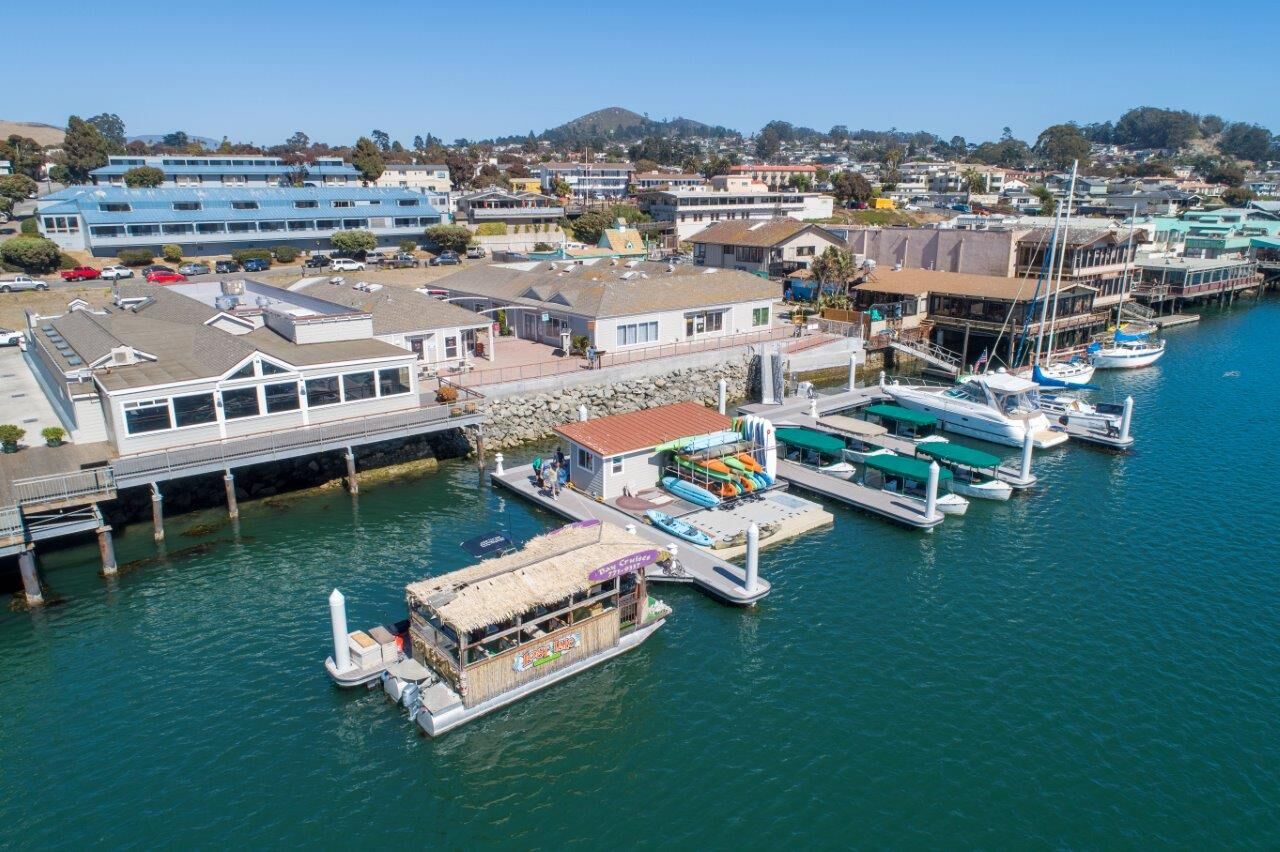 New Docks for Morro Bay Boatyard
Published on August 26, 2019
There are new docks along the waterfront of the Boatyard Shops in Morro Bay, California. The complex, which got its name from the boatyard that was operating there until the 1990s, now offers a mix of a dozen retail stores and restaurants, as well as waterfront activities.
The waterfront area needed refurbishing, according to Boatyard Shops owner Cliff Branch. "The seawall collapsed, and since the docks were old, we went ahead and did a brand-new dock system from Bluewater Marine & Dock," he said.
Associated Pacific Constructors was the general contractor; as subcontractor, Bluewater Marine built and installed an aluminum dock system consisting of five fingers plus a kayak and standup paddleboard launch and storage areas.
The marina has slips for two tour boats (one offers tiki bar tours and the other does whale watching excursions) and a charter boat. One dock holds a small floating rental and maintenance building for the rental boats, while another has space for transient boaters who want to shop or eat at the site.
The attractive, recently completed project is a good upgrade for this popular waterfront. "We are located right in the middle of the Embarcadero, the tourist/shopping district of Morro Bay," Branch said.