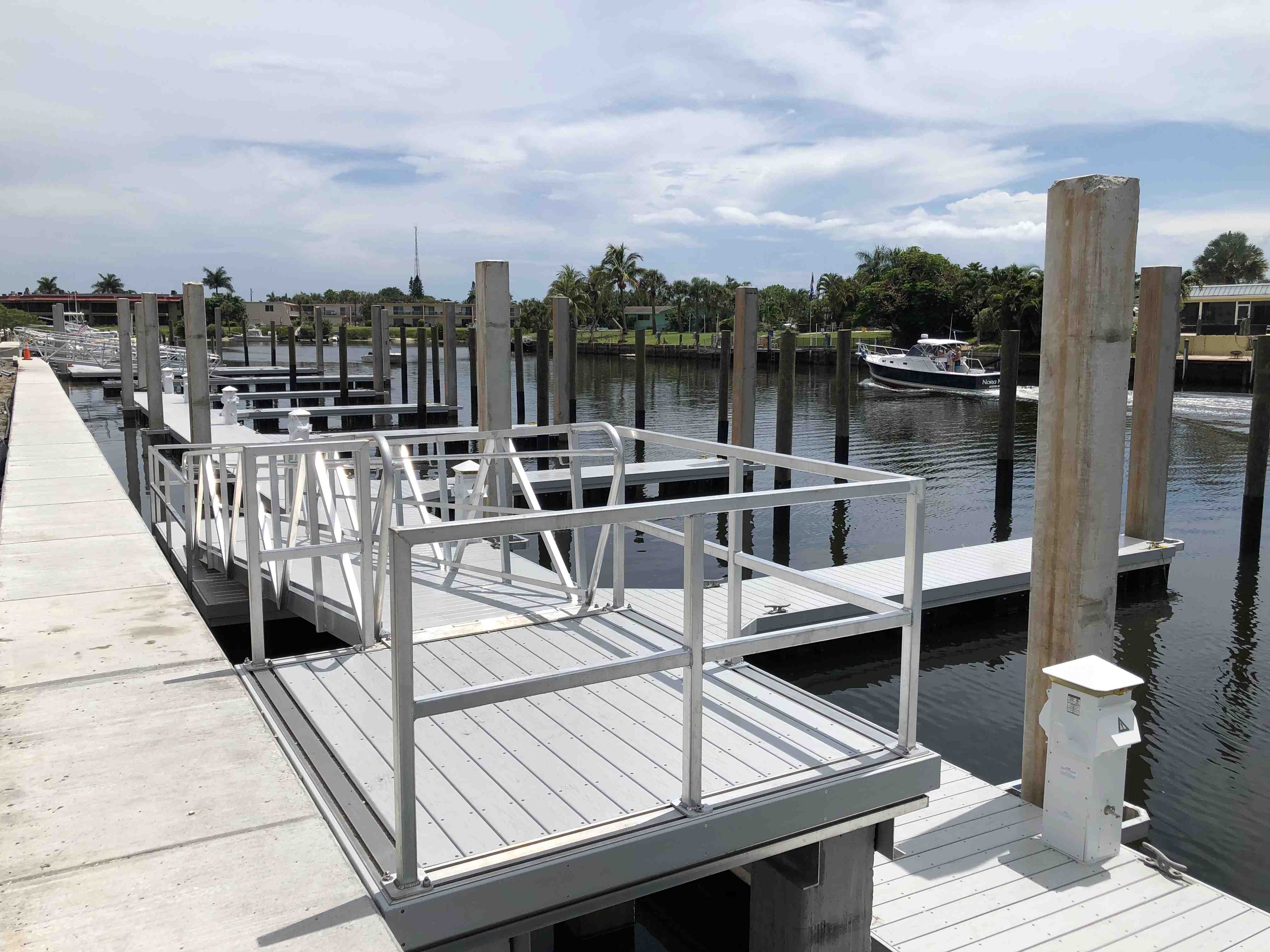 New Floating Docks for Anchorage Park Marina
Published on November 12, 2019
After replacing its "antiquated" seawall in 2018, Anchorage Park Marina in North Palm Beach, Florida, has installed new floating aluminum docks from Golden Marine Systems, according to Chuck Huff, special projects manager for the Village of North Palm Beach.
The marina is part of a 15-acre park that was built on the former site of a utility company's wastewater treatment plant. The upgrades to the park's marina were one phase of an improvement project that also included that addition of a walking trail, a 12-foot-square gazebo, lighting and new trees.
The new main dock runs parallel to the seawall. It is 220 feet long and includes eight finger piers, each 25 feet by 4 feet. The 19 boat slips in this northern area are day docks, designed for transient visitors who want to spend some time in the park. Although no overnight stays are permitted, the slips do offer both electric and water service. The marina also installed a kayak launch, boat ramp docks and gangways.
The Golden Marine Systems' docks feature Endeck composite decking and fascia, polyethylene floats, stainless steel hardware and heavy-duty pile guides.
The Village of North Palm Beach replaced its fixed docks with floating docks because of the four-foot change in the marina's water depth that regularly occurs between high and low tides. "This time of year, when we have the very high king tides, the water would get up past the level of the fixed docks," Huff said.
Some of the project funding came from the Florida Inland Navigational District Grant.