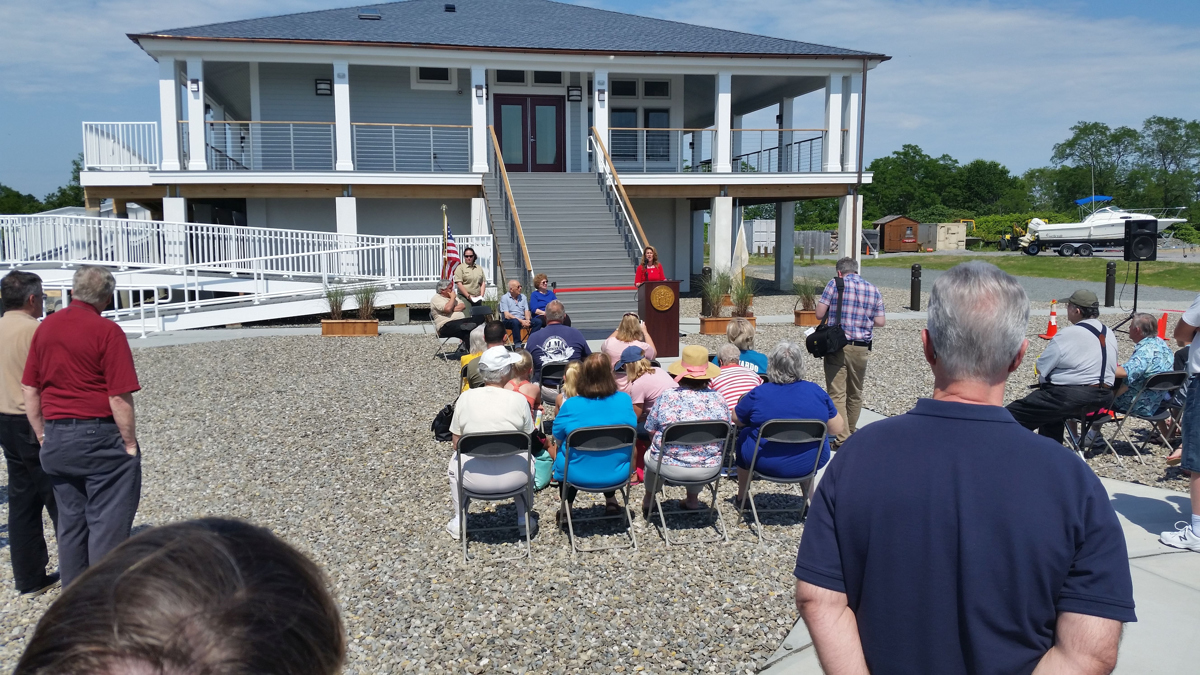 New Jersey State Marina Celebrates Office Grand Opening in June
Published on March 30, 2018
Leonardo State Marina had a special reason to celebrate on National Marina Day this year. Officials from the New Jersey Department of Environmental Protection, boaters, local officials and others came together for the grand opening of the marina's new office.
Hurricane Sandy destroyed the previous marina office and other structures including public bathrooms back in 2013. The marina operated out of a modular building for several years until construction of a replacement office began late last year. Catcord Construction built the project.
The new one-story building will provide office space for the Leonardo State Marina superintendent, bathrooms, showers and a multipurpose room.
The 17-acre marina facility, located in Monmouth County, New Jersey, provides 176 slips for boaters and dockside water and electricity. The non-profit Conserve Wildlife Foundation offers summertime nature and water-related educational programs at the marina for young people.
Officials planned a number of activities at the grand opening including free kayak tours and displays by craft vendors and community non-profits. The Coast Guard and the local Coast Guard Auxiliary were also on hand with equipment to discuss boating safety. Local officials hoped the activities would bring out people who were not familiar with all the marina has to offer.