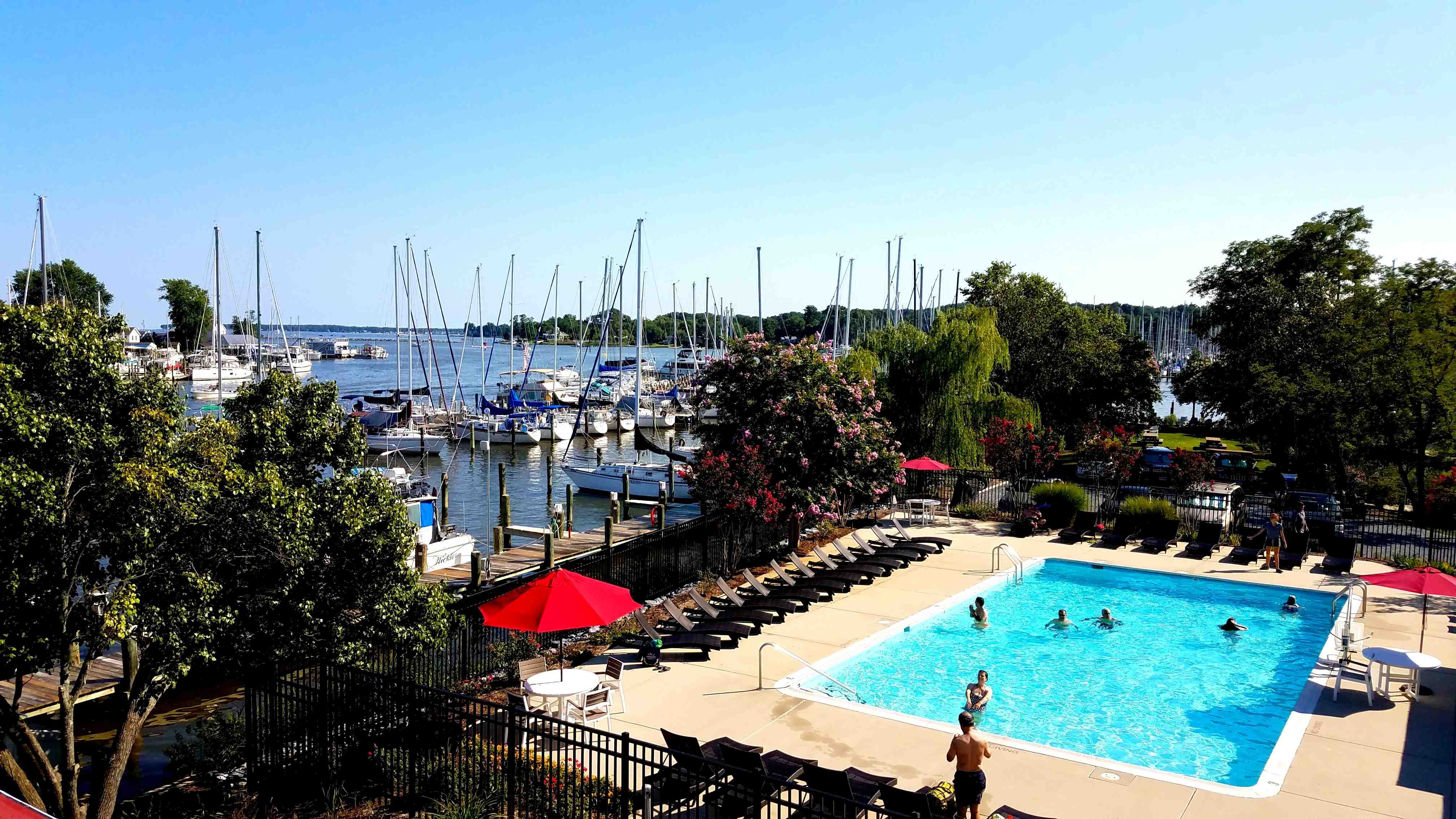 New Owners at Shipwright Harbor Update Boater Amenities
Published on April 30, 2018
Shipwright Harbor Marina in Deale, Maryland, opened more than three decades ago. It was badly in need of an upgrade when the owners of Herrington Harbour Marinas (North and South), located just across Tracey's Creek from Shipwright Harbor, bought the facility in February 2018.
The new owners went to work right away. "There were a lot of dilapidated boats, the entrance road was full of potholes, and the electrical systems on the docks were unsafe," said Jed Dickman, marina manager. "The first step was making everything safe. We paved the road and went through all the docks, opened up every single electrical box and made repairs to the conduits underneath the docks so that all the lights worked." The next step was cleaning out the old boats on land and in the water and paving the road, giving the marina a clean canvas to work on.
Then it was time to make improvements that slipholders would enjoy. The marina turned the pool into a saltwater pool, upgraded the sound system and put in new Wi-Fi. The staff replaced many boards, screwed others down and changed out almost all the hardware on the docks, which can accommodate 250 slips for boats up to 70 feet long.
All of the buildings on the site were repainted with gray siding and red roofs. "We also did a complete interior demo on the bathrooms. They will now feature floor-to-ceiling tile throughout, granite countertops, heat lamps in the shower areas and all new fixtures and dispensers," Dickman said. "We recognize that bathrooms are very important to boaters, and we pay a lot of attention to making sure that things are functional and comfortable." The bathrooms should be open by the beginning of May.
Sign up for the Marina Dock Age newsletter.
Our newsletter delivers the latest news straight to your inbox including breaking news, our exclusive content covering the marina and boatyard industry, new products, and much more.
This year the marina will also add dinghy launch facilities, replace all the storage lockers and put in a gas fire pit at the peninsula point, a popular picnic and gathering area for slipholders.
"We'll also be adding a lot more organized activities for our slipholders bringing people together," Dickman added. "Like most marinas, we have the opportunity to be a platform to nurture a boating community. Putting more opportunities out there just increases the vibrancy of that community."
The marina, located along the central portion of the Chesapeake Bay, is a popular daytime anchorage for many boaters, he said.