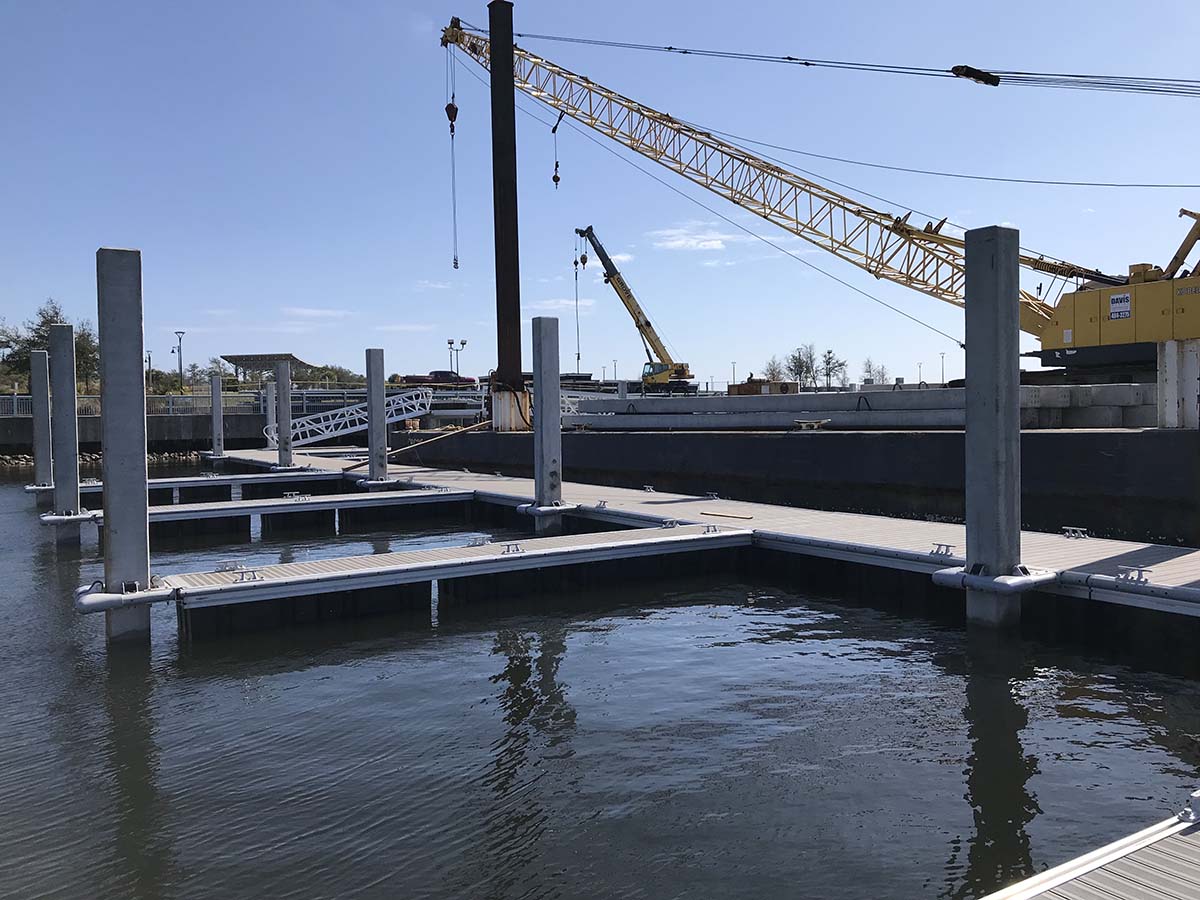 New Pier in Pensacola Bay
Published on August 15, 2023
Boaters are now able to dock steps away from the city of Pensacola, Florida. The newly constructed Pensacola Bay Pier, located on the west side of the Vince J. Whibbs Sr. Community Maritime Park, offers 48 slips for day use for vessels up to 27 feet in length.
The new pier project designed and led by Marina Technologies and Baskerville Donovan Engineers also constructed an ADA-compliant kayak launch, kayak racks, and a weigh-in station for fishing tournaments. Davis Marine Construction performed the dock installation and driving of the 14-inch prestressed concrete piles. The new docks are Marina Technologies' aluminum-framed system S-190 with composite decking, four-inch PVC fenders and corner bumpers.
The Community Redevelopment Agency funded the new pier design, while a grant from the Florida Fish and Wildlife Conservation Commission funded the construction, according to the city's website.
Sign up for the Marina Dock Age newsletter.
Our newsletter delivers the latest news straight to your inbox including breaking news, our exclusive content covering the marina and boatyard industry, new products, and much more.