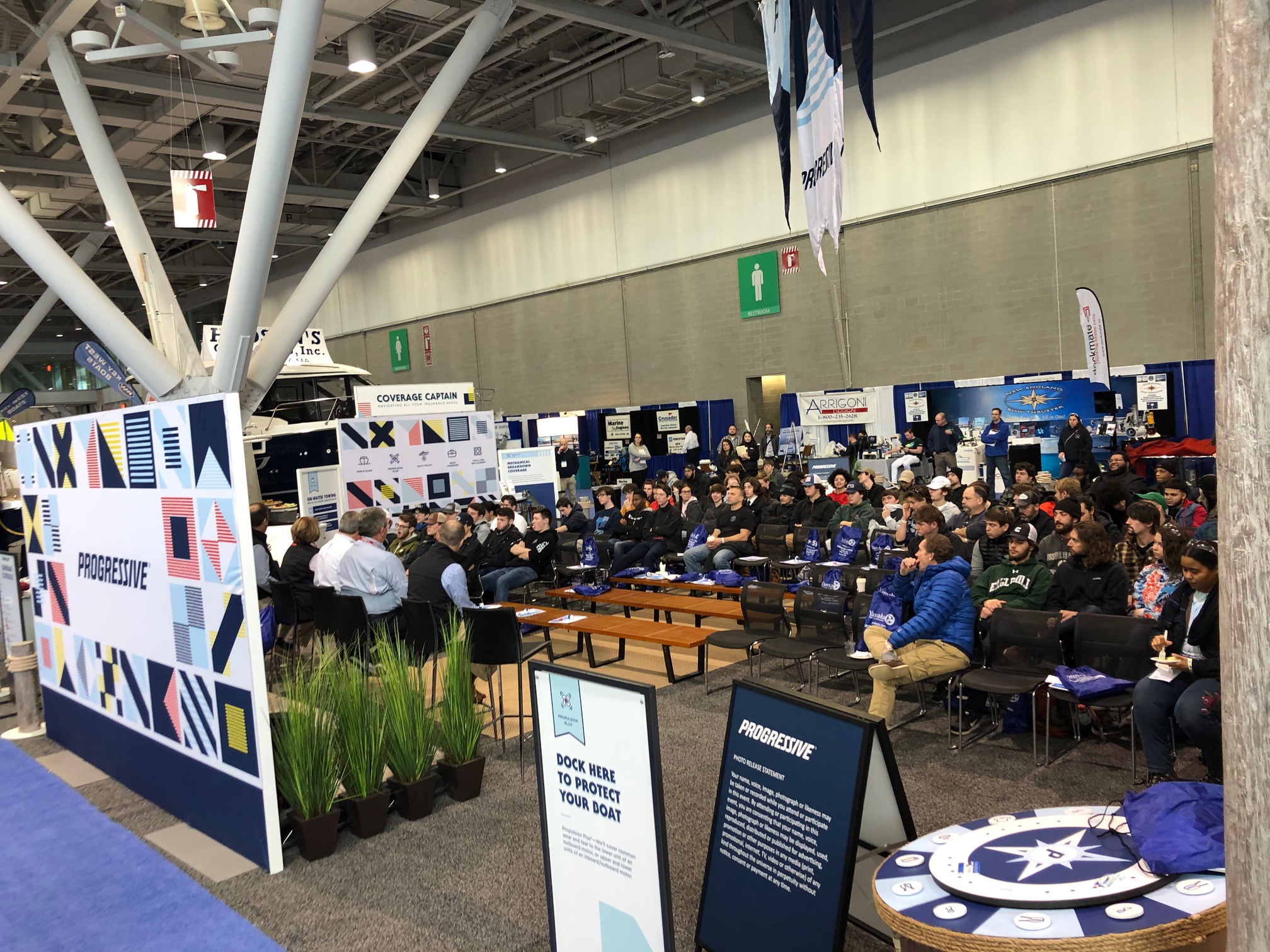 NMMA and MMTA Host 3rd Annual Career Day
Published on February 17, 2020
The National Marine Manufacturers Association (NMMA) in partnership with the Massachusetts Marine Trades Association (MMTA) hosted the 3rd annual Career Day & Job Fair on February 14 at the 65th annual Progressive New England Boat Show.
The boating industry has more than 2,000 jobs and careers available in Massachusetts and more than 30,000 jobs and careers available on a national level. The Career Day event helped promote and highlight the opportunities available within the industry focusing on the year-round opportunities, potential for advancement and the need to encourage more women to join the industry. The event featured an expert panel of seven industry veterans including, Larry Russo Sr. from Marine Max, Ed Lofgren from 3A Marine, Kathleen Burns from the Connecticut Marine Trades Association, Matt Carrick from Freedom Boat Club, Dan Schermerhorn from Smith Yacht Sales, Holly Ashton from Safe Harbor Marinas, and Billy Matthews from Yamaha Motors.
Attending the Career Day event were approximately 120 students from seven schools including, Upper Cape Cod Tech, Cape Cod Regional Tech, The Landing School, MTTI, Chelmsford High School, New Bedford Tech & Madison Park Technical High School.
Sign up for the Marina Dock Age newsletter.
Our newsletter delivers the latest news straight to your inbox including breaking news, our exclusive content covering the marina and boatyard industry, new products, and much more.