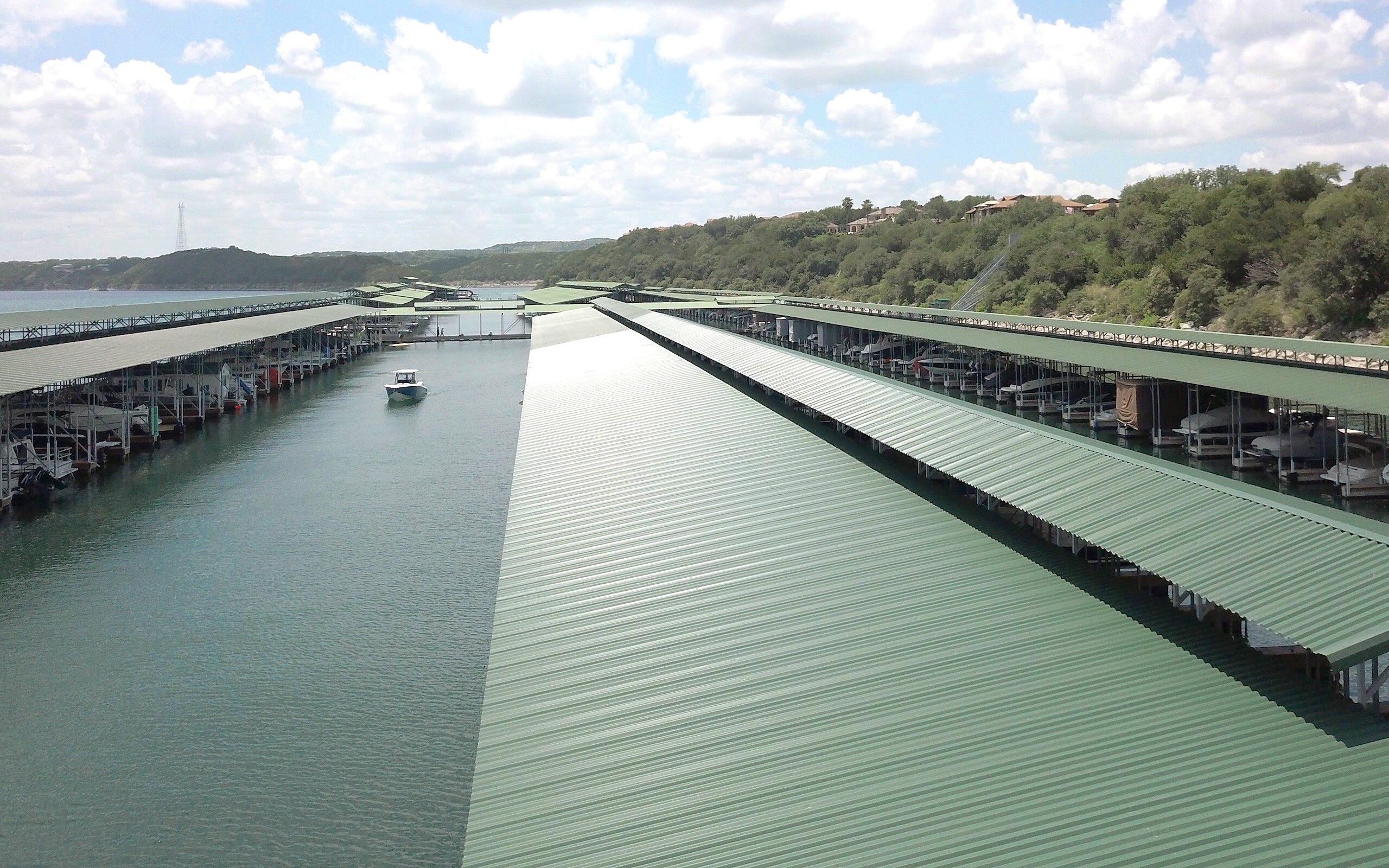 Northshore Marina Sets its Sights on Being a Destination on Lake Travis
Published on January 18, 2022
As boaters arrive at Northshore Marina on Lake Travis in Jonestown, Texas, a massive 12-foot-tall steel statue greets them as they make their way to their slips. The abstract piece depicting a boat rooster tail, was the brainchild of recently retired Northshore Marina general manager Billy Neel. Neel envisioned the artwork as the centerpiece of the marina, which he had overseen since the facility was built back in 2001. He wanted to create a sense of community, where every staff member and boater would feel welcome and comfortable.
Over the last two decades, Neel's vision for Northshore Marina has come to life. In 2016, Austin Cameron, owner of VIP Marinas, acquired the marina with the intention of retaining Neel's core values and beliefs for the facility.
Cameron shares those same principles as a marina owner. "Our vision is to be a destination marina where people create positive memories that last a lifetime," he said. "We strive to exceed our customer's expectations every day and ensure every boating experience they have is a great one."
In just a few short years, the facility has flourished, expanding from 194 slips to 337 covered slips and more than 100 personal watercraft (PWC) ports. A series of carefully planned updates and additions, a meticulously trained staff, and a dedication to supporting the surrounding waterfront community has culminated in awarding Northshore Marina the Marina Dock Age 2021 large Marina of the Year.
Sign up for the Marina Dock Age newsletter.
Our newsletter delivers the latest news straight to your inbox including breaking news, our exclusive content covering the marina and boatyard industry, new products, and much more.
20 Years in the Making
Northshore Marina is located within The Hollows, a master-planned residential community northwest of Austin, Texas on the north shore of Lake Travis. The facility is the only truly deep water marina on the lake, sitting along more than 150 feet of water. The depth allows the marina to stay close to shore and keep the walk for tenants to a minimum through flood or drought. "When the marina was built in 2001, the residential development was just getting started. Billy used to joke that he couldn't give a slip away," Cameron said. "But as the city of Austin grew and The Hollows became a popular destination for vacation homes, business at the marina started to increase."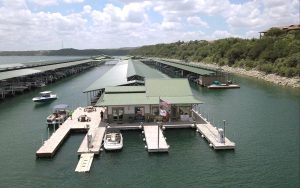 Unfortunately, the collapse of the housing market in 2008 forced The Hollows and Northshore Marina into bankruptcy. Another investment group bought the marina in 2012 and subsequently sold it in 2016 to Cameron, who currently owns 12 other marinas in Florida, Oklahoma, and Texas. "We saw the potential to transform the marina into a destination," he added. "Today, the subdivision is booming with big estate homes popping up all around the marina."
General manager Charlotte Jacunski said 70% of Northshore Marina's members are residents of The Hollows. "We also have members coming in from the surrounding communities of Round Rock, Georgetown, and Cedar Park, which are all within 30 minutes of us," she said. "We even have people from Houston and about 10 families from Colorado, who bring more people with them every year. We love being able to accommodate boaters from all over the region."
Expansions at the marina started in late 2017, with phase one including 71 new covered slips and a new pumpout station. The following two years saw multiple renovations and additions including a new parking deck for golf carts and bikes, 59 additional slips, a new kayak deck, and a new work barge and welding machine to be used for in-house anchoring and maintenance.
Transforming the ship's store into a profit center for the marina was also a top priority. In 2019, the ship's store was moved to a different dock and expanded to 1,600 square feet. Offering four fuel pumps, a pumpout station, fresh water fill up, and a variety of drinks, food, and clothing, the ship's store has become one of the most profitable elements of the marina.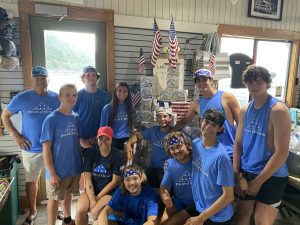 Another big investment was the addition of a second tram in 2018. Due to the marina's location at the bottom of a cliff on Lake Travis, the docks are only accessible via tram. "Everyone was using the same elevator, and if it broke, they were all using the stairs," Jacunski said. "We installed the second tram because we were adding all the new slips. We didn't want our members to get frustrated by having to wait in line to get down to their boats."
Emphasis on Employee Training
While upgrading and improving the facility is an essential part of the business model at Northshore Marina, having a reliable, well-trained, and attentive staff is equally important.
Each team member hired at the marina participates in MY MARINA, an internally developed training program focused on customer service.
The program highlights the importance of creating positive relationships with each customer and then focuses on the fundamental training needed to work at the marina. Rachel Gauspohl, a team member at VIP Marina, another VIP Marinas facility on Lake Travis in nearby Leander, Texas, created the MY MARINA program. The program is company-wide and then tailored to fit each marina. "The theory is that all of our employees, whether they have been employed with us for 12 weeks or 12 years, know everything about the facility, our philosophy, and our vision," Cameron said. "Service starts the moment a boater pulls up or arrives at a slip. It could be a staff member pumping gas or catching the line. The front of the line person truly makes or breaks that first experience for a boater."
The training program also gives management the opportunity to speak to their seasonal employees about future careers in the marine industry. Jacunski makes sure her staff understands that a marina career is an option. "We realize that they might want to go to college, but we encourage them to come back and see us. We might have a position that could lead to a future here," she said.
Felecia Ongley, chief operating officer of VIP Marinas, pointed to Jacunski as a prime example of why a career in the marine industry is a viable option.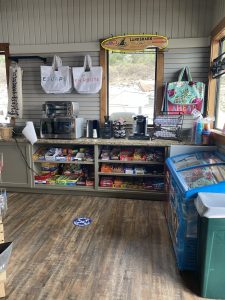 Jacunski started out as a dockhand at VIP Marina when she was 19 years old. A few years ago, she transferred to Northshore to start training with Neel, who had plans to retire. "Charlotte was a standout immediately. She has been Billy's right hand for the last few years and took over as general manager in October," Ongley said. "She has gained the respect of her peers, she can handle any crisis, and by being mentored by Billy, she will take Northshore to the next level."
A Sense of Community
The entire team at Northshore Marina takes customer service to heart when it comes to developing relationships with their members and the surrounding community. "Billy started this marina with zero boats and retired with 100% occupancy and a waiting list of over 100 people," Jacunski said. "That sense of community was particularly important to him. He thought of many ways to make members happy. He made sure that boaters with similar personalities were placed in the same section of the marina. Those little things helped to build Northshore into what it is today."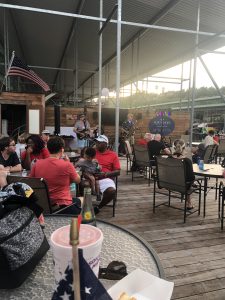 The marina organizes several events throughout the year, including a Start of Summer party where they have live music and food on their amenity deck. Although the pandemic forced Jacunski to cancel most group events, over the years the marina has hosted cardboard boat races, salsa competitions, chili cook offs, and Fourth of July fireworks viewing parties. "Charlotte and the whole staff do a tremendous job bringing everyone together. It has become such a close-knit community that even our members use our social media page to post their events," said Jenny Cameron, Austin Cameron's wife and co-owner of VIP Marinas.
Since 2018, Northshore has incorporated fundraising initiatives into a few of their events. The marina and staff supports local organizations in the community, as well as Mission of Hope, which provides relief for Haiti and the Dominican Republic, and Folds of Honor, a national nonprofit foundation that provides the families of fallen and disabled service members educational scholarships. Earlier this year, Jacunski organized an online silent auction where members were able to bid on donated items including boat cleanings, a weekend getaway at a nearby condo, and parking spaces at the marina. "We ended up raising $15,000, which the marina matched," Jacunski said. "Our fundraising events tend to be our members' favorite events. Everyone enjoys being involved in a great cause. And to be able to donate $30,000 was a huge achievement for everyone involved."
Conquering Challenges
Operating the marina does present a few challenges, with the biggest obstacle being the fluctuating water levels. Lake Travis plays a vital role for the city of Austin and the surrounding communities. The lake is dammed on both sides and the water is used for irrigating farmland in south Texas. It also supplies drinking water for the city of Austin, as well as Cedar Park and Leander. This demand leads to wildly fluctuating water levels, sometimes as much as 65 feet. The historical minimum to maximum water height change for the lake is 100 feet. In 2018, the marina dealt with a 20-foot increase in a 24-hour period. Jacunski credits Northshore's maintenance team, led by Nick Clifton, for protecting the marina from these dramatic changes. "We have floating docks with a Chapman anchor cable system. The maintenance team manages the 250 anchor points, and they hand crank all of them when needed," she said.
Since 2017, the maintenance team has had to combat the potentially damaging effects of zebra mussels. These invasive freshwater mussels are originally native to lakes in Russia and Ukraine but have been accidentally introduced to countries around the world. The fingernail-sized mollusks filter out algae that native species need for food, and they attach to utilities and other surfaces underwater. The maintenance crew is consistently in the water, wiping off the underwater electrical and gas lines to eliminate the extra weight caused by the mussels. "It has become a profit center for our diver because he will scrape the bottoms of tenants' boats and boat lifts," Jacunski said. "We are also selling a lot more boat lifts than ever before."
Looking Ahead
It is those unexpected things, such as the added maintenance that is now required to deal with the zebra mussels, that the Northshore crew constantly prepares to tackle. Cameron credits the success of the marina to the entire staff's camaraderie and teamwork mentality. "We are positioning ourselves to weather the next storm," Cameron said. "The marina business is booming, something we did not expect the pandemic to produce. We are seeing a much more diverse group of new boaters coming in, which is great for the marina industry. And it is our job to welcome those people, so they continue to return to the water for years to come."