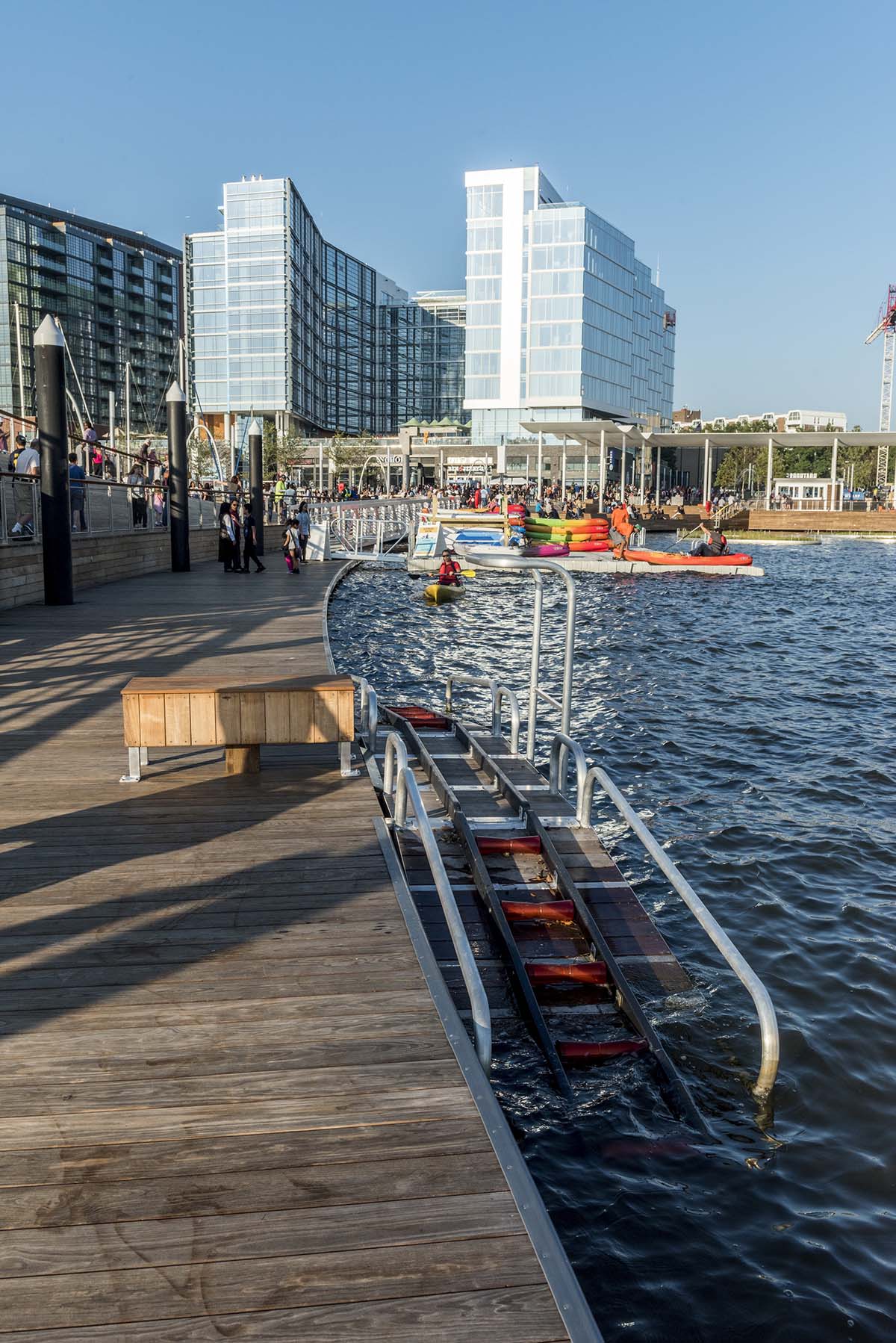 Oasis Marinas Chosen to Run the Wharf
Published on June 25, 2018
Hoffman-Madison Waterfront (HMW) has awarded Oasis Marinas the management contract for all marina operations at the Wharf neighborhood. The contract includes the operation and management of:
Market Docks – transient and commercial seasonal boating slips in a secure marina adjacent to the historic Municipal Fish Market;
Wharf Cove – public floating docks along Wharf Street and Transit Pier for daily docking and special event access;
Washington Channel Moorings – private mooring balls adjacent East Potomac Park with pumpout service and dinghy dock;
Wharf Marina – the new 200+ slip mixed-use marina currently under construction, which includes liveaboards, commercial, transient, and megayacht slips.
"This is a huge honor," said Dan Cowens, founder and CEO, Oasis Marinas. "We have a great deal of respect for The Wharf's development team and the vibrant community that they have created along the waterfront. At Oasis Marinas, we combine maritime expertise with hospitality experience to create a safe, fun and welcoming environment for guests. We look forward to working side-by-side with The Wharf as they re-establish Washington, D.C. as a bustling waterfront city and premier destination for boaters."
The Wharf is a $2.5 billion, world-class, mixed-use waterfront development centrally located on the Potomac River, along the historic Washington Channel. Situated along the District of Columbia's Southwest Waterfront and adjacent to the National Mall, The Wharf stretches across almost one mile of waterfront on 24 acres of land and more than 50 acres of water from the Municipal Fish Market to Fort McNair.
The first phase of The Wharf was completed in the fall of 2017 and opened to the public on October 12. Further development is underway and, when complete, The Wharf will feature more than three million square feet of residential, office, hotel, retail, cultural and public uses including waterfront parks, promenades, piers and docks.
Sign up for the Marina Dock Age newsletter.
Our newsletter delivers the latest news straight to your inbox including breaking news, our exclusive content covering the marina and boatyard industry, new products, and much more.