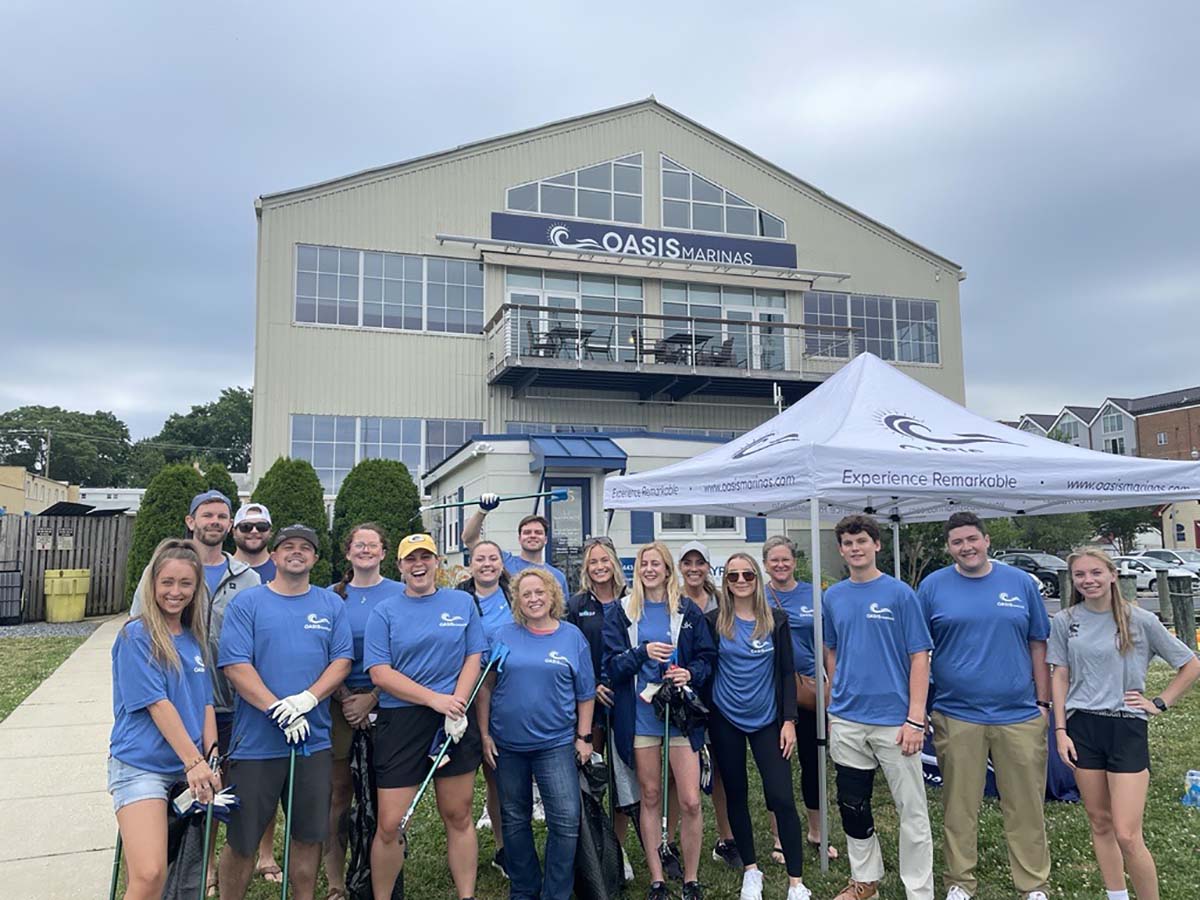 Oasis Marinas Develops a Plan for Clean Marina Certification
Published on August 23, 2022
Throughout the month of June, Oasis Marinas celebrated good stewardship, performing cleanup days at six of its premier certified clean marinas as an extension of the National Marina Day program. Oasis has more than 50 locations up and down the eastern seaboard, as well as inland properties on the Potomac and Lake Erie. The cleanup events were part of a larger mission of the company to have 90% of their properties achieve clean marina certification by 2023, according to chief marketing officer, Benjamin Burns. "At Oasis, we have always communicated the importance of eco-friendly marina practices and pollution prevention internally," he said. "But this year we are looking to expand our voice to include educating our boaters on this mission."
An Important Mission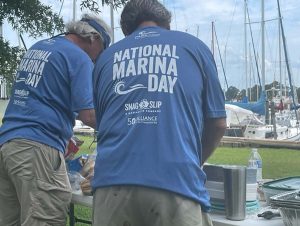 For the uninitiated, National Marina Day is an annual event in the beginning of June, focused on waterway cleanup and good stewardship, created by the Association of Marina Industries (AMI) in 2001. National Marina Day has been embraced by organizations and marinas across the country and has spurred countless offshoot events and programs that encourage good clean marina practices. The annual event has been a vehicle of awareness and enthusiasm for the clean marina certification program.
"This year was a test of how we'll continue expanding our participation in National Marina Day," Burns said. "The biggest difference in our ability to scale was the use of technology to track the volume of trash that we collected. We used a third party app to track and record the weight of trash that each marina team picked up. We leverage the app's ability to report out on each team, which allows for playful internal competitions and acts as a benchmark for our continuation of cleaning our waterways."
Sign up for the Marina Dock Age newsletter.
Our newsletter delivers the latest news straight to your inbox including breaking news, our exclusive content covering the marina and boatyard industry, new products, and much more.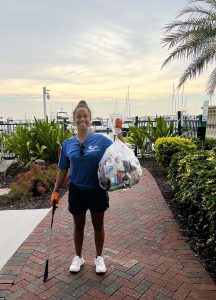 Burns reported that over 200 staff members participated in the events, a number that he estimates will more than double next year, based on the marinas' management growth. Oasis made each cleanup day a family-friendly event with food and musical guests. "We made it a mission and goal that all marinas participate across our portfolio," said Burns. "A smaller percent of our portfolio hosted live events, with food trucks and music."
The Cleanup Events
The live cleanup events were conducted at the following locations:
June 11 – Northwest Creek Marina, New Bern, North Carolina
June 16 – Oasis Corporate Cleanup, Annapolis, Maryland
June 18 – Westshore Yacht Club, Tampa, Florida
June 19 – Harbor East Marina, Baltimore, Maryland
June 24 – The Wharf Marina, Washington DC
June 25 – Fernandina Harbor Marina, Fernandina Beach, Florida
The cleanup event at the Westshore Yacht Club in Tampa included a happy hour and live music on the marina pool deck. The Westshore Yacht Club has been certified as a clean marina by Florida Department of Environmental Protection and the Clean Boating Partnership. The event at the 200-slip Harbor East Marina in Baltimore began in the morning, with volunteers being treated to brunch and music by a local disc jockey. Harbor East achieved clean marina certification from the Maryland Department of Natural Resources in 2016. As part of their best practices, Harbor East joined the Great Baltimore Oyster Partnership in 2018, which included the installation of 25 cages on the marina's promenade wall where young oysters can grow and naturally filter pollutants from the harbor.
At Fernandina Harbor Marina on Amelia Island in Florida, volunteers collected over 54 pounds of pollution from the Amelia River and the local beach. Volunteers were awarded with a Clean Marina Day T-shirt, sandwiches, and live music. This year marks Fernandina Harbor's 9th anniversary as a certified clean marina.
Best Practices
Oasis is focused on making clean marinas the rule and not the exception, a mission that begins at the management level and flows down to individual boat owners. Clean marina certification is based on criteria across several categories that are coordinated by a local authority, often a state's department of natural resources (DNR). Burns said that some of the key best practices for Oasis include: good boat-keeping practices, education, signs, notices, marina rules and regulations, waste receptacles, spill prevention and rapid cleanup plans, and exchanging used oil absorbents. "By following the clean marina guidelines that are well outlined we will ensure our management and CapEx plan follow the necessary guidelines to ensure our marinas are clean, boaters are educated and the community is invested in their waterways," Burns said.
National Marina Day and the clean marina program are crucial components to Oasis Marinas' operating plan. "We have a responsibility to keep our marinas clean, our boaters safe and our communities engaged," Burns said, "and we will continue to work towards a portfolio standard in being clean certified."