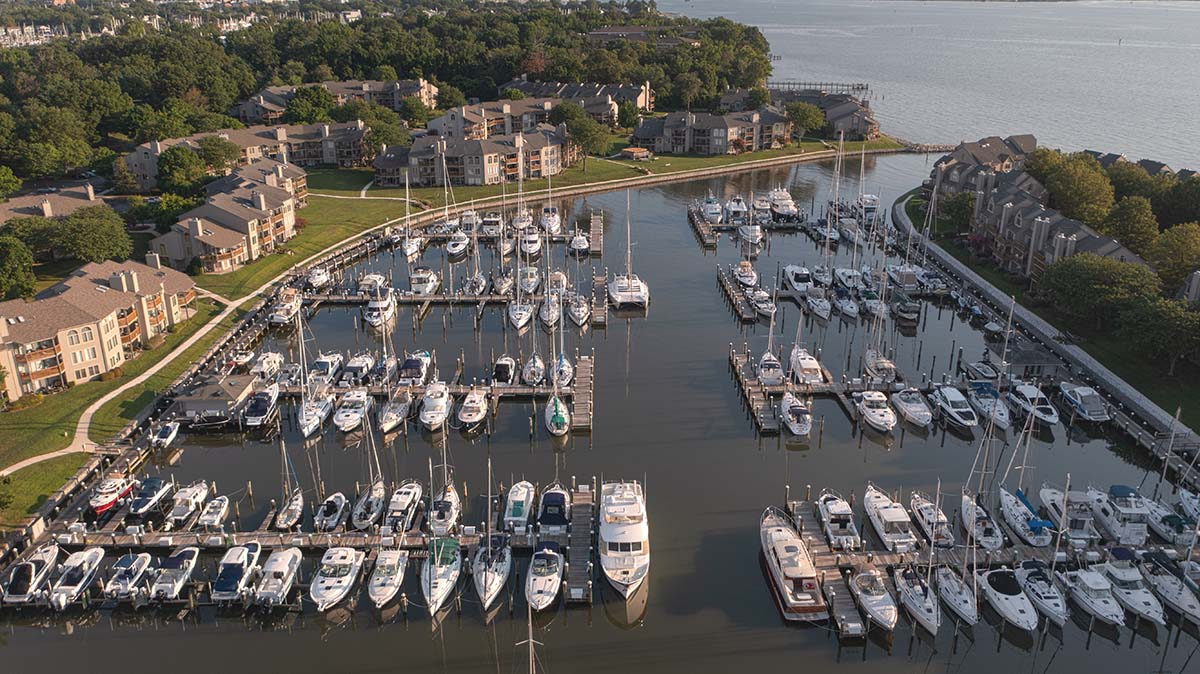 On the Fence About Selling? Consider a Professional Management Service
Published on August 15, 2023
There comes a time in every marina owner's life when it's time to throw off the lines and sail into the sunset. Whether the freedom of retirement, the temptation of a new career, or just wanting a change of scenery is the cause, putting the marina in new hands becomes the solution. If passing down the marina to family is not an option, and selling just doesn't seem to be the answer, it may be time to consider a professional marina management service.
Handing over the operations while retaining ownership and assuring loyal employees remain employed can be a win-win and there are several professional marina management companies out there willing to help.
In-house Expertise
A professional marina management company specializes in the operation, administration, and maintenance of marinas and waterfront properties. A full-service management company would take on every aspect of the marina business including facility operations, customer service, financial management, marketing and promotion, maintenance and repairs, regulatory compliance, staff management and training, and long-term planning. With all these services, the use of a management team can save a marina money or at the very least some headaches. Marina owners either need to hire people to oversee each aspect of their business, relying on the expertise of many and paying many salaries, or they need to tackle it all themselves which can be an overwhelming job. A management team already has in-house expertise in all these areas, so for one set fee, a marina benefits from the skills of many but does not need to pay full-time salaries and benefits.
The scope of work a marina management team provides depends on what the client wants and exactly what services the management company offers. While some provide a full scope of services, others may focus more on a niche area like financial management, or regulatory compliance, or some combination.
Annapolis, Maryland-based, Trident Marine Group (TMG) has been providing boutique marina management and consulting services for more than 10 years and is helmed by a team who has decades of marina experience. According to CEO Jeremy Parks, the success of TMG is built on the simple fact that "We care about every marina we operate, and that caring is what makes us good at what we do."
Sign up for the Marina Dock Age newsletter.
Our newsletter delivers the latest news straight to your inbox including breaking news, our exclusive content covering the marina and boatyard industry, new products, and much more.
TMG's clients are a mix of owners. A few bought into a marina thinking it would be a fun part-time job and found out otherwise. Some have emotional ties and aren't ready to sell but want to get out of the day-to-day grind. And still, others want to stay in the game but realize there are some aspects of the operation where they need help. Marie Ryan, COO of TMG commented, "Anybody who wonders if they should reach out to us probably should. We start out with a call to understand what you want to do and why. We may not be the right people to help, but we may be able to help you find the person who is," she said. TMG has built long-standing relationships within the marine industry which gives them the ability to offer resources on many fronts.
Parks reiterated that their process does begin with a phone call to not only find what a potential client wants but also to create a clear understanding of what a professional management team will do and what results are expected. TMG conducts in-depth research on each property that approaches them to get a complete picture of not just the marina but also its market, surroundings, and competition. An in-person meeting is then scheduled to really get to know the marina and its people and to collaboratively put together a scope of work with desired outcomes. "Someone can describe a property to us all day, but until we walk it, we don't really understand the feel and the pace of the operations. We may find there are areas where we can help outside of what the owner originally wanted or that we need alternatives to what the owner thought might work. We may find opportunities for something complimentary to the business like adding a restaurant or RV park," Ryan said.
Consistency Matters
No matter what the desires are and how unique each property is, TMG insists on some consistency across marina personnel. TMG spent years developing a playbook to build that consistency in operations and they train their management teams to provide a product they can believe in. At a minimum everyone is expected to recognize a slip holder by name or at least face, and starting from there they work to foster a relationship, so the customers get the sense that they matter. "The worst thing we hear is that a marina is a parking lot on water. Customer service, those touch points on how we can make your boating experience better, are what gives each property an individual identity and that is created in large part by the staff," Ryan said. That playbook continues to evolve as TMG gathers new information and ideas with each marina they take on.
The caveat to having an operational standard is that facilities they work with must be open to learning new ways of doing business. "If a marina owner isn't open to change where it's needed this won't work. If someone is set in the way they operate, we may be able to assist in other areas of the marina's management but more than likely it won't be the right fit for us," Parks said. He said this is especially true of financial and reporting processes.
There is not a certain type of marina that is better suited to working with a management team. TMG doesn't look for any size, location, or profit centers, but rather what the owners need and what they are hoping to get, like a sounder operation or to better position themselves for a sale. "We identify the common goals and how we can help achieve them. It can be a one-off where someone has extra land and they don't know what to do with it or someone who has no idea what to do with billing," Parks said. The company has worked with brokers who bring in properties that are under contract but need assistance with financials, projections, or even to just clear abandoned boats. Just as often a client is someone who hands over the keys and simply asks to see monthly reports.
TMG now manages 10 marinas after acquiring long-standing Annapolis-based, Coastal Properties Management. Parks said other than one person retiring, the facilities they took over have retained their original staff. The company also has several ongoing consulting jobs.
Advice for someone considering hiring a management company is to ask questions and share information. "Marina management companies have their own vision of how things should happen, but it doesn't mean it's right. Don't lose sight of your vision. Bring in a team that helps deliver your vision not theirs," Parks said.