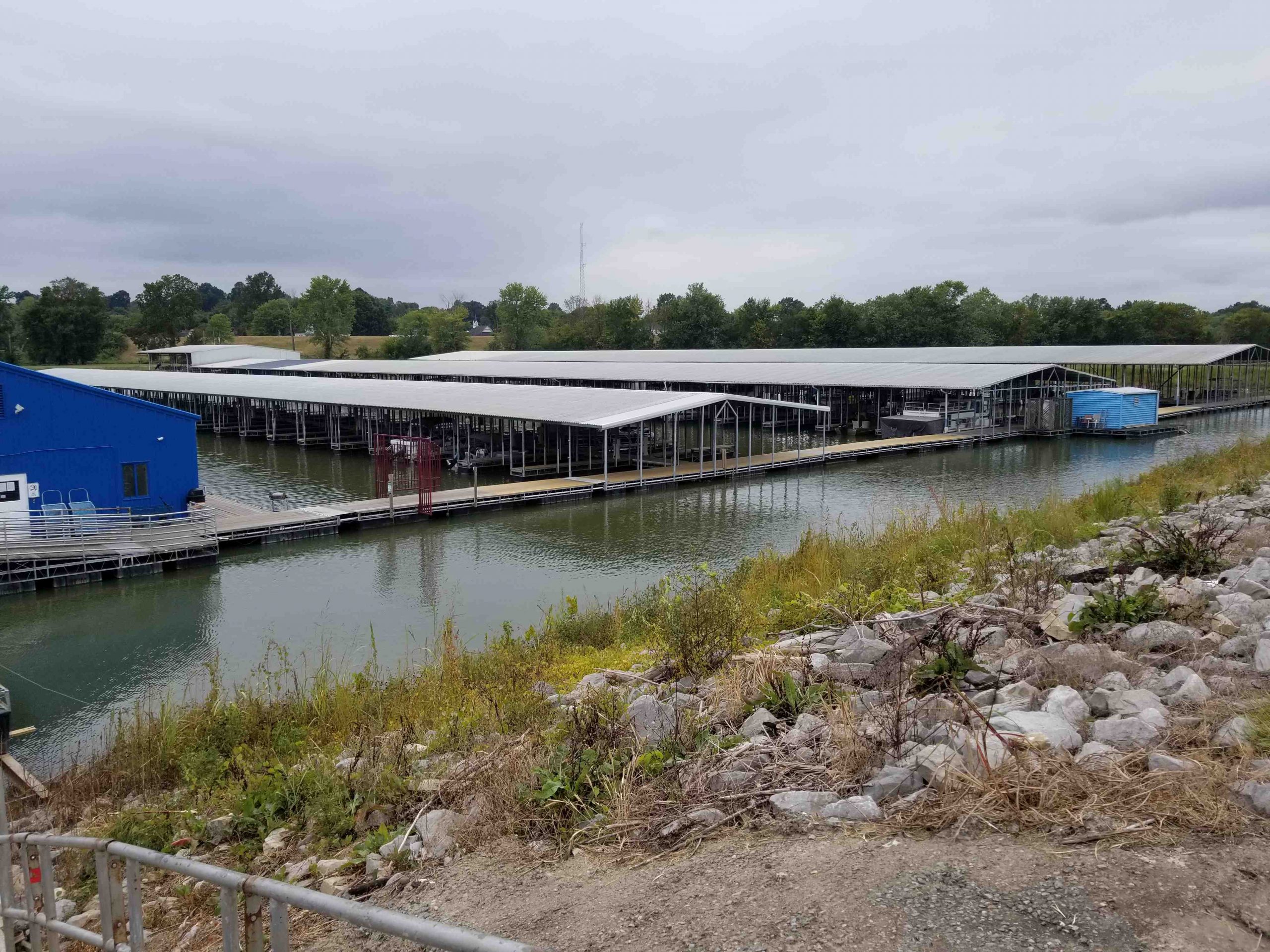 Ongoing Improvements at Golconda Marina
Published on February 24, 2021
After years of deferred maintenance because of budget problems in Illinois, the state-owned Golconda Marina is getting a major renovation. The marina, which dates back to 1988, opens to Smithland Pool, a 27,000-acre waterway off the Ohio River that was constructed by the Army Corps of Engineers in 1980.
"Meeco Sullivan built the original docking system there, so we hired them to come back in and refurbish the docks. We had several floats put in, several new anchors, a cabling system and a lot of new dock boards," said Chris McGinness, site superintendent, Illinois Department of Natural Resources.
"We upgraded some of the electrical systems underneath the docks and also did some upgrades on the water lines."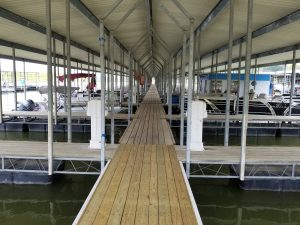 One area of the marina is being dredged to remove five feet of the silt that the Ohio River brings in. In addition, the parking lot is being restriped and upgraded with new LED lighting.
Sign up for the Marina Dock Age newsletter.
Our newsletter delivers the latest news straight to your inbox including breaking news, our exclusive content covering the marina and boatyard industry, new products, and much more.
Before renovations started, Golconda Marina had 225 slips; all were covered except 25 intended for transient boaters. "We took the 25 uncovered slips out, and moved 50 of the covered slips up to the front of the marina so it matches the other two covered sections," McGinness added.
Before the renovations started, the marina was down to less than a dozen boats using the slips. Since word of the upgrades got out, however, the marina has started filling up and is now at half capacity, before the boating season even begins.
"We serve everything from small runabouts to vessels as large as 65 feet," said McGinness. The marina will continue to have transient slips available as well as annual rentals.