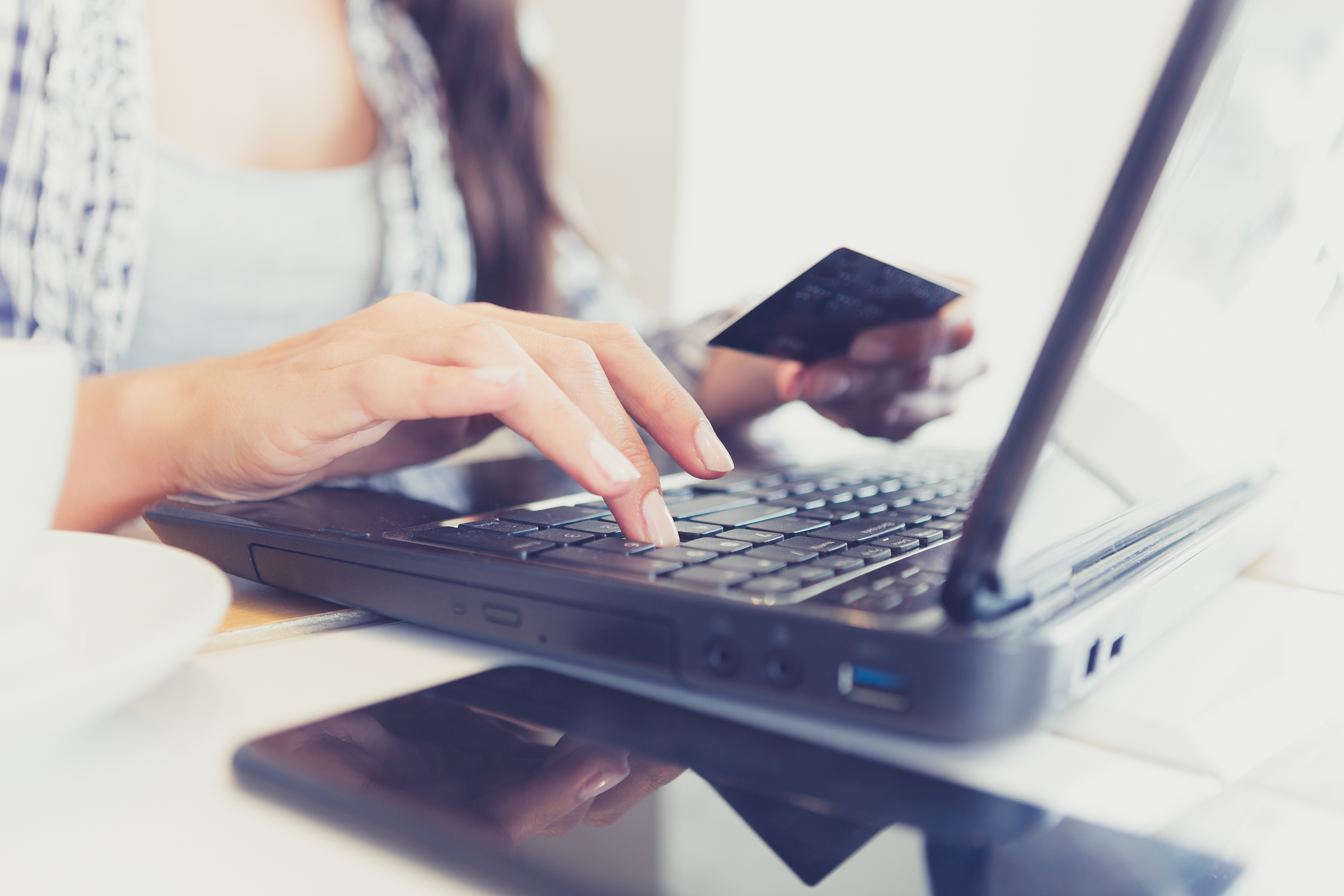 Online System Offers Marinas Better Payment Collection Options
Published on November 14, 2018
Payment processing for marinas can be a time consuming and expensive endeavor. As Cynthia Belfatto, the marina manager at Twin Dolphins Marina in Bradenton, Florida, explained, the marina's front desk staff could spend a full day on the first of every month entering in credit card information just to get monthly slip fees processed. Marinas must also consider the added cost of merchant processing fees and bookkeeping.
With a new accounts receivable program, Twin Dolphins Marina is now enjoying higher profits, less man hours spent processing payments, a smooth efficient bookkeeping process and satisfied customers who have found a new level of convenience. This was done by adopting ClickPay with the marina's TMP (The Marina Program) marina software.
In the real estate industry, ClickPay has been utilized in many levels of real estate and property management. Kidder Mathews, the largest independent commercial real estate firm on the West Coast, partnered with ClickPay to automate the receivables of its commercial real estate portfolio. The company began managing Oyster Cove Marina in San Francisco in 2016 and immediately saw the need for an online payment portal for the software they were using, said Michelle Perry, transition specialist and property accountant for Kidder Mathews. At the time, an integration between TMP and ClickPay did not exist. With the help of Nautical Software Solution, the integration happened. The company saw cost savings with the new fee structure, through the ability to pass along many of those fees to the customer in the form of a service fee.
Because condominium fees, rent and other real estate recurring fees are very similar to those of a marina operation, the compatibility of ClickPay and the migration of it to the marina industry was a natural fit, according to Joe De Marco, president of Nautical Software Solution, and Nick Napoli, the director of sales for ClickPay.
Payment Methods
ClickPay was initially created for real estate cooperatives, as well as residential and commercial property managers to efficiently collect rents, fees and other payments for their owners. By being a mobile-optimized web portal that combines with a company's existing software program, ClickPay offers an e-check (also known as ACH) payment option and credit/debit card payments through its portal. It can also process money orders and check scanning.
ACH payment draws funds from a customer's checking or savings account on demand or as scheduled payments. Funds are directly deposited in the receiver's account and are available within one to two days in most cases. This form of transaction is free to the customer and is government backed, as well as electronically monitored and tracked.
For credit card processing, Napoli said that because payment in this format is considered a service processed by a third-party, any transaction fees can be passed along to the end user in the form of a service or convenience fee. This is something that is not possible through traditional direct merchant services and is a great cost savings to marinas.
At Oyster Cove Marina, Perry said that prior to offering ClickPay, slip rentals were being paid primarily on-site with checks or cash with a few customers mailing checks to a lockbox. She said, "From an accounting perspective that was a nightmare. We want exposure of all funds received, as well as ease of applying those payments to the appropriate account. With ClickPay, our slip renters can go online through our portal and pay directly from their bank account or their credit card, they can use their online banking, and we receive the funds electronically, or they can still drop a check off or mail to our lockbox. We are no longer receiving cash, which takes a huge liability off our harbormaster's shoulders."
Another bonus is the marina is receiving funds faster through ClickPay, rather than the week- to two-week long traditional method of mailed checks. "Now we are receiving those online banking payments electronically as an ACH in one to two days," Perry said.
Compatibility
De Marco said they can get ClickPay working with most existing marina software programs and can have it up and running in as little as a month.
Marinas using ClickPay in conjunction with a variety of existing software programs can run monthly billing, reconcile, process new and departing tenants, run all kinds of financial reports and do all of this without having to spend time inputting data or making bank runs. Access to all of the payment information is easily retrieved by the customer and the marina at any time and payments and data can easily be entered manually or edited in office if necessary.
At Twin Dolphin Marina, Belfatto said very few marina tenants needed assistance in making their payments after the technology upgrade. The staff was able to do so through its software in the marina office. Napoli said that boaters can also call the ClickPay toll free customer service line and get help over the phone if needed.
Belfatto said her marina clients have taken well to the new payment service and many take advantage of the easily schedulable free AHC payment. ClickPay also helped in marketing the new payment service to Twin Dolphin Marina customers with emails explaining how the service works, the benefits of utilizing it and the registration process.
The ClickPay system is made to resemble the customer's payment page. The experience for the end user is seamless and the customers will not get the impression they are using a third-party payment process, Napoli said. The customer's payment page will resemble the marina's branding.
The system is also backed by bank level security. According to Napoli, transactions through their online web portal from anywhere in the world are far more secure than traditional POS terminal merchant services.