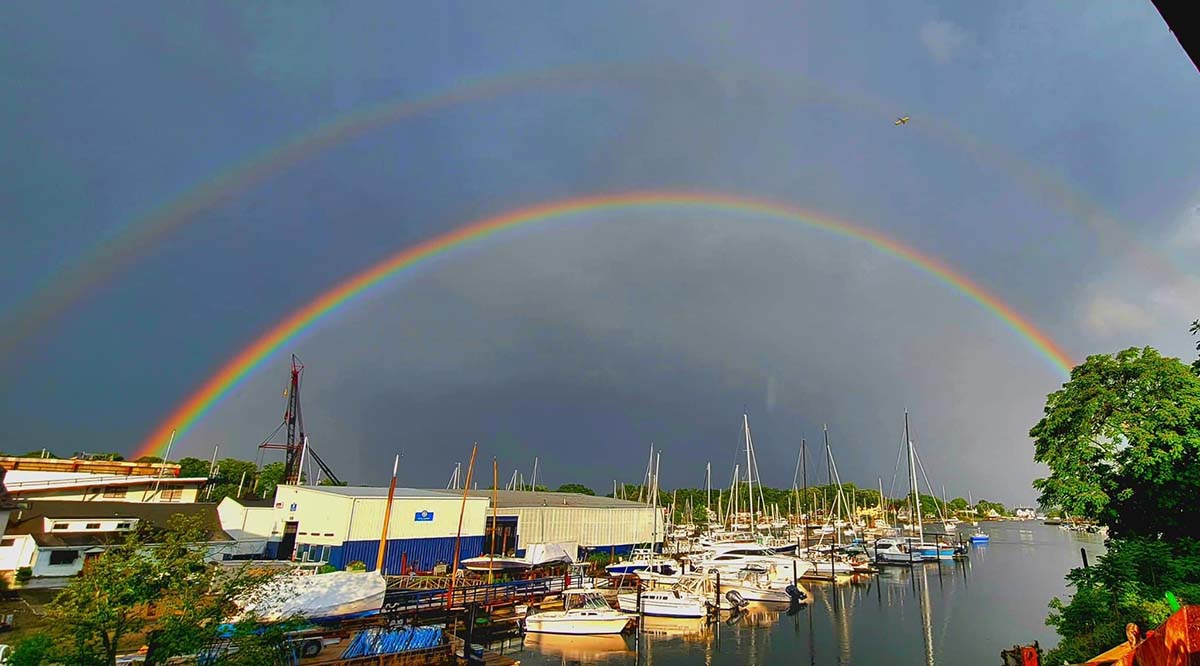 Overcoming The Fear Factor- And Expanding the Customer Base
Published on August 15, 2023
There is an underlying fear of water for many. Some fears have to do with a bad experience, and some have to do with not being able to swim, but most have to do with the unknown. Is it real – yes – is it widespread – a question that I have pondered. When I was growing up, the water was a natural attraction.
But for many of my friends, it was not. They were willing to go wading from the beach – and then, with urging and the aid of a floatation device, to slowly go out to the deeper water where they could still stand. Eventually, on a hot sunny day they actually started to enjoy it and ventured farther out.
I sort of grew up by water, although my family said "in" the water. But I remember always not forcing my desires on others, rather gently urging them to join in with safety precautions.
You should also know my mother thought that a bathing suit was for sunbathing but was never to get wet, and my father only knew where the water was from a map or in a glass. While I never went through a formal program, I was always drawn to the majestic calling of the water. A source of adventure, enjoyment, and much more.
Sign up for the Marina Dock Age newsletter.
Our newsletter delivers the latest news straight to your inbox including breaking news, our exclusive content covering the marina and boatyard industry, new products, and much more.
I hung around the water, bumming rides when I could, and learned about sailing, racing, waterskiing, and a lot more that continually brought challenges and appreciation, and an unbelievable sensation of satisfaction when overcoming the hurdles.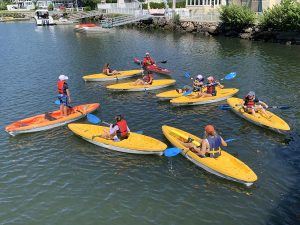 Since I was always getting my friends to join, I never gave much thought about how there could be fear of boating and the water.
I loved waterskiing and always invited young, old, and in-between to join in. But one family that I enjoyed being with was an eye-opener for me. All could swim and enjoy the pool, but all were hesitant to get into the water at the beach or on a boat. At least that was what I thought. It turned out that boating was a dream for the husband, but he never ventured into it. Until one day I took him and his wife to a boat show and he decided to buy a sailboat. It was an eye-opener as he knew nothing about sailing but enjoyed watching the sailboats on the water and had this secret desire. His wife did not have the same desire. I enjoyed teaching him about sailing and gently coaxing her and the rest of the family out onto the boat. What I had not known until later was that his wife was terrified of the water. The pool was okay, but everything else sent shivers up and down her spine. She and my mom got along great. But in time, and with a little gentle coaxing, she started to enjoy sailing as long as the winds were light, the sun was bright, and the seas calm. In time she was relaxed enough to even want to try waterskiing … and so did my mom.
Gentle Encouragement
I learned that many could overcome their fear of the water and boating and eventually come to enjoy it. Teaching young children how to swim – not forcing them or just throwing them into the pool-but gently encouraging them is a worldly gift. In many countries, there is an inherent fear of the water due to many things such as wars, culture, or major episodic storms that have wiped out communities. There are many programs to teach people how to swim, even if it is not near a coast, lake or river.
Marinas, yacht clubs, YMCAs, schools, summer camps, and many others provide meaningful and encouraging classes and programs for teaching people of all ages how to swim, as well as introducing all to the wonders of the water.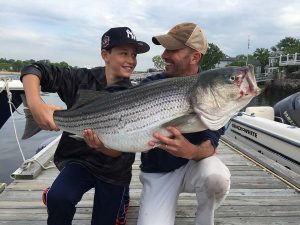 Similar programs focus on teaching others about boating from paddleboarding and kayaking (two of the world's fastest growing recreational sports) to power and sail boating. Yacht clubs, sailing schools, municipalities, and clubs run junior sailing programs which introduce many to the world of boating.
Today, many countries and states are requiring boating operators' licensing – some for the younger generation and others for all operators. There are organizations such as the Coast Guard Auxiliary, Sea Cadets, Boat US, Sea Tow, universities, and, even insurance companies, that offer meaningful educational courses, instruction, and other materials for boaters – some for licensing, others for navigation, safety, operations, boat care, as well as traveling regattas, rafting, and more.
Marinas can partner with these organizations and sometimes host as well as publicize such opportunities and groups. One marina regularly offers its ship's store for such courses, usually in the off-season, moving their displays to the side, adding chairs, and inviting their customers and the public to sign up for such courses. Not only does this keep up interest in boating, but it creates more traffic into the marina and, with that, potential new customers.
Knowledge is Power
There are also courses on navigation, boat and engine maintenance, and simple repairs. Like an automobile, things go wrong, and knowing how to maintain the boat is necessary. Undertaking a simple "flight checklist," just like an airline pilot, goes a long way to prevent problems on the water as well as reducing anxiety for those in the process of getting comfortable with boating.
Many Coast Guard Auxiliaries as well as other organizations also offer free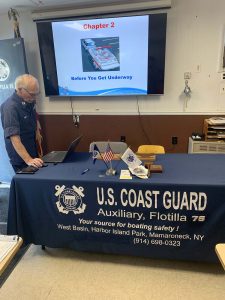 boat safety inspections, and you may be able to make that part of what is offered for a course, or even at a barbeque or similar event at your facility. In addition to helping keep your customers safe, when the boat owner is told that their flares have expired or other equipment is no longer operative, the boat owner can go to the ship's store to purchase same … and the marina is not viewed as the culprit, but rather is viewed as the solution.
Boaters are always concerned about their boat, the weather, and water conditions. A growing number of marinas are now providing webcams, which are not only for customers but for the public, offering real-time weather information as well as forecasts for the day. Views of the marina allow customers to check in on their boats. If the camera can also pick up the water surrounding the marina it gives one a feel for the current conditions. Having links to other weather webcams that provide additional real-time conditions of waves and winds on the open water is most appreciated by boaters. Adding links to other local webcams has proven to be a meaningful source for new customers.
Scheduling day outings, cruising, rafting, and other get-togethers can also build camaraderie among boaters. Not only can one enjoy the water and meet new people, but these events allow boaters to hear and learn about the experiences of others and suggestions and find out about things they did not know. And do not forget to enjoy and promote the unbelievable sunrises and sunsets that instill the wonders of nature in one's mind.
Marinas would do well to continue to provide pictures of those enjoying the water on the office walls, on the website, in the newsletters, and on social media. Invite customers to send or post their own photos of their time on the water. Consider running a contest for the best picture to make customers feel part of the marina's boating family.
The more one can do to promote memorable and fun happenings, the more people think about getting into boating or using their boats more often.
Dan Natchez is president of DANIEL S. NATCHEZ and ASSOCIATES Inc. Contact him by phone at 914-698-5678, by WhatsApp at 914/381-1234, by email at dan.n@dsnainc.com or online at www.dsnainc.com.