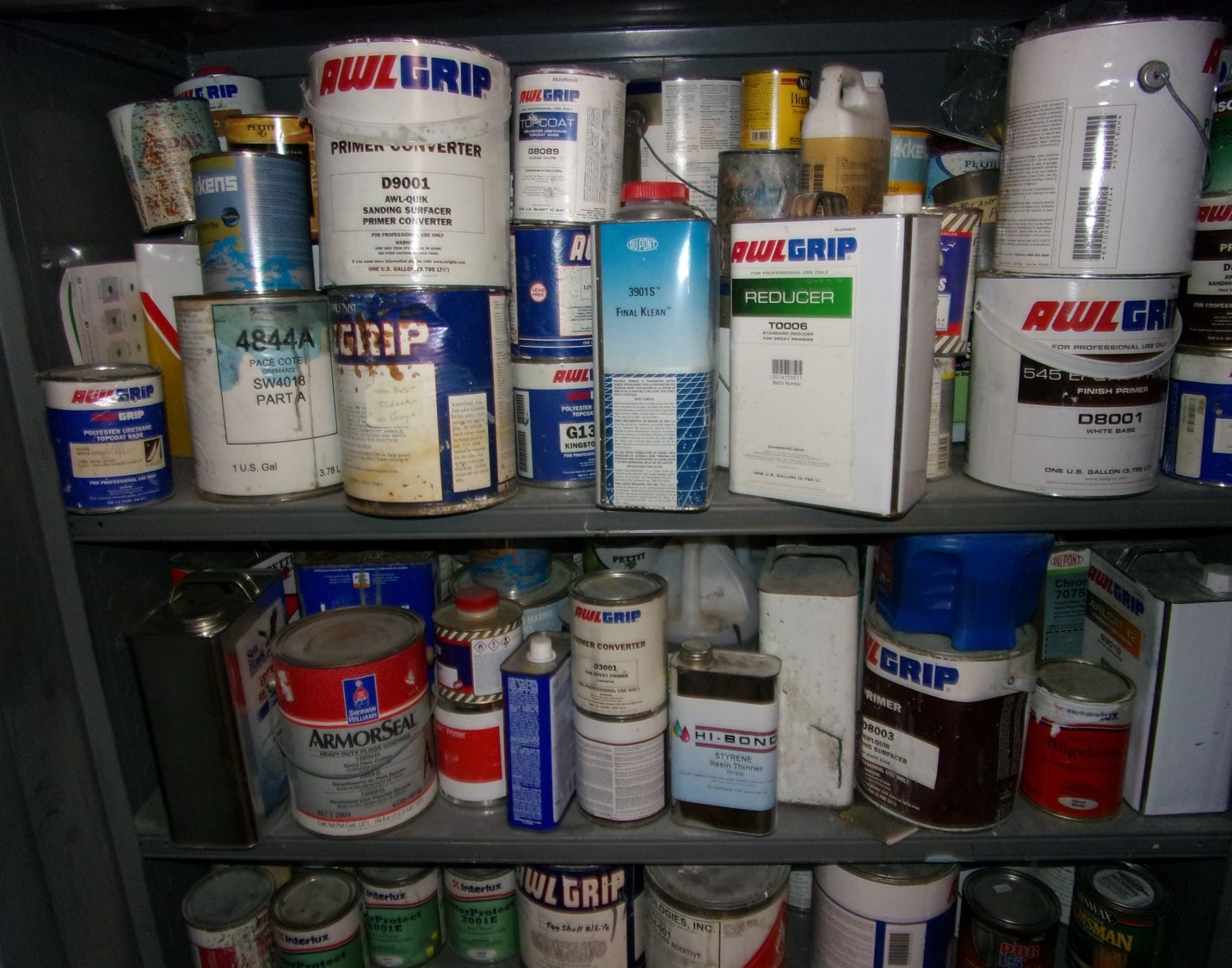 Part Two: OSHA's Top Ten Most Commonly Cited Safety Violations
Published on April 29, 2021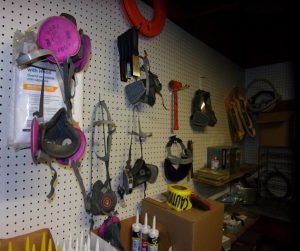 As a continuation of the column published in the April 2021 issue of Marina Dock Age, here are the top five most common Occupational Safety and Health Administration (OSHA) citations. A quick review of the list and one will see that each ofthe top citations can likely be found in a marina or boatyard.
OSHA missed the March 15 deadline regarding the announcement of a National Emergency Temporary Standard (ETS) for COVID-19. Experts suggest as the days pass and more vaccinations are administered, the likelihood of the National ETS diminishes. However, on March 12, OSHA did issue a National Emphasis Program (NEP) for COVID-19. While marinas are not on the focus list, a COVID outbreak could trigger a visit from OSHA. This review of the top 10 violations may help a marina avoid a citation.
#5 Respiratory Protection
A good respiratory protection program will have several parts. First, a company will need a written policy that details the who, what, and when aspects of respiratory protection. The policy will detail how to select a respirator, the work scenarios where protection is needed, and how to properly care and maintain the respirator. In addition, the policy will detail the required medical evaluation needed. Employers must provide a medical clearance prior to assigning work requiring a respirator. In addition, the employee must be provided the proper size and type of respirator needed. A fit test is required to ensure the employee is properly protected. Fit testing is required upon initial assignment and at least annually thereafter. Several other scenarios such as weight loss/gain, dental surgery, or facial injury may require an updated fit test. Lastly, employees wearing respirators are not permitted to have facial hair in the area where the respirator seal meets the skin. Lastly, when not in use, respirators must be stored in a sealed container or Ziploc bag. (29.CFR.1910.134).
#4 Lock Out/ Tag Out
Lock Out/ Tag Out (LOTO) is the means to control the unexpected release of hazardous energy. Energy Sources may include electrical, mechanical, hydraulic, pneumatic, chemical, thermal, or other sources in machinery and equipment. An unexpected startup during maintenance or servicing of equipment can lead to serious injury. The LOTO program should include a written policy, procedures for isolating equipment, and employee training. LOTO also requires an annual inspection of the program (29.CFR.1910.147).
Sign up for the Marina Dock Age newsletter.
Our newsletter delivers the latest news straight to your inbox including breaking news, our exclusive content covering the marina and boatyard industry, new products, and much more.
#3 Scaffolding
Common issues with scaffolds include improper set up, wrong materials, lack of railing, and a lack of training. Training must be done by a qualified person. A qualified person is one who, by possession of a recognized degree, certificate, or professional standing, or who by extensive knowledge, training, and experience, has successfully demonstrated his/her ability to solve or resolve problems related to the subject matter, the work, or the project. The requirements to design and build scaffolds is very technical in nature. Scaffolds must also be inspected by a competent person before each work shift (29.CFR.1926.451).
#2 Hazard Communication
A Hazard Communication Program provides employees with the knowledge to safely handle chemicals in the workplace. In addition to a written program, employers are required to maintain a chemical inventory and Safety Data Sheets for chemicals in the workplace except for several categories, most notably consumer products (think items available at a big box store). The Hazard Communication standard also covers labeling requirements for secondary containers and employee training. Safety Data Sheets require regular updates as new or unique products are brought into the facility (29.CFR.1910.1200).
#1 Fall Protection
Falls from heights are generally the most common and most serious workplace injuries. Employers have a duty to protect employees from falls when exposed to unprotected sides or edges. Similar to the scaffolding standard, the requirements for fall protection are technical when it comes to load ratings, anchor points, and fall arrest system selection. A good fall protection program will have a written policy, employee training, regular documented equipment inspection, and a rescue/recovery plan (29.CFR.1910.140).
In Conclusion
As of January 15th, of this year, the penalties for OSHA citations increased. A serious or other-than serious citation can carry a penalty up to $13,653 per violation. A Willful or Repeat citation carries a penalty of up to $136,532 per violation. A quick review of the workplace related to the citations noted above will make the workplace safer and may prevent an accident or injury.