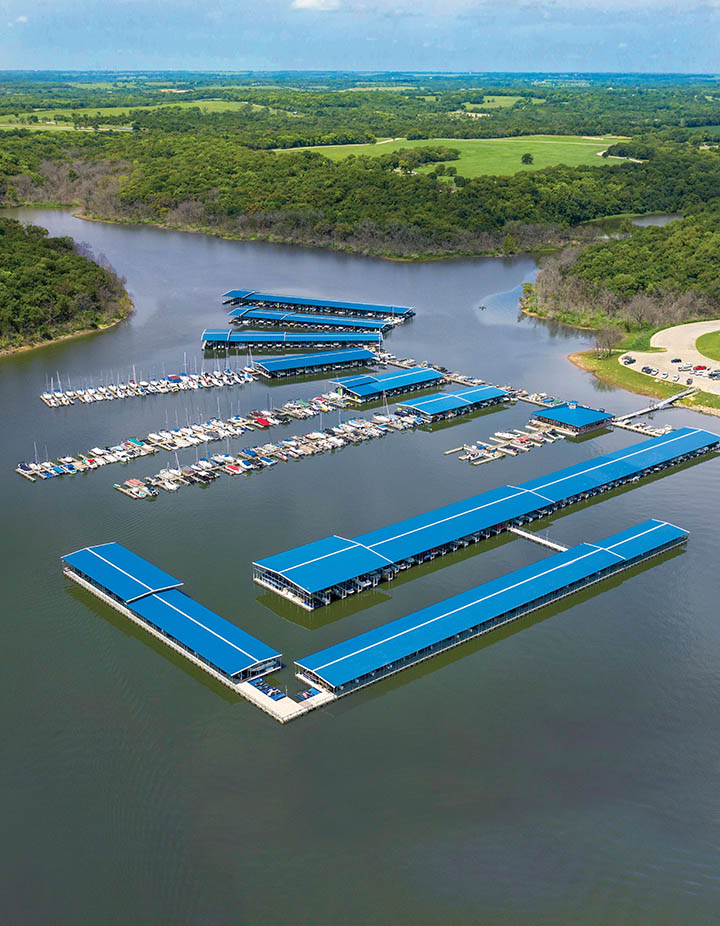 Past Experience Secures a Sound Future for MDI
Published on January 18, 2023
A career in the recreational marine industry means a job supporting those that want to have fun, both customers and colleagues. For that reason, often those who begin working in the industry, find it difficult to ever leave. This has proved to be the case for longtime industry leader Mick Webber who, despite a successful run leading HydroHoist, followed by a short shift away from boating, found himself jumping at the opportunity to purchase Marine Development Inc. (MDI), a leader in marina construction, expansion, and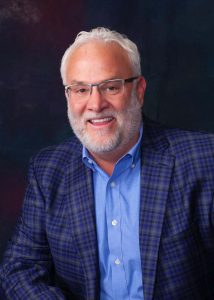 restoration.
Founded in 1991 by Steve and Roger Otis, MDI designs, builds, and installs floating docks, pump stations, wave attenuators, fuel docks, and ship stores. Since its founding, MDI has built more than 60,000 boat slips in freshwater lakes and rivers across the US. With MDI on solid footing, the company will retain its leadership with fourth-generation members of the Otis family Jeff and Jeremy continuing to manage operations, and co-founder Roger Otis slated to hold a consulting role.
The decision to sell MDI was made easier by the long-time relationship the Otises and Webber have had through their respective companies, which both focused on lake and river facilities. "We are proud of what we have established with the MDI brand and having the fresh perspective of an industry innovator will help us continue to grow and develop into the future. We are confident that the MDI and Otis names are in good hands." said Roger Otis, co-founder, MDI.
A Well-Established Career
Webber began his career in the marine industry at HydroHoist when he was still in junior high school, and never looked back. In 1985, with college graduation behind him, Webber started at HydroHoist full time working his way up in the company until he became president, CEO, and owner. "At HydroHoist our goal was to develop the best industry relationships and be the dominant leader in market share. We accomplished that by having the best engineering and being innovative," Webber said. "I'm proud of what was built and the long-term strength and sustainability of the company."
Sign up for the Marina Dock Age newsletter.
Our newsletter delivers the latest news straight to your inbox including breaking news, our exclusive content covering the marina and boatyard industry, new products, and much more.
In 2018, after 33 years, Webber sold HydroHoist and moved on to other ventures, but the marine industry called him back. He appreciated the superior design and engineering methods that the Otis family developed and agreed with their philosophy of assuring their work was on-time and on-budget. When the opportunity to buy MDI arose, Webber jumped.
Recognizing that the marine industry is evolving, Webber intends to continue providing the MDI product and service, but to put a strong emphasis on innovation and improving designs. With his longevity in the marine industry, he'll leverage his relationships to determine what is really wanted in today's marina market. "Once we implement more systems and processes, my role will be largely to act as an advisor, continually reaching out to key industry leaders for their ideas to help us roll into the next generation of design," Webber said.
Predictions for the Future
Webber sees the next generation as moving away from standards of dock building where every company is essentially offering the same product. He believes customization, as well as the further use of more sustainable materials, will be the future. Leveraging the right strategic partners is part of his growth plan whether those people are customers, employees, or vendors. To improve MDI's products, Webber said he will rely on customer feedback and insight from the vendors who make the various components of the final MDI products. "MDI has always been a strong performer as it relates to product and financial strength. We hope to implement systems and processes for the long-term health and viability of the company regardless of external economic factors," Webber said.
Through his 30-some years in the marine industry, Webber has seen just how external economic factors have had an impact. In his experience, he's found that the marine/marina equipment industry experiences a strong economic uptick for a three to four-year period and then something happens to set it back. But he said the latest uptick started in 2017 and in his view still has plenty of room to grow. The prevalence of marina consolidation and the interest from outside investors are indicators of an industry that will not be slowing down for the foreseeable future. In addition, where the marine industry was narrow in its demographics, known for catering to older, wealthier, white men, diversification has arrived. Webber credits that to the expansion of product offerings that manufacturers have delivered.
"There are pontoons for the older crowd, wake boats for the younger, and everything in between. All ages and economic stages have something available," Webber said.
He predicts continued growth in both the wake boat and pontoon/triton markets, and also believes electric boats will arrive quicker than anyone anticipated, specifically on lakes. "80% of freshwater boaters take their boat out to a spot in the lake to raft with friends for the day. That type of use doesn't require an excessive charge," he explained. "Outside practices will be brought to electric boats and the strength of our industry will allow for more outside investments and expansion in this area."
Overall, Webber is bullish on the marine industry citing the success that's come from welcoming new entries that bring best practices from other industries. "Over the last 10 to 15 years the marine industry has developed into a viable, long-term sustaining industry that allows for success regardless of one's role or level of participation," he said. On simpler terms, it's the people who have kept the marine industry strong and who have kept Webber active and participating in it. He's built relationships through HydroHoist by providing the best people, processes, products, and culture, and he plans to do the same with MDI.