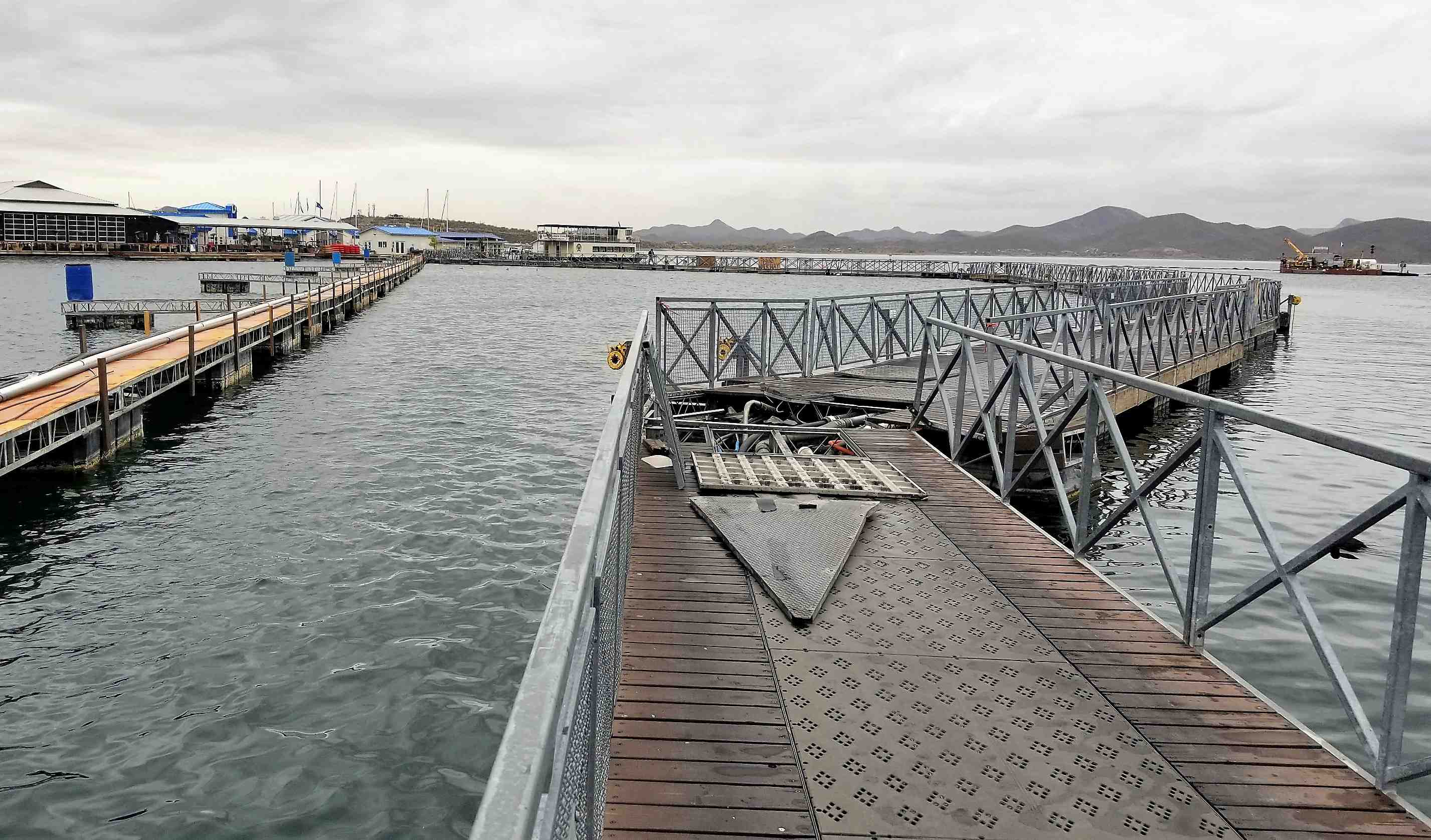 Pleasant Harbor Marina Rebuilds after Micro-Burst Storm
Published on April 30, 2018
Meeco Sullivan has started construction on a $2.6 million renovation and replacement project at the Pleasant Harbor Marina on Lake Pleasant, Arizona. The marina's old Galvafoam docks were devastated by a micro-burst storm last summer.
The replacement docks will be Meeco Sullivan's galvanized steel docks with aggregate concrete decking. The first docks arrived in late January after extensive engineering and construction planning by the Meeco Sullivan project management team.
"This has been a challenging project from the beginning because of the hidden damage to much of the marina superstructure, and the insurance requirements involved," said J. Mills, Meeco Sullivan western region sales manager. "Our engineering and construction teams worked closely with all the stakeholders to ensure that the marina will be better than new when finished."
The renovation is expected to take three months and will include replacement of three complete docks with more than 130 slips ranging in size from 30 feet to 95 feet. The company will also do a partial replacement and repair of the marina's 1,200-foot-long floating bridge and major repairs to other areas of the 620-slip marina. Meeco Sullivan is relocating Pleasant Harbor's fuel dock and redesigning and replacing sections of the marina's anchoring system to help storm proof the docks for the future.
Sign up for the Marina Dock Age newsletter.
Our newsletter delivers the latest news straight to your inbox including breaking news, our exclusive content covering the marina and boatyard industry, new products, and much more.