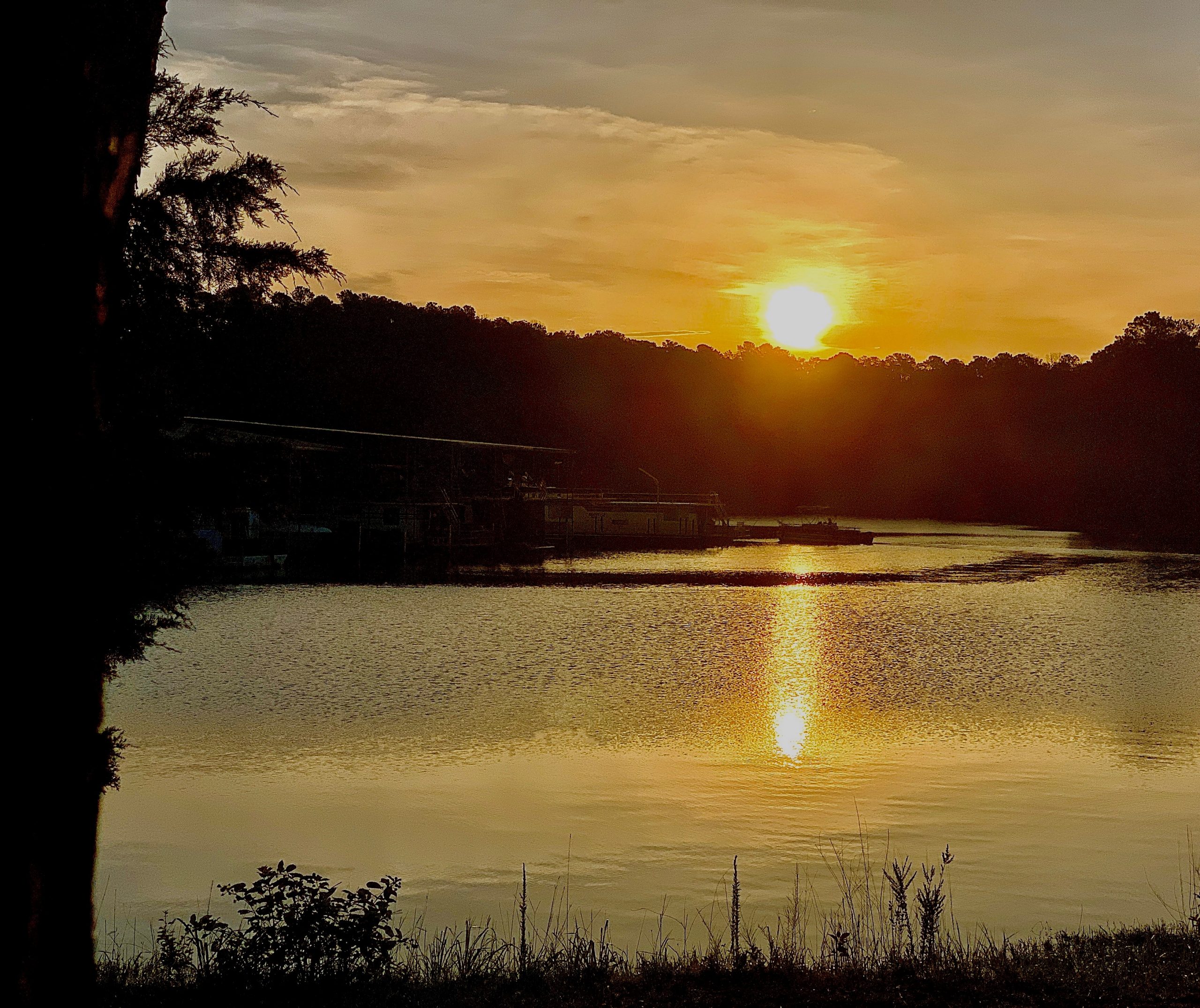 Plum Branch Yacht Club A Remote Hidden Paradise
Published on August 20, 2020
Dr. George Selfridge and Bea McClain have been U. S. Army Corps of Engineers' (Corps) concessionaires of the Plum Branch Yacht Club for 24 years. After corporate careers at IBM and AT&T, respectively, they had owned investment real estate, shopping centers, apartment complexes and luxury homes, but got the itch to buy a marina after purchasing a houseboat.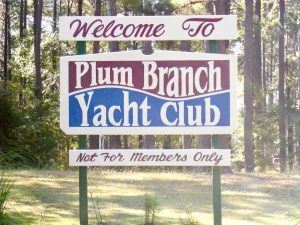 While on their houseboat, they saw in the Atlanta Journal a Corps RFP for a new concessionaire for a marina on Thurmond Lake. Thurmond Lake is a remote 70,000-acre lake formed by the damming of the Savannah River and surrounded by 90,000 acres of the Sumter National Forest. It's one of the largest and deepest USACE lakes east of the Mississippi straddling the Georgia – South Carolina state lines. A small, rustic campground and marina were there, but they had fallen into disrepair. On their first visit, Selfridge and McClain saw only a great investment opportunity. "We really fell in love with it."
However, they weren't the only ones interested in upgrading the property and obtaining the concessionaire's contract. Numerous parties requested the RFP documentation, and more than two dozen showed up at the bid conference. Selfridge and McClain's educational backgrounds, financial strength and an aggressive 5-Year Development Plan resulted in them being awarded the concession that began on March 2, 1996.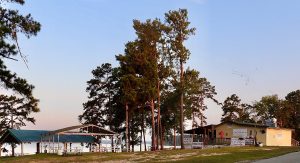 The existing structures and facilities were in such bad repair that almost nothing could be salvaged. Moreover, many years of neglect had resulted in numerous environmental and Building Code violations. While never closed to customers, after 18 months of clean up, the installation of new infrastructures and the building of new facilities, the PBYC was ready to formally open its doors. It began with a ship's store, a bathhouse and a two-lane boat ramp, plus 48 slips and 25 campground sites. While the RFP required a minimum investment of $250,000 in improvements, the initial investment was $1.2 million. Over the years, the PBYC has grown to 101 covered slips ranging in size from 10×25-feet up to 22×90-feet, 48 uncovered slips, 41 14×36-foot boat sheds with roll up doors, concrete floors and electricity, a two acre fenced storage yard, an 80-foot gas dock with floating store, the 30-seat Lakeside Grill restaurant, a public restroom, two major event pavilions, 70 campground sites and a major sea wall. The investment to date exceeds $3 million.
Sign up for the Marina Dock Age newsletter.
Our newsletter delivers the latest news straight to your inbox including breaking news, our exclusive content covering the marina and boatyard industry, new products, and much more.
Participating Hierarchy
Selfridge describes the corporate culture of the marina as a participating hierarchy. "What I discovered, if you really want full team participation, you give your staff a say in the decision-making process," he said. The staff at PBYC brainstorms as a team about new projects and ideas and Selfridge and McClain take responsibility for the final decision—a method of decision-making they say has been a key factor for the success of PBYC.
Selfridge and McClain have always emphasized education for their employees, even if it is to PBYC's detriment. "We like to further the education of our employees because our staff becomes cross-trained to do multiple jobs," McClain said. "With cross-training, staff members can look at things differently and have greater confidence in their decisions."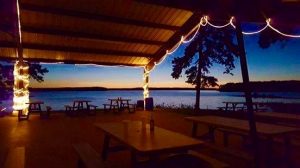 Cross-training has included QuickBooks, Excel, welding, small engine and boat motor repair, captain's licenses, boating safety, back flow prevention, food safety and more. Selfridge said one of their campers, a manager at Hertz Rental Equipment, was so impressed with one employee that he offered him a job. Because Hertz could offer a higher wage and benefits, the employee accepted the job. "The good news is, on the weekends, our former employee still works on our customers' boats. When our employees have the opportunity to move to a better job, it pains us, but we're delighted that we have given them the background and skills to progress," Selfridge said.
Plum Branch is a rural town with a population of 79 people. Local employment opportunities are rare meaning Plum Branch Yacht Club is a driving economic force for this small lake town. After many decades, it has built a strong team of employees. If PBYC loses an employee to a better opportunity, the rest of the team is used as a resource to find a replacement. "Our employees know the type of person with the skills they would like to work with," McClain said.
Up to 90 percent of the marina's business is repeat customers. Most advertising is by word of mouth, and most new customers know other boaters and campers or someone else at PBYC. Generations of boaters have come back to PBYC year after year not only for the beautiful, pristine setting, but also for the appreciated customer service. McClain said that even the most outrageous demands are met with a smile to ensure all the people who come to PBYC have a pleasurable time. "Our long-time customers, have now become a part of our extended family," he said.
Environment and More
The staff of Plum Branch Yacht Club has worked hard to preserve the natural beauty of the site and to find customers who appreciate that. In 2000, the facility became the first inland marina in South Carolina to be designated as a Clean Marina by the SC Department of Natural Resources. See the chart on page 16 for a list of the many environmental practices that have saved money and preserved resources, such as an extensive recycling program with color-coded barrels. For 17 years, PBYC has worked with Clemson University to host a youth water-based education program called 4-H20. Students are given an opportunity to learn and experience the lake's resources and how to use field data plus analytical and critical thinking skills to better affect water quality. It also teaches them to appreciate the valuable resource Thurmond Lake is to the local economy. "We have a major responsibility for keeping the marina as pristine as possible so that the attraction of the PBYC will not be lost," Selfridge said.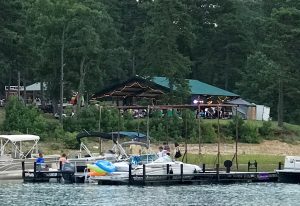 As PBYC works to renegotiate its Corps lease for its future, it has many accolades on which to make its case, many of the same reasons PBYC won this award. PBYC is a local economic leader, a champion for the marine industry and its employees and an innovator in development, environmental and educational practices.