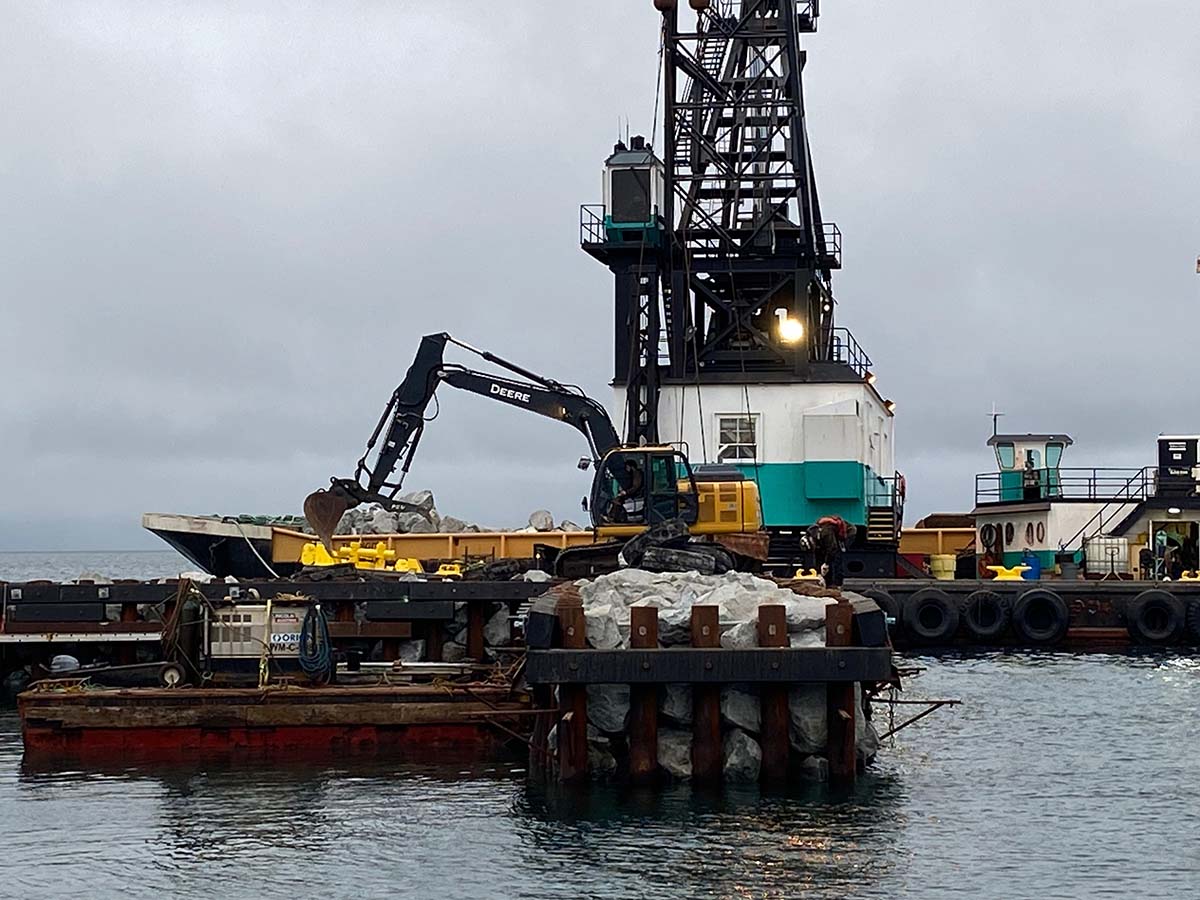 Point Hudson Marina Jetty Overhaul
Published on March 5, 2023
Ahead of schedule, the Point Hudson Marina welcomed back boaters at the end of January, after the completion of its new north jetty. The project, which began last September, was slated to end in March but finished early thanks to favorable weather conditions and the efficient work of Tacoma-based Orion Marine Contractors, according to the Port Townsend, Washington, website.
The project is the beginning of an overhaul of the marina's two 90-year-old jetties that have naturally reached the end of their service life. "It was a collaborative first season between the Port, Orion, the permitting agencies, and the consultants to problem-solve and think through next steps," said Matt Klontz, director of capital projects and port engineer for Port Townsend. "The work on the shorter jetty also provided valuable lessons that should make the fall 2023 work on the second jetty go better."
The base of the new jetty took 1,000 tons of bedding stone and 178 U.S. steel piles that contain 4,000 tons of armor stone. The project also added 1,500 tons of stone on the seafloor beyond the marina mouth for marine life habitat. Renovating the jetties is costing $14 million, half of which came from the federal government, $2.5 million came from the state of Washington, and additional funds came from Jefferson County. The voter-approved Industrial Development District bond made up the remaining funds.
While much of the marina is now open, the six 70-foot guest moorage finger piers near the new jetty remain closed for construction staging. The larger, southerly jetty and pedestrian walkway is scheduled to begin construction in September of 2023.
Sign up for the Marina Dock Age newsletter.
Our newsletter delivers the latest news straight to your inbox including breaking news, our exclusive content covering the marina and boatyard industry, new products, and much more.