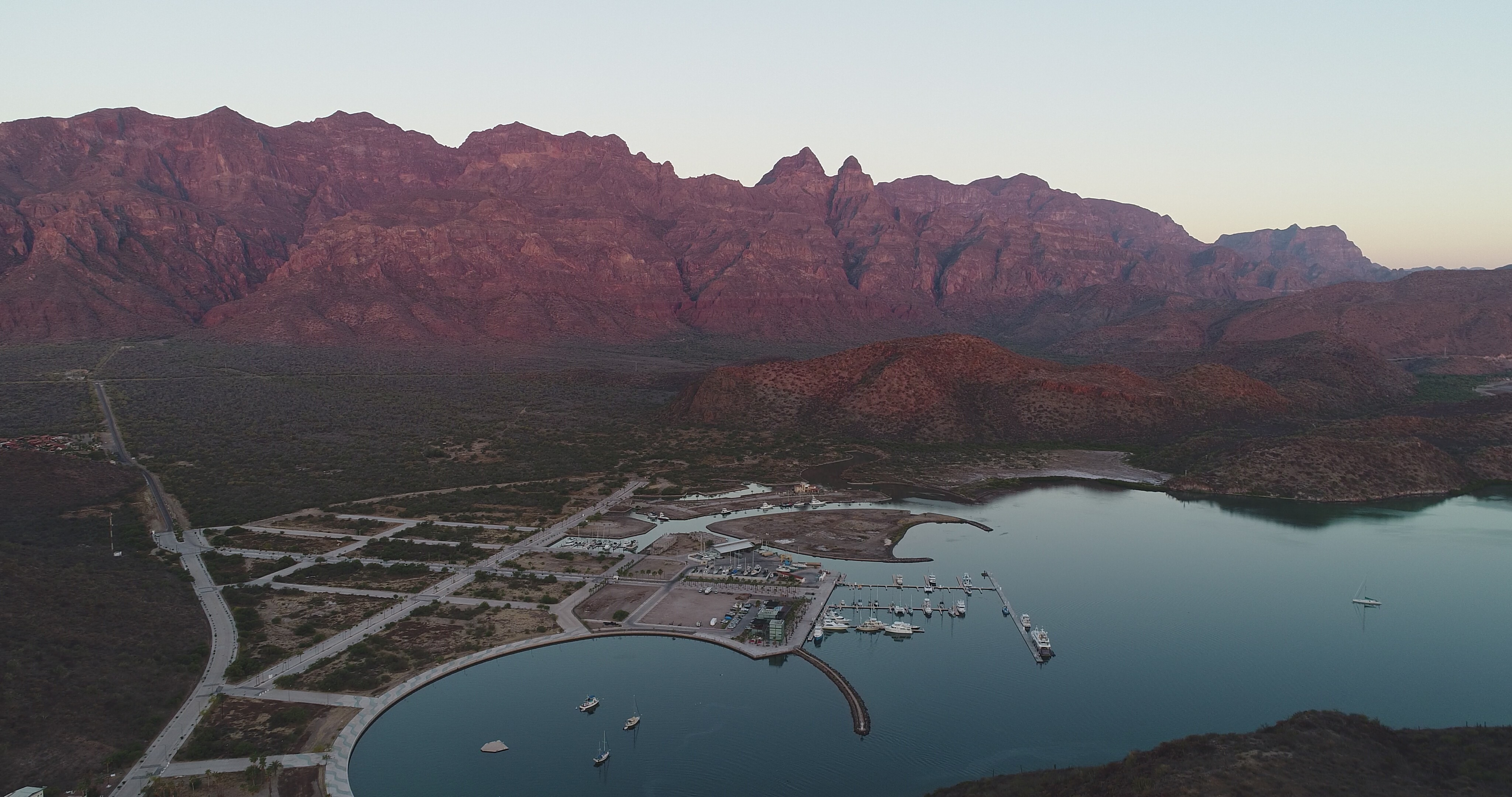 Poralu Marine Completes Puerto Escondido Marina
Published on May 29, 2018
Poralu Marine has completed the construction of a marina on Puerto Escondido Bay, in the Gulf of California (Mexico) and plans to open the facility during the summer. "This project has highlighted three values which are in the DNA of our brand: high-end positioning, recyclable modular components and respect for the environment," Poralu Marine's Sales Manager for the Americas Rémy Benois said.
The first phase of the project includes private pontoons and a marina providing more than 100 moorings for boats up to 60 meters (about 196 feet). Poralu replaced the original anchor piles with a Seaflex anchoring system to reduce the environmental impact on the ocean floor. The company is also using its premium range pontoons and EcoTek wood composite decking.
The project was conducted in partnership with ICMS (Inland and Coastal Marina Systems). This company has designed floating wave attenuators comprised of 70-ton modules made of high-performance concrete. The Puerto Escondido Marina project is the first joint venture for the two companies in America.
This marina was designed and manufactured at the Saint-Eustache production site in Quebec, Canada. The company has been operating in America under the Poralu Marine Inc. name for 17 years. The site has a base of 30 employees.
Sign up for the Marina Dock Age newsletter.
Our newsletter delivers the latest news straight to your inbox including breaking news, our exclusive content covering the marina and boatyard industry, new products, and much more.