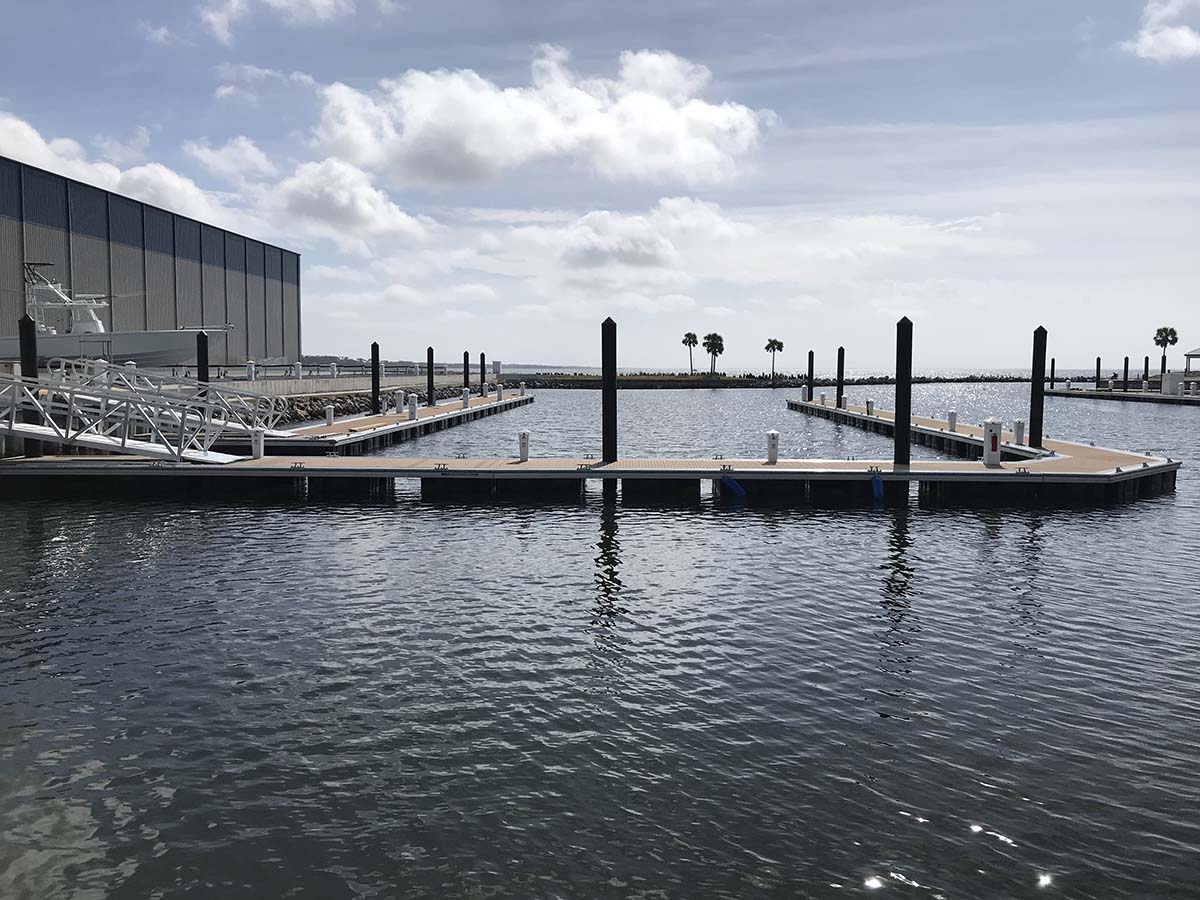 Port St. Joe Marina Rebuilt
Published on May 1, 2023
After being destroyed during Hurricane Michael in 2018, Florida's Port St. Joe Marina – now named Point South Marina — has been rebuilt thanks to Marina Technologies (MTI) and Panama City-based, Gorman Marine Contractors, who performed the demo and new construction.
"The marina is now open and is absolutely beautiful," said Preston Sutter, general manager of Point South Marina. "Our locals and visiting guests are delighted with the new marina and all the amenities we now offer."
Described as a social hub for the Port St. Joe area, the newly rebuilt marina was also expanded. A new dry-storage building can accommodate 252 vessels up to 40 feet. The marina now offers 48 wet slips, with both fixed docks and floating docks, including a new floating fuel dock and significant floating staging docks for the dry-stack operation.
MTI's new marina design incorporated their systems S-190 and S-222, which, according to Bob Berry, project development manager at Marina Technologies, "feature heavy-duty aluminum systems with top-access utility troughs. The docks have our proprietary grooved composite decking, polyethylene floats, PVC fendering with full-length internal aluminum backing plates, adjustable cleats up to 18" (5-ton capacity) with our unique mounting system, flexible/silent rubber dock connections, and heavy-duty aluminum pile guides."
Sign up for the Marina Dock Age newsletter.
Our newsletter delivers the latest news straight to your inbox including breaking news, our exclusive content covering the marina and boatyard industry, new products, and much more.
The rebuilt marina offers diesel and gasoline fueling, pumpout service, 30-amp and 50-amp power, potable water, hi-speed Wi-Fi, laundry services, showers, ship's store, and an outfitter shop.