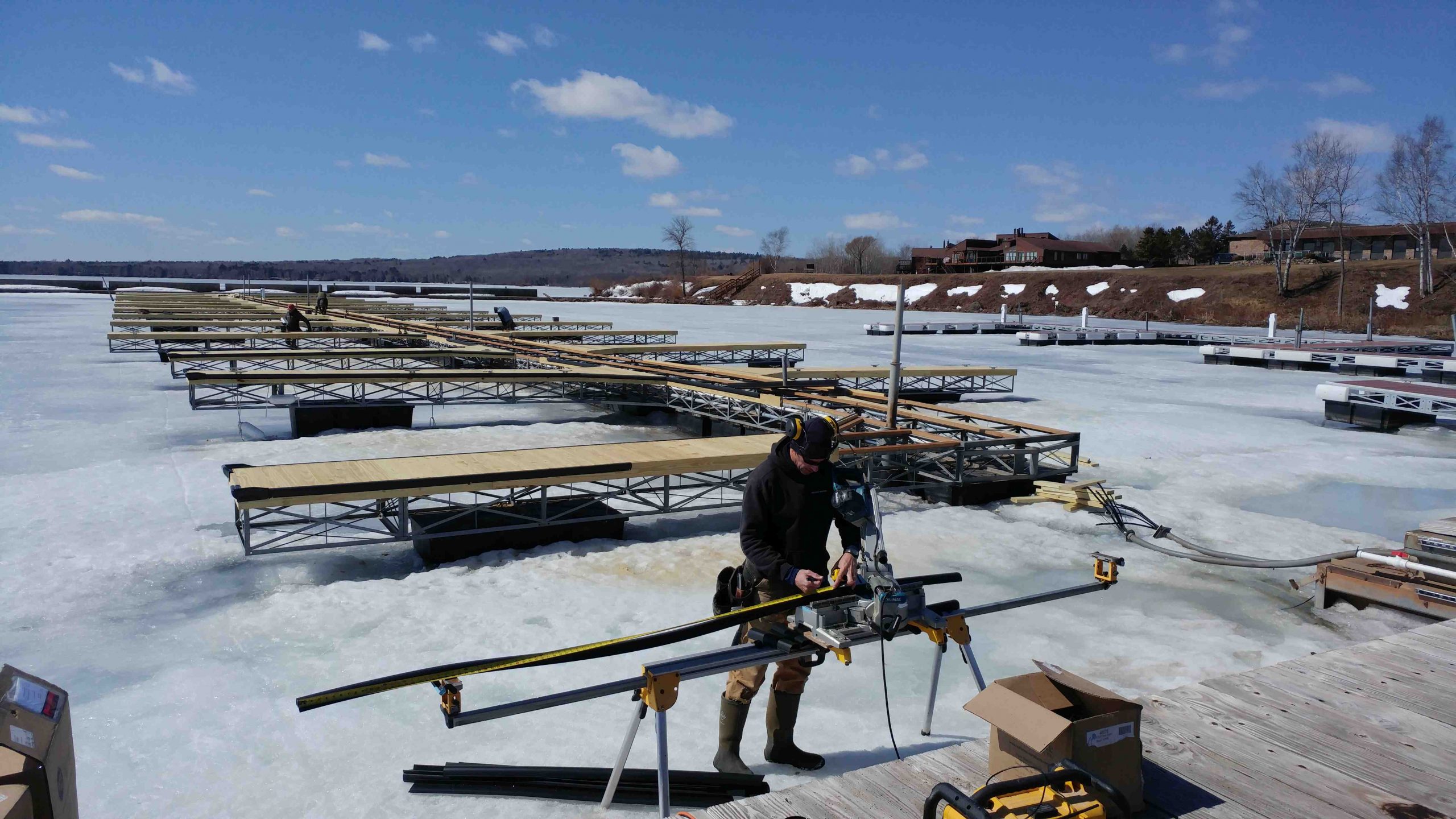 Renovation Project Nearing Completion
Published on March 22, 2021
Washburn Marina, on Lake Superior in Wisconsin, is completing the last phase of a renovation project that started in 2010.
"The facility was built in 1982 using an Atlantic Meeco (now Meeco Sullivan) dock system. We have 143 slips, which are on four piers," explained Michelle Shrider, marina manager. "Eleven years ago, we started going through each dock and making upgrades to the utilities, the utility pedestals, and the decking as we could afford it." The final dock should be ready the start of this year's boating season in April.
Shrider said the framing of the docks is still in excellent condition, although they have added new floats as needed. The decking needed replacement, however, and the marina spent some time investigating its options. Shrider said they considered composite materials before deciding to stick with the yellow pine decking that had served it well.
Shrider is glad they made that choice, since some of the composite decking manufacturers have gone out of business since they began their renovations. With pine, they know the decking will all look the same; if they had gone with the composite decking, however, they would have had to use several different products.
Sign up for the Marina Dock Age newsletter.
Our newsletter delivers the latest news straight to your inbox including breaking news, our exclusive content covering the marina and boatyard industry, new products, and much more.
The extreme cold spell in Wisconsin, which has frozen Lake Superior solid, has made working on the project easier. "The crews can come and do the work right on the ice; it's a great working platform. So they don't have to worry about yanking the docks out, and it doesn't disrupt our season," Shrider added.
The marina includes 100 dockominium slips, 38 slips owned and operated by the municipal government in Washburn and five slips reserved for guest dockage. It offers water and electrical services, a ship store and a complete service department with an 8,500-square foot work space. "We also have 45,000 square feet of indoor, ground level heated storage. Most of our boats are 30 feet and bigger, and we can accommodate boats up to 55 feet in our facility," Shrider added.