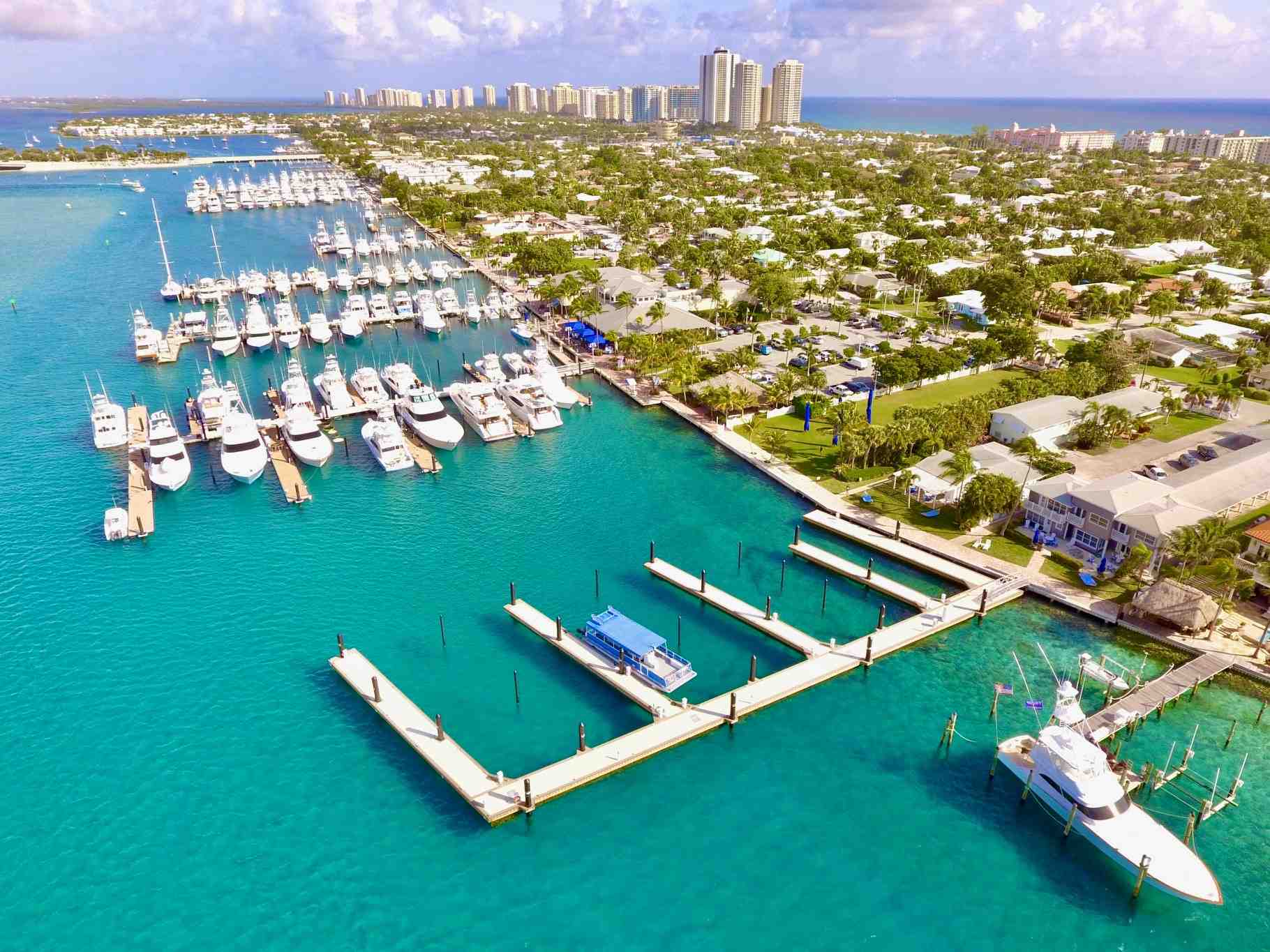 Renovations Continue at Sailfish Marina Resort
Published on September 26, 2020
Located close to Palm Beach/Lake Worth Inlet in Florida, Sailfish Marina Resort is the closest marina in the United States to the Gulf Stream. It dates back to the 1940s, when the first dock was built to accommodate charter fishing boats. "Two minutes from our dock, you can be catching sailfish, marlin and mahi-mahi," said Bryan Cheney, the marina's director of operations.
Now the marina is in the process of replacing two of its fixed docks to better accommodate the larger vessels that have become more popular with fishermen and other boaters in recent years.
Sailfish Marina chose Bellingham Marine for the project because of its good experience with the company. The floating concrete fuel dock and center dock that Bellingham installed more than 35 years ago have held up well and are popular with the marina's customers because of their functionality and stability, said Cheney. "There's a high demand for floating docks now, because they're much easier to access with the tide changes; it can be difficult to get on your boat if you're on a fixed pier," Cheney said.
The renovation of the south dock was completed in July 2019, after the marina was able to acquire neighboring property that doubled its size to 10 acres. "We had small wooden finger piers out there and we took them out and added a single-sided concrete floating dock," said Cheney.
Bellingham Marine drove the pilings, designed, built and installed the south docks and the utilities and electrical service. The electrical equipment was provided by Marina Electrical Equipment. The project included a marginal dock with a 260-foot walkway and a 24-foot aluminum gangway, plus a 220-foot main walkway, a 100-foot L-head finger pier and three additional finger piers. The docks, which can accommodate 17 slips ranging from 80 feet to 100 feet, provide 30 inches of freeboard for mooring vessels.
Sign up for the Marina Dock Age newsletter.
Our newsletter delivers the latest news straight to your inbox including breaking news, our exclusive content covering the marina and boatyard industry, new products, and much more.
On the north side, the marina will remove its current fixed dock and replace it with a single-loaded floating dock as well. Bellingham Marine will begin the work on this section of the marina in November 2020, designing, building and installing the docks to accommodate 12 new slips ranging from 60 feet to 80 feet. Bellingham Marine anticipates a project completion date of January 2021 for this north dock phase.