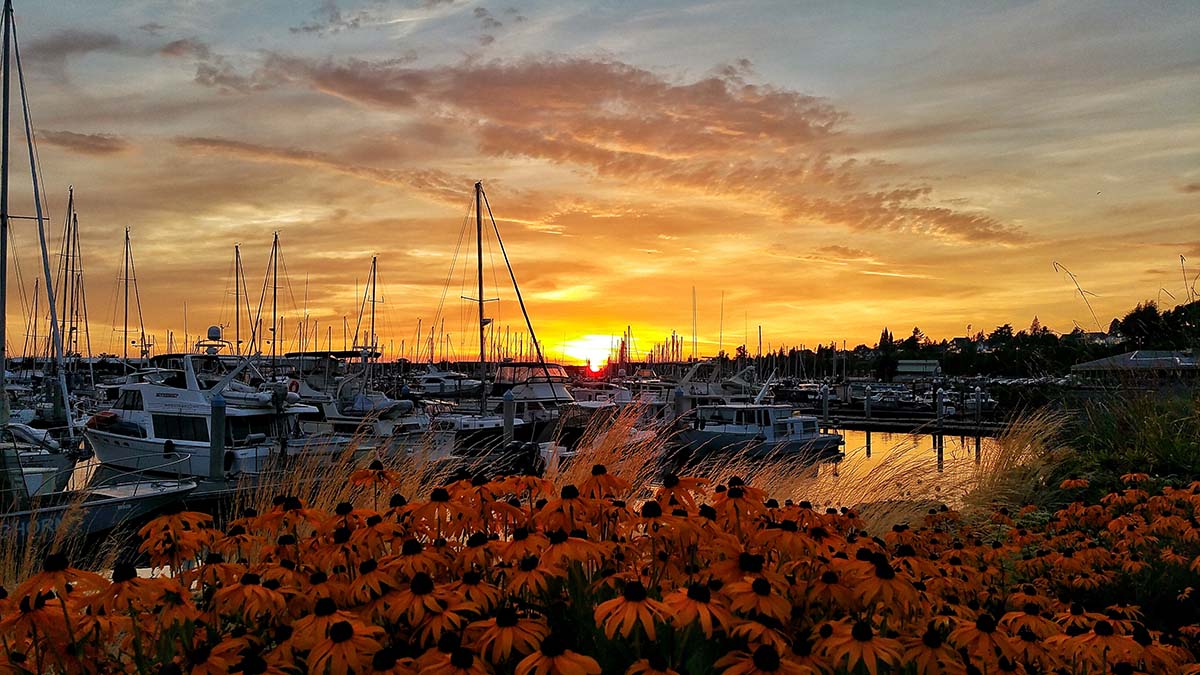 Repair and Rejuvenate Before Putting Your Marina on the Market
Published on July 1, 2022
Planning to sell a marina should begin at least a year, if not years before it goes on the market. A marina is a multi-faceted business encompassing storage, service, hospitality, and even more, and each component should be showcased in the best light to potential buyers.
Dan Grovatt, managing director of Colliers Leisure Property Advisors, said his advice to a seller would be to think about all aspects of the sale about five years prior to when a final sale is anticipated. "It's very valuable to have a plan in place that can translate to value at the time of the sale. If you sell quickly, decisions just become much harder. Our sellers are most satisfied when we've partnered with them for years and they're confident in the timing," he said.
Appearances Count
First appearances are important. This is true whether the marina is storage only or also offers service. Customers expect landscaped grounds devoid of old paint cans, discarded tarps, and derelict boats. If there are areas that have been neglected, like that spot behind the shed or far corner of the shore, clean them up. If landscaping isn't something on-site staff are skilled at or have time for, hire a professional.
Beyond the grounds, look at the docks and begin addressing deferred maintenance. Loose boards, cracked concrete, and algae-covered ladders can be telltale signs to a buyer that the marina will require work and the little signs could signify bigger problems are hidden. "Things that hurt you in a sale are glaring issues like a seawall that needs to be rebuilt. If you have a long time horizon, doing upgrades slowly over time is going to help on the sale. It will also help with revenue if you make improvements that boaters acknowledge and are then willing to pay more. We try to figure out the ROI and whether the project is worth the investment," Grovatt said.
Sign up for the Marina Dock Age newsletter.
Our newsletter delivers the latest news straight to your inbox including breaking news, our exclusive content covering the marina and boatyard industry, new products, and much more.
Moving away from aesthetics, of critical importance is the electrical system. Work with an electrician to make sure it is up to code. Similarly, facilities need to show that they are environmentally compliant. There are a host of environmental rules that must be followed to protect fragile waterfront areas and the water itself. Check with state or national Clean Marina programs to make sure you are in compliance and implementing best management practices.
Where else does it pay to spend now to reap rewards when selling a marina? While expanding the footprint of a marina or even reconfiguring docks to allow for larger vessels seems to get more challenging every year, there are properties where permits for such plans are still possible. Investigate the possibilities. Selling a marina that has in place permits for any type of expansion or improvement can add value and accompanying interest from buyers. Permits cost money and time, but having them in hand can pay off.
"It's always more interesting if you have the permit in place but just showing the ability to expand adds value. To the extent you can prove the possibility through a credible business plan or show it's permitted, potential expansions add value," Grovatt said. He gave an example of the sale of Keystone Harbor. The marina was permitted for nearly 450 slips and had only built about 250. Grovatt's team presented the property to the market as what it could be once fully built. He said that knowing how to present such an option effectively is a skill set that brokers bring to the table. "We got several million over appraised value largely because of the shown expansion," he said.
Renovations can be tackled by the owner ahead of a sale to ensure that increased value, but there is a red line as to the magnitude of what needs to be addressed and if improvements can line up with the timeline. Grovatt said his group sold a property in Baltimore that needed a new dock system that would have cost about $20 million to do. The owner did not plan to stay with the property long enough to recoup that cost. "It made sense for them to put it on the market and show what the improved property would look like and go to market that way. If a portion of a project can be done in six months and the cost isn't too significant and you have a five-year timeline, it's probably worth doing. You can make up the cost. If that's not the case, selling as is can work," he said.
Added Amenities
Expanding a marina through infrastructure changes is just one type of expansion. Marinas that have steady income streams coming in from more than just slip fees are appealing. Look at what can be added to the business now to increase income and help pay for any nee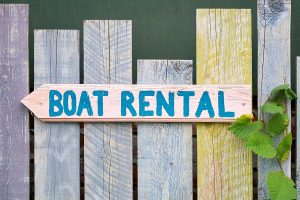 ded improvements or repairs.
Boat rentals or boat clubs in high-volume tourist areas can be lucrative. Just adding something as simple as five rental boats could add a lot of revenue at a minimal investment. Similarly, if dry storage is part of the operations and is filling up, it might make sense to transform some wet slips into lift slips which can increase the rent at a fairly minimal cost. "If you're confident that a new service would allow you to increase revenue, then it makes sense. The goal is to make each slip the most valuable it can be," Grovatt said. "It's part of a broker's job to do an audit when exploring a property and then help owners to see the possibilities."
Any new profit centers that boost the bottom line and show steady income potential will attract buyers, however, Grovatt said that overall buyers are looking for properties that are driving their revenue from the storage business. If an amenity helps drive the storage business, such as a great restaurant that attracts boaters, or a brokerage that brings in new tenants, it will be of interest.
"You need to ask yourself how adding ancillary revenue streams benefit your storage right now. If it drives customers to your business and maybe even justifies rate increases, it will be of interest," Grovatt said. He cited a case where a marina has a brokerage that sells high-end boats which in turn attracts more high-end customers to the marina to lease slips. If that translates to higher slip rates, it complements the storage and will be appealing.
There are buyers who look to redevelop because they don't want to pay the value for a fully stabilized property, but for a seller to get top dollar, they may need to be willing to hold on for several years to maximize cash flow. A buyer will pay a cap rate based on cash flow. If work can't be completed on an owner's preferred timeline, he will need to accept that the final sale price will reflect only the perceived value of the property's potential. That's why it is important to look at all options and make changes early in the planning stages of selling. A few seasons of fully occupied storage racks, a booming rental business, and happy customers will help convince buyers that a marina is a good investment.