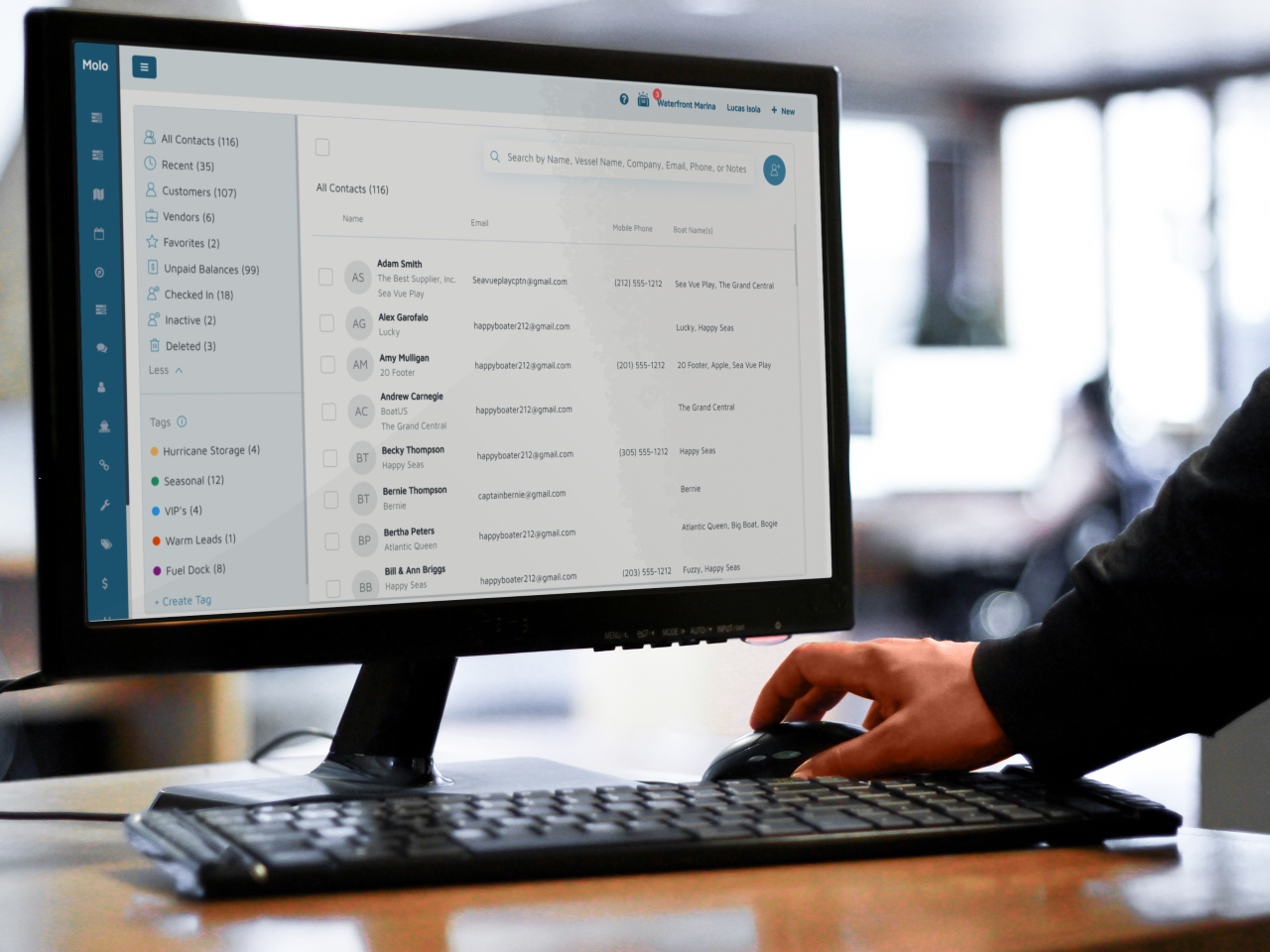 Reservation Systems Streamline Redundant Marina Tasks
Published on January 17, 2022
Matthew Newton takes advantage of the slower winter period at Whittaker Pointe Marina in Oriental, North Carolina to get organized and prepare for the upcoming busy boating season. Newton takes slip reservations by entering information he receives by phone, person or by email onto a paper form he keeps on a clipboard. He assesses dock availability by looking at the erasable map of the marina in his office, which is a short walk from the docks.
But Newton learned to use Molo, a marina management platform, for the first time as service manager for Sail Craft Service, a nearby full-service boatyard. He will soon begin to use the reservation system at Whittaker Pointe.
For those who are still taking reservations and performing other administrative tasks manually or are working on platforms that aren't delivering the services needed to improve efficiency, there are many options on the market. With the advent of technology and the streamlining of marinas' repetitive administrative tasks, marina owners, operators, and staff can turn their attention and newly acquired free time toward their customers and their ever-changing needs. "Their passion is not to be in front of a computer," Molo co-founder Rocko Stojiljkovic said of marina operators. "Their passion is to take care of their customers and provide great experiences and great hospitality to their boaters."
Increasing Efficiency
Molo began its business in earnest in 2015, after previous experience in boating and in creating technology to streamline operations. In August 2021, Molo was acquired by Storable, a software provider for the self-storage industry.
Sign up for the Marina Dock Age newsletter.
Our newsletter delivers the latest news straight to your inbox including breaking news, our exclusive content covering the marina and boatyard industry, new products, and much more.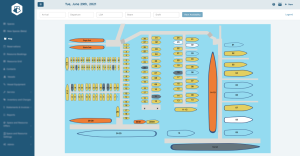 The platform provides functionality for a variety of marina operations including slip reservations, online slip contracts, invoicing and accounting, parts and sales inventory, point of sale, and repair, refit, and service. It is accessible through a web browser or iPad and pricing is based on marina size. There are no contracts and marinas have access to free support.
By utilizing Molo, marina owners and operators can make new reservations for both wet slips and dry storage in just a few clicks, eliminating the need for paper and checks. They can store an unlimited number of rates and terms for each type of reservation, including special or seasonal rates. Marina staff can easily send slip terms and contracts via email.
In addition, Molo has credit card processing and bank account payments built into the platform, making timely invoice collection easier. The platform easily tracks invoices and payments and provides inventory tracking and cashflow management.
Newton is currently working with Molo to create a custom system for his reservation needs. He is providing information such as the architectural drawing of the marina and some administrative forms. Molo, in turn, will build a tailored system for Whittaker Pointe to use.
Newton looks forward to being able to see, for instance, a color-coded map that shows what slips will be available at the end of the month. He's eager to be able to access reports that will show who needs to renew their lease and who needs to be invoiced at a particular time.
He currently uses an app that routes incoming calls to his cell phone, but it doesn't work as intended and he often loses calls. And he does not have a contact list of current, potential, and past slip holders in the phone; he would need to enter each contact himself. He hopes this will be rectified by having a system where he can identify and contact various subgroups of slip holders at once.
Eliminating Potential Problems
Marina Master is a family-owned business in operation for nearly 30 years. It provides cloud-based software solutions to marinas worldwide. The company expanded its business to include the U.S. in 2017.
Ocean Havens LLC, a group of marinas in the Boston area, was Marina Master's first U.S. customer.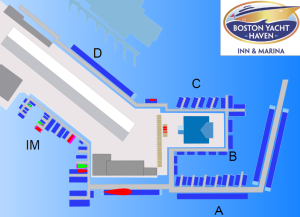 Kevin Lussier, regional manager of Ocean Havens Distinct Waterfront Properties, said they looked to Marina Master after previous systems they used had problems such as losing reservations. He said transient boaters are a large percentage of their traffic — their facility in Provincetown, for instance, can have up to 60 transients a day — so they needed a robust system.
Once the system is set up, it's easy to use and automatically calculates valuable information such as reservations, electricity and water usage, and a host of other items that impact marina management.
Irena Cadez, co-CEO of Marina Master, said their software enables an interactive graphical reservation map as well as a user-friendly overview of occupancy for past, present, and future. The color-coded map can provide details such as arrival, departure, availability, return times, and even boater's financial or debt information for each slip. There is also a map of departures and arrivals, like the flight schedule posted at the airport, so marina staff can view slip availability in real-time.
"We can customize the map based on the marina's requirements. The software solution offers many different views and ways of managing reservations and improves marina staff productivity and the boater's experience," she added.
Since Ocean Havens operates several facilities, another selling point is that Marina Master allows boaters' information to be shared between facilities, making it easier for slipholders so they don't have to resubmit the information.
Ease of use is another huge selling point. "It's not about me. It's about our team. You're [often] hiring people who have never worked in a marina before and they pick it up quickly, as well," Lussier explained.
Customer Focus Key to Success
There are several marina reservation platforms on the market, each offering their own special features and attractions. Both Molo and Marina Master are continuously improving their systems to make the platforms easier to use and more streamlined. "We push out updates to the system multiple times a month, whether it's just changing the color of a small thing or moving a button to be more intuitive or completely refactoring a certain function within Molo," Rocko said.
Cadez said they encourage feedback from the marinas they work with so they can continue to create custom-tailored solutions for facility management. "We are open for new challenges worldwide," she said. "And we will constantly follow the latest technology trends in the ever-changing marina environment."