Safe Boating Campaign Events Announced
Published on May 7, 2018
The National Safe Boating Council and boating safety advocates worldwide are kicking off the annual Safe Boating Campaign May 18 with the majority of events running through Memorial weekend. The goal of the Safe Boating Campaign is to educate boaters on responsible boating and the importance of wearing a life jacket.
Upcoming Safe Boating Campaign events and activities include:
May 18: Wear Your Life Jacket to Work Day – Boaters are encouraged to wear their life jacket to work, snap a picture and share on social media with the hashtags #lifejacket2work and #safeboating.
May 19 to 25: National Safe Boating Week – Boating safety advocates are encouraged to plan an event in their community, and share #safeboatingweek and #safeboating information on social media using campaign resources.
Sign up for the Marina Dock Age newsletter.
Our newsletter delivers the latest news straight to your inbox including breaking news, our exclusive content covering the marina and boatyard industry, new products, and much more.
May 19, June 9, July 7, August 11: Ready, Set, Wear It events – Boating safety advocates can find resources to plan a #RSWI2018 event in their local community at www.safeboatingcampaign.com.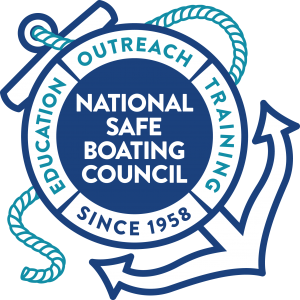 The Safe Boating Campaign will have a presence at community events throughout the summer, such as The Honor Connor 5K and Smile Mile in North Richland Hills, Texas, on May 26 and Rock the River in Fredericksburg, Virginia, on June 2.
The Safe Boating Campaign is produced under a grant from the Sports Fish Restoration and Boating Trust Fund and administered by the U.S. Coast Guard.