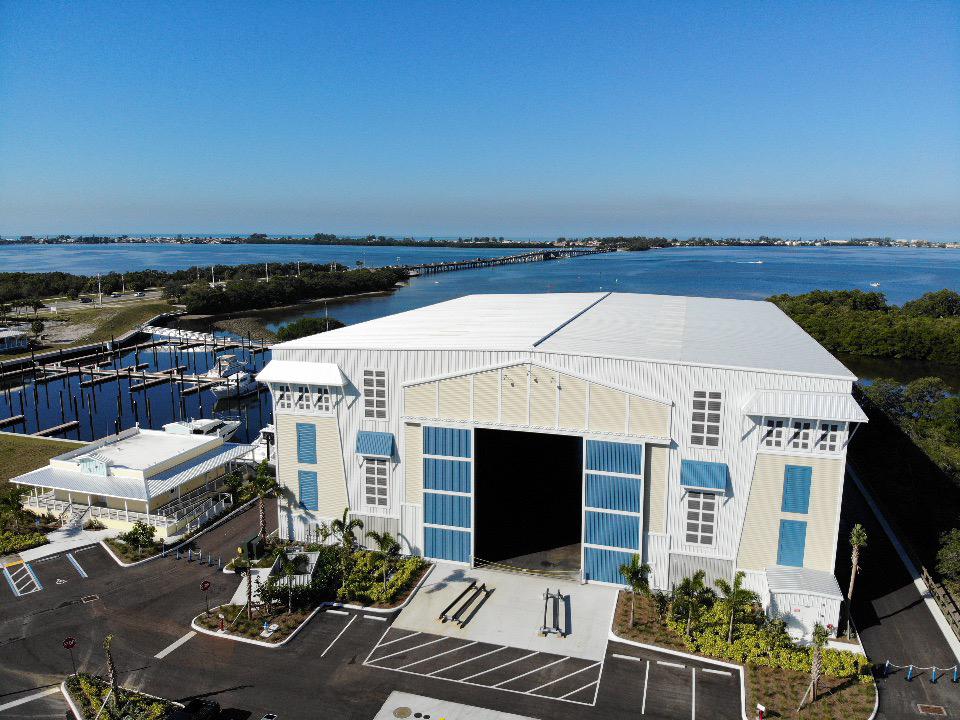 Safe Harbor Purchases New Florida Facility
Published on April 15, 2019
A particular harbor on Florida's west coast features a brand-new marina offering boaters a place to dock and relax awhile, Jimmy Buffet style.
In March, Safe Harbor Marinas purchased the marina at One Particular Harbour Margaritaville, a new planned community developed by Minto Communities and named for Buffet's song that about a harbor that provides "a magic kind of medicine that no doctor could prescribe."
The deep-water marina, located across from Anna Maria Island in Bradenton, was completed in the fall of 2018. The One Particular Harbour community features waterfront residences, a beach club, sky bar, yoga lawn and splash pad. The next phase of construction will include a 123-room Compass hotel by Margaritaville Hotel & Resorts and a Floridays Restaurant and Grill. The marina will be used by residents in the community and the surrounding area, as well as hotel and resort guests.
"This is a high-quality asset in a great boating community with a growing demand for boat storage," said Matt Putnam, managing director for Colliers International Leisure Property Advisors in Tampa.
Sign up for the Marina Dock Age newsletter.
Our newsletter delivers the latest news straight to your inbox including breaking news, our exclusive content covering the marina and boatyard industry, new products, and much more.
Putnam said selling the marina was a unique assignment. "Being one of the only new-build marinas in Florida and taking it to the market before it had any operating history or cash flow," he said.
Colliers exclusively listed the marina, built a pro forma business plan and developed a 60-day marketing campaign with a call for offers. "Since it is in such a highly desirable area with significant growth expectations, we had considerable interest in the marina," Putnam said.
The sale closed on March 25. Safe Harbor Marinas, is based in Dallas, Texas.
Safe Harbor renamed the marina Pier 77. The property includes 55 wet slips, 128 storage racks, a floating boat dock and an enclosed boat storage facility that can fit boats up to 42 feet long.
"We are thrilled to add Pier 77 to our network of marinas," said Jason Hogg, senior vice president of Safe Harbor Marinas. "It's a rarity to have the opportunity to acquire a brand-new facility in this industry, and Pier 77, with the adjacent hotel and restaurant to come, will be a tremendous complement to our family of marinas and all of our Safe Harbor members."
Putnam said there was a wet slip marina on the property a long time ago, but by the time construction started on the new facility, that marina no longer existed.
"A new marina in this market helps to fill the demand for the storage of larger boats that is limited by the age of other facilities in the market," Putnam said. "Safe Harbor has a long-term outlook in the marina space and will be a great steward of the marina and the community moving forward."