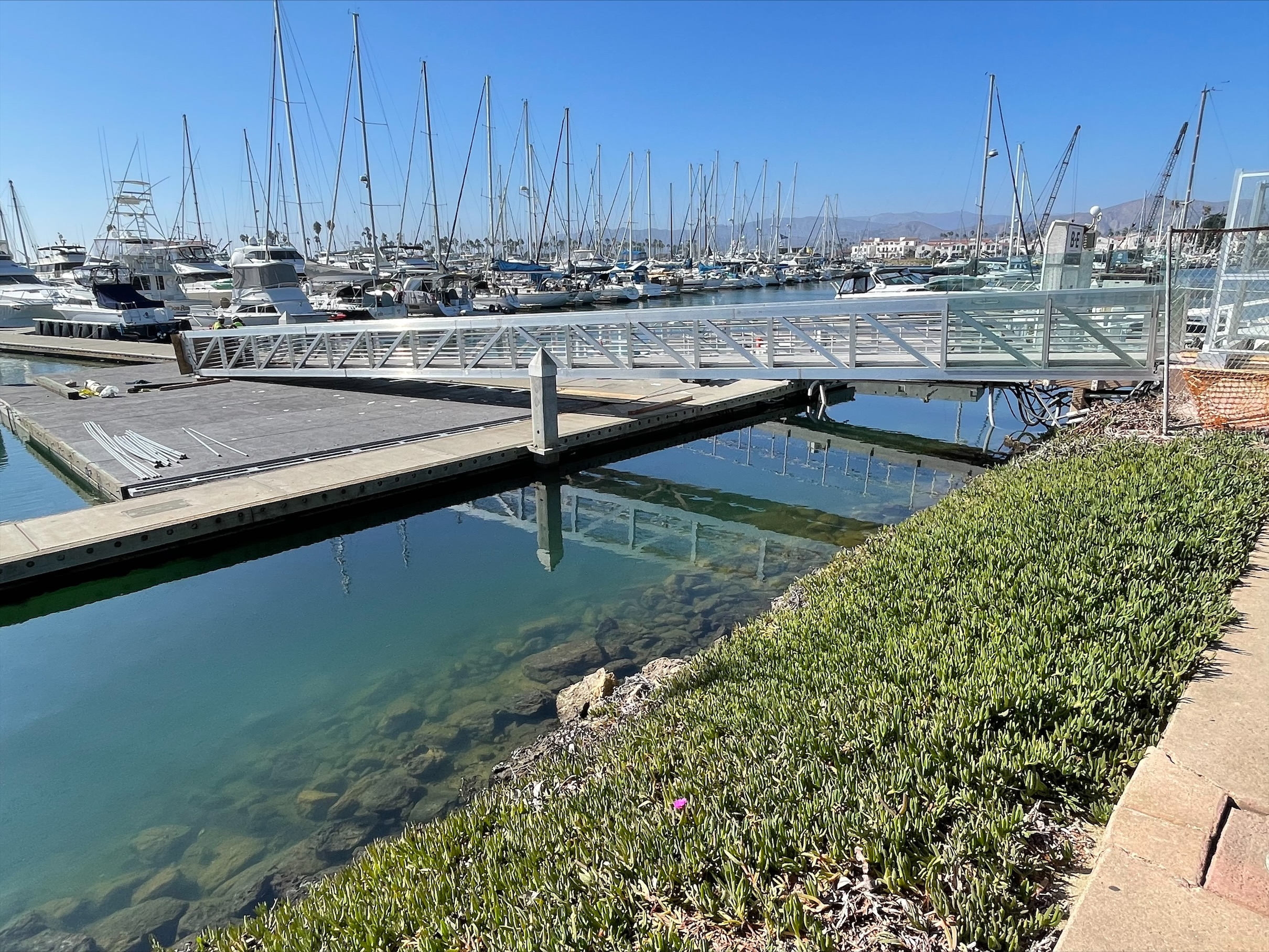 Safe Harbor Ventura Isle Marina Renovation Underway
Published on January 17, 2022
Safe Harbor Ventura Isle Marina in California is nearing completion of a project to replace several concrete floating docks dating back to the 1970s with new docks from Bellingham Marine.
The project includes the reconfiguration of the marina to accommodate the demand for slips for larger boats. Bellingham Marine removed five docks, designed primarily for boats 36 feet and under, and replaced them with four new floating concrete docks that will include more slips for boats 40 to 50 feet long. The new docks represent about 40% of the marina's total capacity.
Bellingham Marine also installed an 80-foot ADA-access gangway, and routed power and utility services through it. Other improvements at the site include new security gates (sliding tempered glass doors at the main entrance and swing doors at secondary gates). A new matchcast, post-tensioned floating platform, which will be used as a gathering area at the marina, features a stamped, colored concrete surface.
The work on the docks at Ventura Isle Marina began in April 2021 and should be completed by the end of February 2022.
Sign up for the Marina Dock Age newsletter.
Our newsletter delivers the latest news straight to your inbox including breaking news, our exclusive content covering the marina and boatyard industry, new products, and much more.