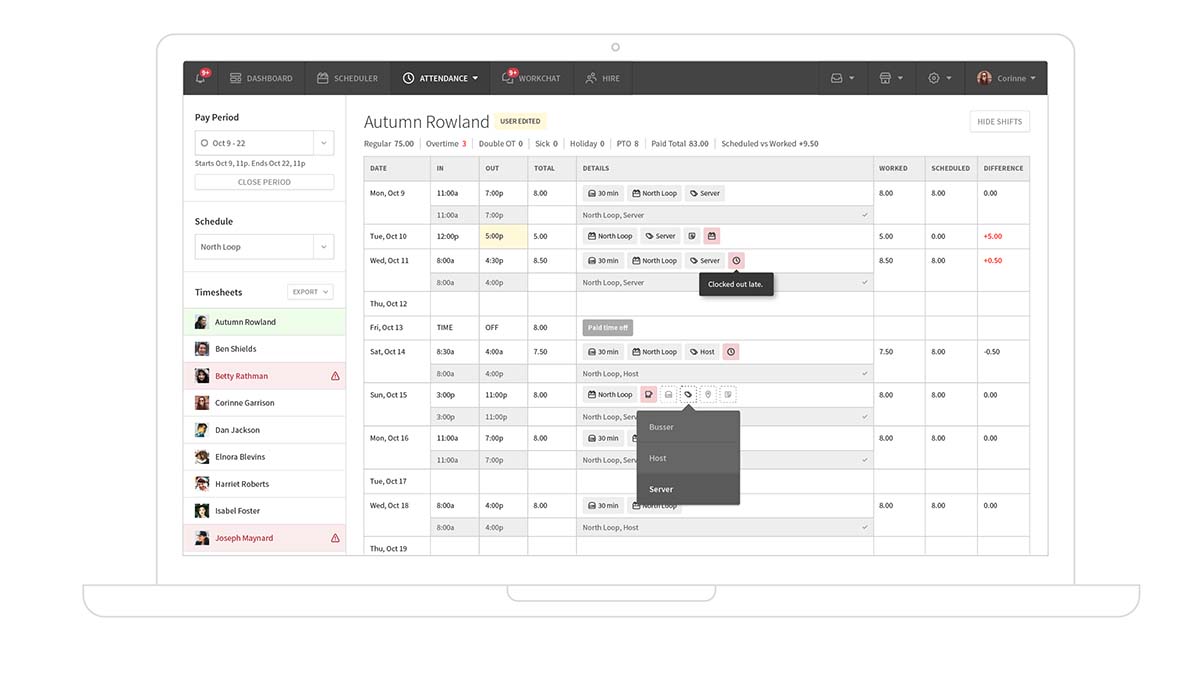 Scheduling and Communicating with Staff Just Got Easier
Published on November 13, 2022
Marina owners and operators know first-hand how tedious it is to manage staff. With a team usually comprised of a mixture of full-time staff and part-time seasonal employees, juggling varying schedules and shifts takes precision and patience in order to get through a busy boating season. Even during those peak seasonal days, a cashier will need a last minute Saturday off to attend a family function. Or the dock hand can't work the following Friday, but doesn't want to lose the hours so he would like to switch a shift with someone else. Then there are those employees who are notoriously late for their shifts, causing the employees waiting for them to become irritated.
Juggling work and life schedules are not new issues. However, there are solutions that can help arrange the schedules of shift-based workers, freeing up the time managers have spent creating and revising schedules and time employees spend getting and trying to adjust their schedules.
Creating a Productive Environment
When I Work is a shift-based workforce management software that is used in 200,000 workplaces worldwide, including many U.S. marinas and boatyards. The employee scheduling software allows managers to create a work schedule and share it with the team in minutes. It makes employee time tracking easier by integrating the schedule with the time clock with GPS, thereby reducing labor costs. It also allows for team messaging, allowing managers to connect with staff members across any shift or department.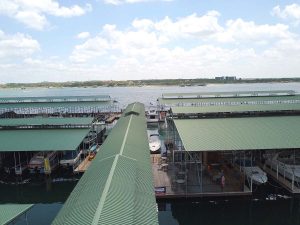 Charlotte Jacunski, general manager of Northshore Marina in Jonestown, Texas, said she started exploring options that would allow her to streamline her payroll process in 2018. The Excel document being texted to marina staff was no longer an effective scheduling method.
Sign up for the Marina Dock Age newsletter.
Our newsletter delivers the latest news straight to your inbox including breaking news, our exclusive content covering the marina and boatyard industry, new products, and much more.
"I was having a lot of issues with time off requests being put in on time and scheduling people during PTO (paid time off)," she recalled. "Our payroll at this time also went in house and we needed a better way to track hours across multiple marinas."
Northshore Marina is located on Lake Travis in Jonestown and includes 328 wet slips covering over a mile of dock space. The ship's store has about 15 employees in the summer season and up to three in the winter season. The staff works an average of 35 hours each week during peak season. Jacunski said communicating with staff has become much easier, especially when team members are often spread out across the facility.
A Variety of Useful Functions
When I Work has worked very well for the marina, streamlining employee clock in/out processes and scheduling changes. "My favorite function in When I Work is the clock in and clock out functions with the option to take lunch within a specific location," she said.
Jacunski also pointed to the geomap feature in the app, which has been useful in making sure that staff is clocking in from the store rather than from their car in the parking lot. "I also really like the time off request feature because it automatically blocks that time off for an employee after a request has been approved. The customizable shift templates also make creating the schedule easy," she added.
Since all Northshore Marina staff have cell phones, they're able to clock in and out easily. They can also swap shifts with manager's approval or drop a shift for someone else to pick up. "It's convenient and priced right for how much easier it made things for us," Jacunski said.