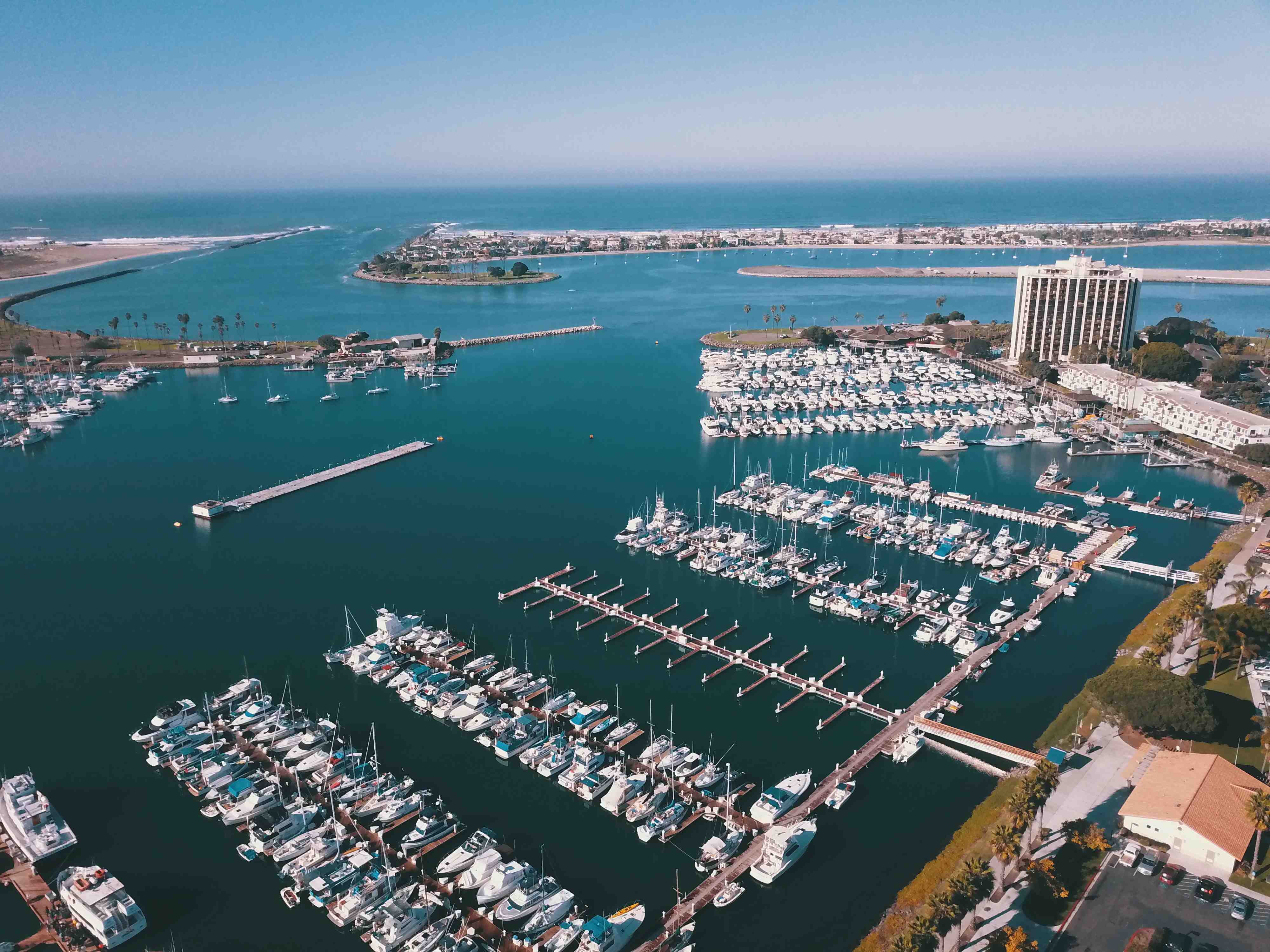 Seaforth Marina in California Makes Upgrades
Published on February 14, 2019
Seaforth Marina, one of the longest-operating marinas in San Diego's Mission Bay, has just completed a project to replace several docks.
The marina was built in the early 1960s with timber docks, which were re-decked about a decade ago. However, when it was time for the marina operators to renew their lease with the City of San Diego, the city asked for some renovations.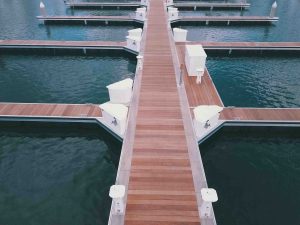 Bluewater Marine and Dock Specialties built and installed the new aluminum floating docks. "We replaced the entire main walk and three of the five docks that come off of it," said Tony Reese, general manager, western continental U.S. division. The main walk is 561-feet long by eight-feet wide. The three new docks, which are 175-feet long, have 35-foot-long fingers that will accommodate a total of 72 boats.
The three-foot-wide fingers are a foot narrower than the timber fingers they replaced. "The aluminum docks are more stable than the timber ones were, and they can fit wider boats in the slips now," Reese said.
The new slips have standalone power pedestals with lights and automatic readers for electricity usage. The marina upgraded electric systems (30 and 50 amp) and added new water service and new fire suppression systems. "The system that Bluewater put in is incredible; the power and water on the main docks runs right down the center so we have easy access to them with panels that we can just pick up and remove," John Rue, Seaforth Marina's manager, said. "Each unit has its own shutoff, so if we have a water problem, we can shut off one individual boat instead of the whole dock."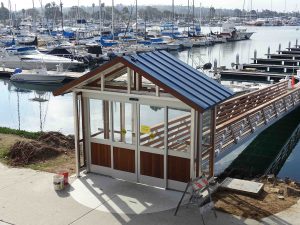 The removal of the existing docks and the installation and hookup of the new ones took only about a week. "The city gave us a staging area right across the bay from the marina, where we could launch our docks," Reese said. After removing the fingers from the old timber docks and then the docks themselves, Bluewater was able to slide the old main walkway out of the way and bring in the new main dock in 40-foot sections. That installation was completed in one day. It took only three days to install the three new side docks and the fingers.
The new aluminum floating docks feature Ipe decking. That wood is also used for the main dock's automated entry gatehouse, which Bluewater also built. "There's Ipe hardwood in the doors and on the nine-inch wide handrails that go down the gangway," Reese said.
G & C Marine Services of Norwalk, Connecticut, was the contractor for the dock renovations, which began in September and were completed in December.