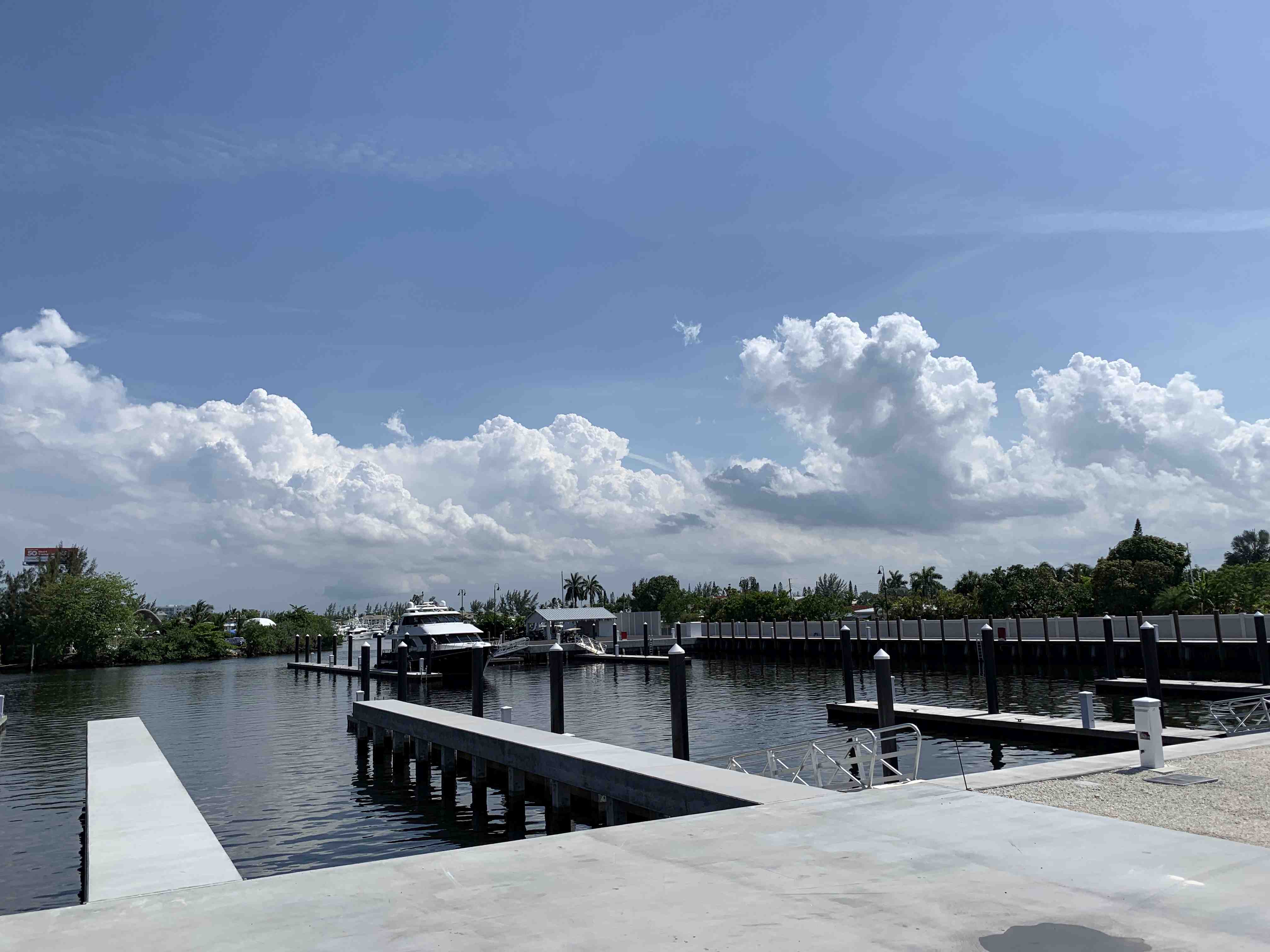 Service Slips Available at Port 32 Fort Lauderdale
Published on June 28, 2019
Port 32 Fort Lauderdale, located just west of I-95 on the north side of the New River, opened 32 in-water service slips designed to accommodate boats up to 150 feet long.
The new facility was built on the site of the former Jackson Marine and Boat Yard, which had been at the location since the 1960s. "We are completely rebuilding the property over time, and all of the in-water work is now done. We demolished the old docks, removed the piles and the electric and dredged out the basin. We completely rebuilt the seawalls and docks. New electric and power pedestals were installed to better accommodate yachts visiting the facility," said Bruce Wallace, Port 32 Fort Lauderdale's operations manager.
The new in-water service facility features slips designed to accommodate the scaffolding for repairs and maintenance. "The wet slips are not for long-term storage area; Port 32 is a facility where yacht owners and captains can bring their boats when they need some refit work done, like painting and varnishing," Wallace said.
A self-service boatyard at Port 32 Fort Lauderdale should also be open by the end of the summer. "We have a 150-foot travel lift on order and the piers have been built for that. We will haul and block boats, put them on stands, and owners can hire their own vendors to come in and work in the yard," he continued.
Port 32 Fort Lauderdale eventually plans to construct a marine village of commercial vendors on the west side of its property. "We will have a large number of commercial units available for rent to vendors who want to be able to bring vessels in and have a place to work on them. We have received a lot of demand for this from local vendors," Wallace added.
The facility owners are planning other site improvements as well.
"We are seeing rapid growth in the average size of center consoles and our goal is to build a state-of-the-art drystack that will accommodate today's and tomorrow's boats," said Joe Miller, managing principal of Port 32 Fort Lauderdale. The 723-unit drystack facility will be built in phases, with the first area expected to include about 300 stack units. Demand will dictate how quickly this facility gets completely built out.
Port 32 Fort Lauderdale will also be adding a captain/crew lounge with TV, Wi-Fi, laundry and shower facilities and a grilling area.
"Fort Lauderdale is obviously the boating capital of the U.S. We saw acquisition and redevelopment of this large and strategically located site as a means to serve both the yacht market from a service viewpoint, and the expanding center console market from both a storage and service perspective," Miller said.