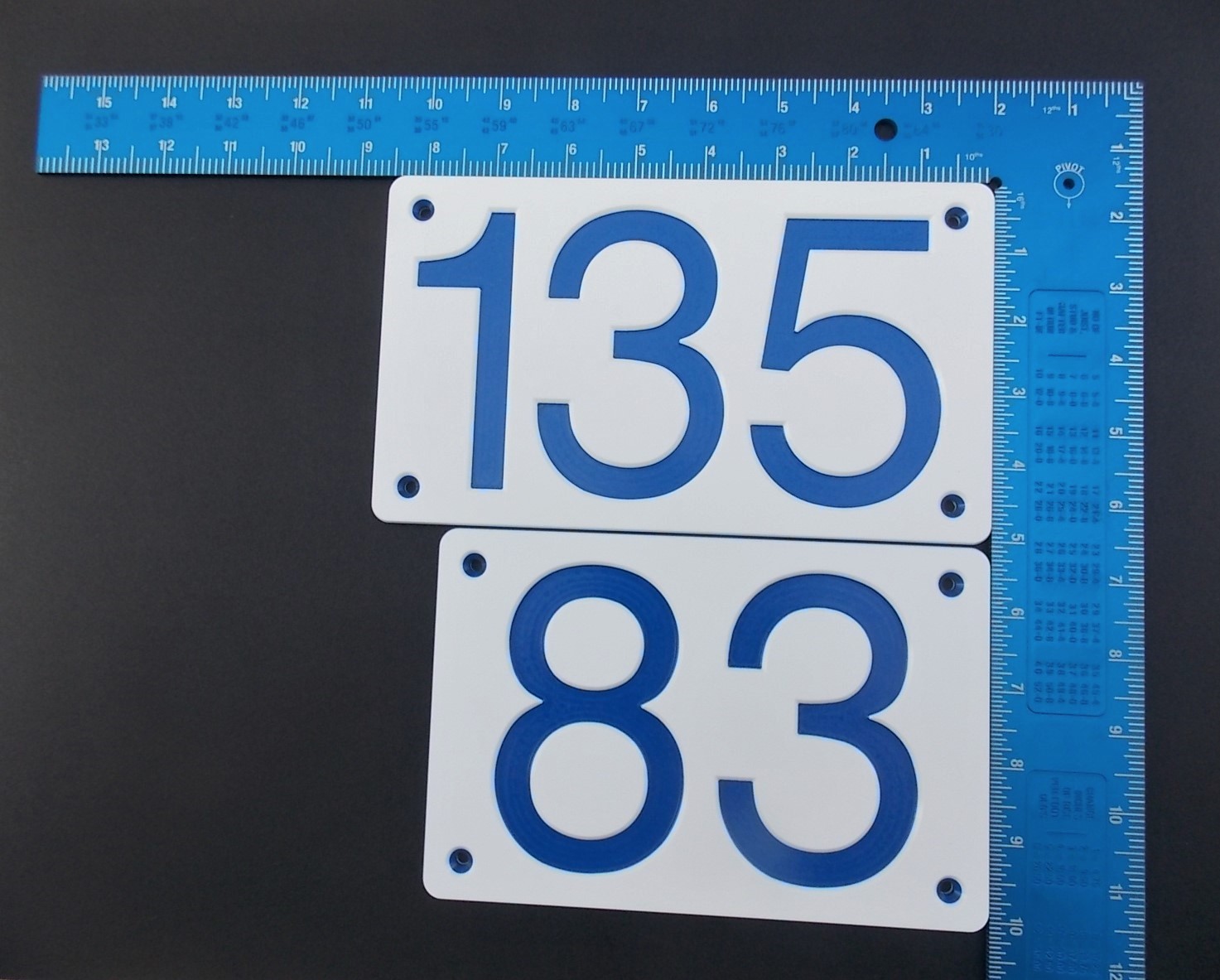 Slip/Dock Number Signs
Published on August 5, 2021
CAM manufactures slip number signs made from ColorCore by King Plastics. The carved digits, c/s holes, and eased outside edges offer a finished look. A standard size is approx. 4" x 6" with 2" numbers; and signs are ¼' thick. Custom sizes are available. Stainless steel screws (316 grade) can be shipped with your order.
Sign up for the Marina Dock Age newsletter.
Our newsletter delivers the latest news straight to your inbox including breaking news, our exclusive content covering the marina and boatyard industry, new products, and much more.