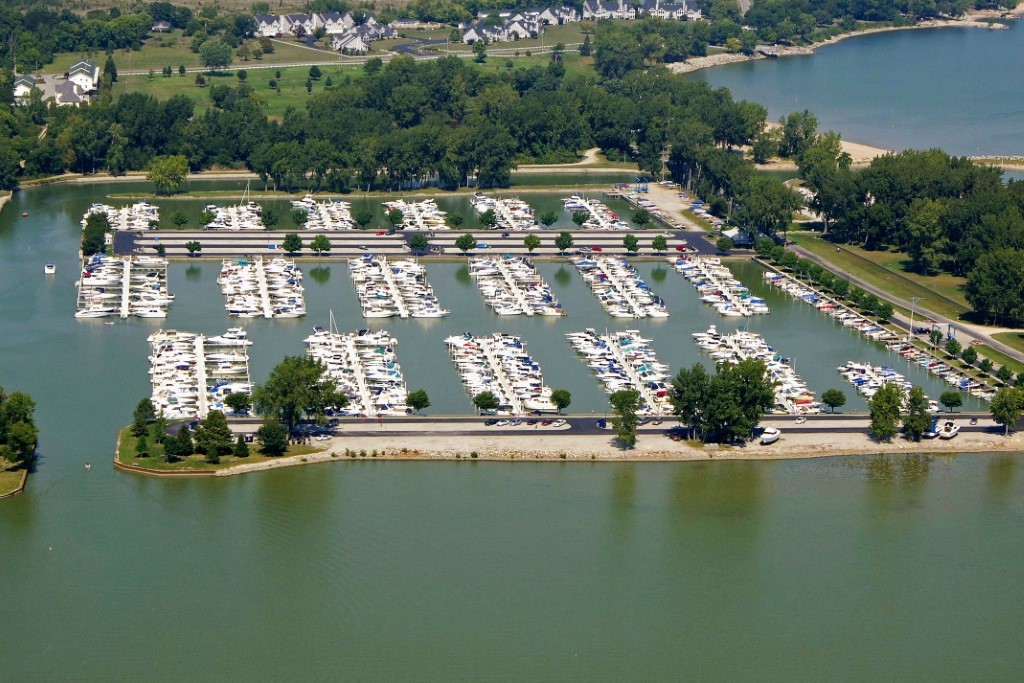 Marina Market News
Published on August 20, 2020
Southern Marinas Acquires Five Properties in 2020
Southern Marinas has acquired five marinas since the beginning of the year, bringing the growing company's portfolio total to 11 properties.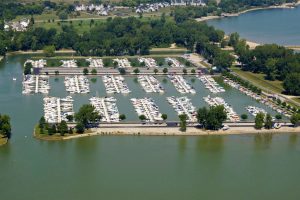 The most recent purchase was Bay Point Resort and Marina in Marblehead, Ohio, on July 8, 2020. The 227-acre resort and marina offers direct access to Lake Erie and Sandusky Bay. For more than 75 years, Bay Point has attracted members from all the major cities in Ohio, as well as the neighboring states of Pennsylvania, Indiana, Illinois and Michigan.
Since 2006, Bay Point has been owned by Bay Point Acquisition, LLC, a group led by real estate developer, John T. Murphy, who had the collective vision to dramatically transform the property into one of the finest residential beachfront marinas and resorts on Lake Erie.  "Since our expertise and primary focus was developing the project, we have been looking to transition the recreational and operational components of the project to a group whose principal focus is both marina and resort operations. We have found such a group in Southern Marinas," said Charlie Papy, manager, Bay Point Acquisition, LLC.
Sign up for the Marina Dock Age newsletter.
Our newsletter delivers the latest news straight to your inbox including breaking news, our exclusive content covering the marina and boatyard industry, new products, and much more.
The resort offers summer and winter boat storage including 660 wet slips and 145 jet docks, 175 RV sites, a beach club with a casual lakeside grill, resort pool, a ship's store and a 9-hole executive golf course. The marina was recently recognized as Ohio's first, platinum-certified, clean marina.
"We are very fortunate that Charlie Papy and his partners have selected Southern Marinas to be the new stewards of Bay Point," said Gary Rosmarin, principal with Southern Marinas. "Bay Point Resort and Marina is the perfect addition to our growing portfolio of properties that will expand our footprint into the Great Lakes market."
Southern Marinas Expanding in the Sunshine State
Earlier this year, Southern Marinas purchased four marinas in Florida, bringing its total number of Sunshine State marinas to six. Southern Marinas closed on the purchase of Fish-Tale Marina on February 20. Al and Kathy Durrett had owned the facility, which has been in business since 1958, for the last 35 years. The Durretts agreed to stay on through Florida's peak season to assist with the transition and they will also continue to lease and operate the Fish-Tale Restaurant on site.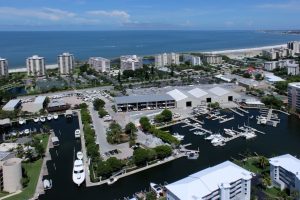 "Fish-Tale Marina is a premiere destination on Fort Myers Beach," said Barry Miller, regional manager for Southern Marinas. "Al and Kathy are an integral part of the community and have built a very successful business that offers a multitude of amenities."
The full-service marina includes 244 dry stack slips, 80 wet slips, a fuel dock, ship's store, boat tours, charter operations, service center, and restaurant. Its location within Estero Bay Aquatic Preserve offers easy access to the Gulf of Mexico.
The marina attracts a mix of local, transient and long-term customers. "Fort Myers enjoys a healthy, vibrant high season from November to July with tourists flocking in from all over the globe," said Miller. "The quieter summer allows the locals to have some fun in the sun without the crowds." The marina features a large rental fleet and boat charters that allow vacationers and locals access to the water. Many "snowbirds" call the marina home during the winter.
Southern Marinas plans to upgrade some of the marina amenities to enhance the customer experience. "The boating industry is leaning towards larger center console boats and we are currently evaluating how we can better cater to that market while still looking after the existing customer base," Miller said.
The company will also continue the environmentally-safe practices that have earned Fish-Tale recognition as a Clean & Resilient Marina. "We ensure our employees are provided with training and have developed a response team to protect our customers and the environment around us," said Miller. "These stringent procedures ensure the team is equipped to handle issues that can arise from fueling, handling wastewater, storm water and how to respond and prepare when threatened by emergencies like hurricanes."
"We are very fortunate that the Durrett family selected Southern Marinas to continue their legacy at Fish-Tale Marina," said Andrew Gendron, principal and chief investment officer with Southern Marinas.
Aqua Marine Properties
In mid-March, Southern Marinas purchased from Aqua Marine Partners the Hi-Lift Marina in Aventura, Hidden Harbour in Pompano Beach and Palm Harbor in Cape Haze.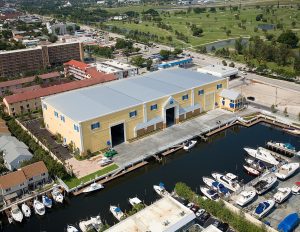 "We are excited to add these premier marinas to our rapidly growing portfolio," said Gendron. "Our overall goal is to continue to expand the Southern Marinas platform through the purchase of key locations. Our team is always on the lookout for new and exciting opportunities like this one from Aqua Marine."
The historic landmark Hi-Lift Marina is located just off the Intracoastal Waterway and offers full-service dry storage operations, a showroom of new boats, a boat club and yacht brokerage facilities.
Hidden Harbour is a full-service dry storage marina that can accommodate boats up to 43 feet and is capable of withstanding hurricane winds up to 140 miles per hour. The marina sits next to a new mixed-use community being developed by Aqua Marine Partners.
Palm Harbour is a boutique-resort style marina featuring dry stack storage for vessels up to 40 feet and wet slips accommodating boats up to 65 feet. The marina's amenities include the popular Johnny Leverock's Seafood Restaurant.