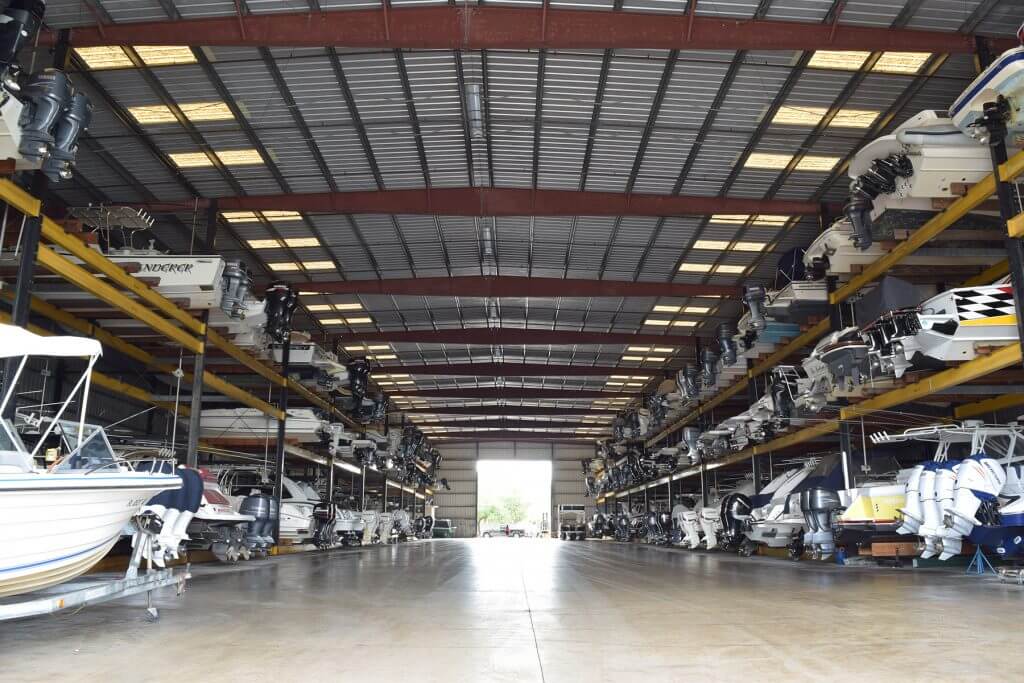 Southern Marinas Builds Its Portfolio in Florida
Published on June 17, 2019
Southern Marinas, a new company founded in 2018, doubled its portfolio in May with the purchase of Riverwatch Marina in Stuart, Florida, and Bradenton Boat Club in Cortez, Florida.
Southern Marinas also owns Choto Marina in Knoxville, Tennessee, and Dale Hollow State Park Marina in Burkesville, Kentucky. The company's leadership team has more than 75 years of combined experience and specializes in marina acquisition and management.
Chief Operating Officer Gary Rosmarin said the company's long-term goals are to "develop a platform of select marinas with geographic diversity, stable cash flow, a focus on the customer experience while delivering superior returns for stakeholders."
As the company expands its footprint, one of the goals for the initial buys was to establish a base of operations on the East and West coasts of Florida. "These two marinas fit our acquisition profile both in terms of geography as well as overall quality reputational excellence and rate growth potential," said Andrew Gendron, chief investment officer.
Sign up for the Marina Dock Age newsletter.
Our newsletter delivers the latest news straight to your inbox including breaking news, our exclusive content covering the marina and boatyard industry, new products, and much more.
The marinas have good reputations in their respective markets, which fits with Southern Marinas' philosophy to "extend a warm welcome and gracious Southern hospitality across all touchpoints of the customer experience."
Both locations provide easy access to deep water and offer a number of options from wet slips, dry storage, 24/7 lift slips, and comprehensive service departments providing repairs, overhauls and detailing. "That is a huge plus for the members," Gendron said.
Riverwatch Marina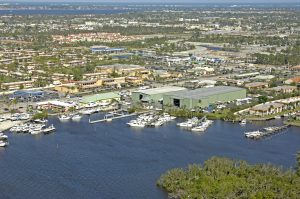 The Riverwatch Marina sale closed on May 15. A private local investor owned the marina for the past 15 years. "During that time, the marina has enhanced its reputation and has become a fixture within Stuart's active boating community," Gendron said.
The marina includes 368 dry and wet slips with nine boat lifts, a fuel dock with gas and diesel, and boat brokerage. The Stuart Boat Club operates a boat club at the marina.
Gendron said Southern Marinas plans to add more lift slips and refresh and modernize the reception and office space.
Bradenton Boat Club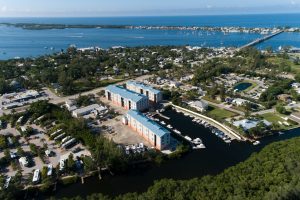 The Bradenton Boat Club sits on 4.65 acres on one of the main thoroughfares to Longboat Key and Anna Maria Island, with the Gulf of Mexico just a quick boat ride away. The marina was built in 2008 and features three drystack buildings with a total of 344 slips (279 inside racks, 10 wet slips, 55 outside racks). The dry storage, which was added in 2018, accommodate boats up to 36 feet. Other recent upgrades include a new forklift, ten 16,000-pound boatlifts, a 4,000-gallon fuel tank and dispenser system, and a new fire suppression system.
Marina amenities include a fuel dock with ethanol-free fuel, WiFi and shorepower, and boat brokerage. The marina also offers a valet boating program for members. Customers can call an hour prior to their arrival, and the marina team will have their boat fueled, in the water and ready to go. At the end of the day, the staff will flush the engine, rinse the boat and return it to storage.
The sale to Southern Marina closed on May 31. Gendron said the company will make upgrades to the common areas including the showers and restrooms, reception and office, and add concessions.
Colliers International represented the buyer and seller in the Bradenton Boat Club transaction. Following a 45-day marketing process, it received seven offers.
"Marinas continue to be highly sought-after investments because of the high yields they produce," said Dan Grovatt, director of Colliers' Leisure Property Advisors, based in Tampa. "Bradenton Boat Club produces significant storage revenues due to its size and location."
Grovatt said storage-centric facilities, such as Bradenton, are currently garnering the most attention in the marina market due to the stability of the revenue stream. "Regardless of weather conditions and boat usage, storage revenue remains very predictable," he said.
Being in an area that has seen significant growth in the past few years also made the Bradenton property attractive to prospective buyers. Grovatt lived in the area before moving to Tampa and describes it as one of the most desirable areas to live in Florida. "There are world-class beaches, boating and an incredible culture that allows for the live-work-play environment that families are really looking for when moving."
He noted that is a trend playing out across the country, including several cities in Florida and Texas, which have recently led the country in growth, beating out historical leaders such as New York and California. "Within the high-growth states you are seeing certain areas win out," Grovatt said. "Areas where culture and livability collide are really benefitting the most from these migrations. Tampa, Bradenton-Sarasota, and Austin, Texas, are good examples of this."