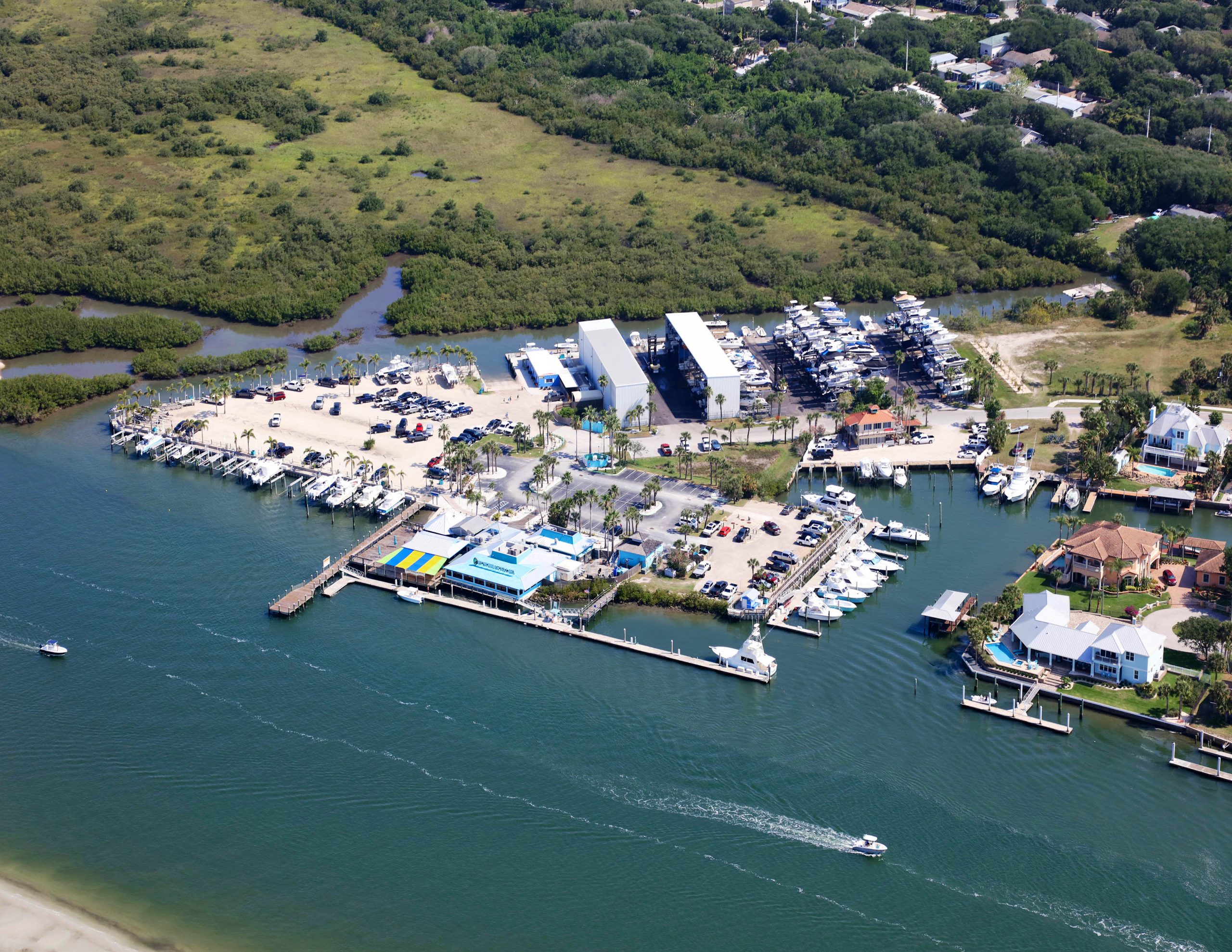 Southern Marinas Purchases Ponce Inlet, Florida Property
Published on November 12, 2020
Southern Marinas closed on its sixth acquisition this year on September 24. The newest addition, Inlet Harbor Marina in Ponce Inlet, Florida, brings the growing company's portfolio to 12 properties.
Strategically located just a few minutes from Ponce Inlet along Florida's Intracoastal Waterway, Inlet Harbor is a full-service marina that caters to savvy transient boaters as well as boaters seeking year-round storage. The marina is located on 10 acres and includes 282 dry racks, 30 wet slips, a high-speed fuel dock, boaters' lounge, shower rooms and a laundry facility. The property is also home to Off the Hook Grill, owned by one of the area's well-known restauranteurs, Mike Schaler.
Inlet Harbor has been recognized as a Florida Clean Marina and Boatyard and has set the standard for protecting marine resources.
"We are fortunate to acquire such a wonderful asset in this vibrant boating community," said Andrew Gendron, principal and chief investment officer with Southern Marinas. "Inlet harbor is the perfect addition to Southern's rapidly growing portfolio of premier marinas, and we look forward to further enhancing the customer experience at this location." Founded in 2018, Southern Marinas Holdings LLC is a partnership between a New York-based private investment firm and Southern Marinas.
Sign up for the Marina Dock Age newsletter.
Our newsletter delivers the latest news straight to your inbox including breaking news, our exclusive content covering the marina and boatyard industry, new products, and much more.
Inlet Harbor went on the market shortly after the COVID-related lockdowns in Florida began this spring. "Due to this, we relied on our marketing presentation and drone photography to provide buying groups with a full understanding of the site, so we could limit on-site tours," said Dan Grovatt, director of Colliers International's Leisure Property Advisors, which represented the buyer and seller in the transaction.
The property was marketed for just over a month and received strong interest from a wide range of buyers including national and regional industry companies, investment groups looking to enter the marina space, and private individuals. The sellers received six competitive offers.
Grovatt describes Inlet Harbor as a high-quality marina facility well-positioned for growth in the coming years. "The Ponce Inlet location sets the property apart within the sub-market and provides substantial drive-by boating traffic," he said. "In addition, the Off the Hook restaurant is a very popular waterfront dining location. The customers of the facility have the benefit of keeping their boat at a local boating destination that also provides the quickest access to the water."
Florida was a COVID-19 hotspot during the summer, and tourist destinations such as Disney World and Universal Orlando were closed during the early part of the traditional summer vacation period. However, boating remained a popular and safe activity for residents and visitors.
"Inlet Harbor reported a very strong summer season, which continues to confirm this same trend that we are seeing across the industry," said Matt Putnam, managing director for Leisure Property Advisors. "Amid the global pandemic, marinas have continued to show their strength as an investment vehicle."
Grovatt said his firm has continued to see marina market activity in Florida and other locations across the country. "With boating activity actually increasing during the pandemic, it has created increased interest in the space from investment groups that might typically invest in the more commercial real estate asset types."
He noted that financing has been a little more challenging due to the market disruption caused by the pandemic. "However, we have been able to find ways to overcome those challenges to move deals forward."