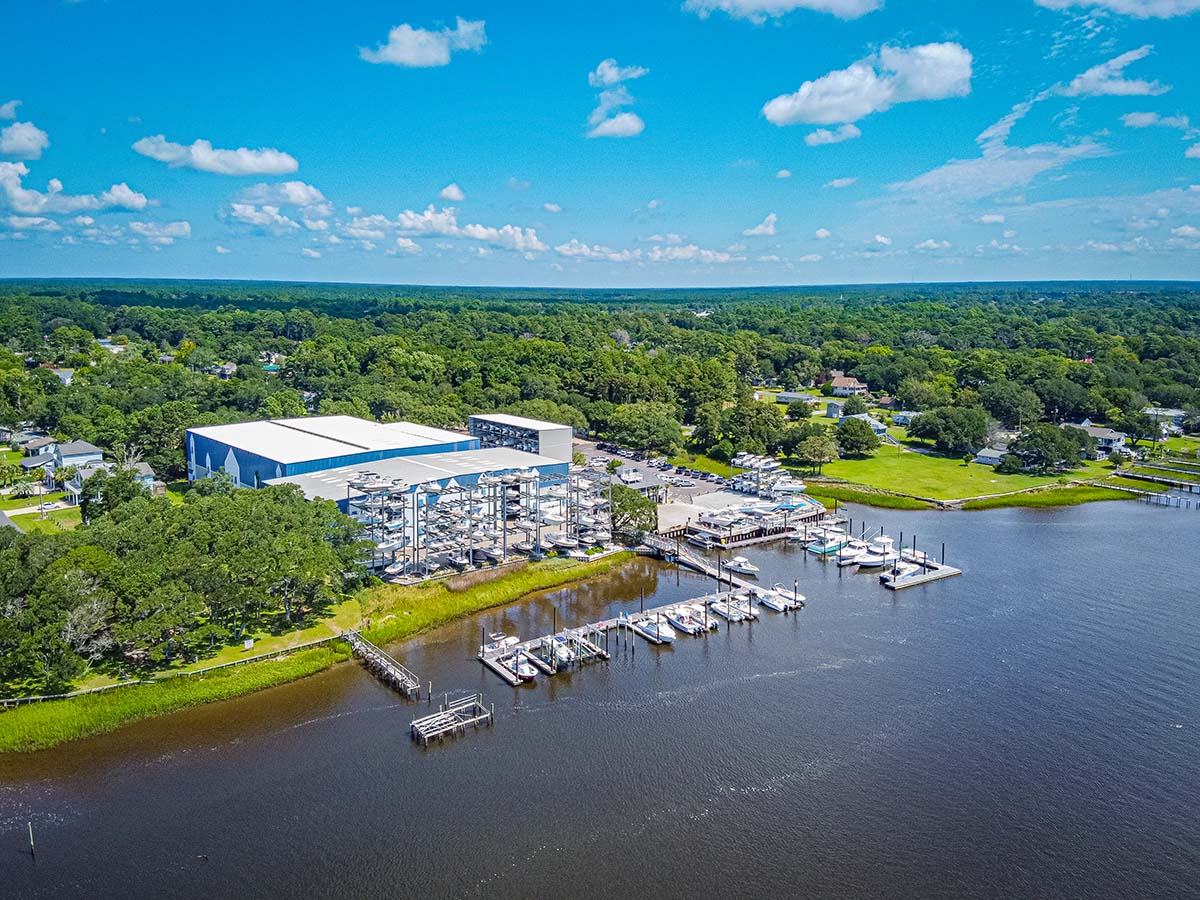 Southern Marinas Purchases Three Marinas Across the U.S.
Published on August 31, 2021
After launching a new acquisition effort in February, Southern Marinas, LLC purchased three marinas in July that illustrate how the company is growing well beyond its name geographically.
Originally founded in 2018, Southern Marinas announced in February 2021 the sale of its 12 marinas to a publicly traded REIT. The company had purchased six marinas in 2020, and the portfolio included marinas in Florida, Kentucky, Ohio, North Carolina, South Carolina, and Tennessee.
"With the uncertainty surrounding the long-term investment strategy in some traditional core real estate including retail and office, the marina space has become increasingly interesting for private equity and public REITs looking to diversity their portfolios," stated Andrew Gendron, principal and chief investment officer with Southern Marinas. "In addition, the boating industry metrics are the strongest they have been in the past decade, and this trend is expected to continue in 2021 and beyond."
Following the sale, the Southern Marinas management said it would begin seeking potential properties and was focused on "replicating its previous success with a follow-on platform to acquire premiere marina properties across the country."
Sign up for the Marina Dock Age newsletter.
Our newsletter delivers the latest news straight to your inbox including breaking news, our exclusive content covering the marina and boatyard industry, new products, and much more.
In May, the company announced it had partnered with Denver-based KSL Capital Properties, an investor in travel and leisure businesses. "With highly attractive industry fundamentals, including strong barriers to entry and growing demand for quality boating experiences, we have been exploring various opportunities to invest in the marina space for a number of years," said John Ege, partner at KSL.
Gary Rosmarin, a principal with Southern Marinas, said, while early on the company was fortunate to be able to cluster several marinas in a relatively small geographic footprint, they are now considering marinas in all areas of the country. "We are looking in any area where there is a best-in-class marina that fits within our acquisition criteria."
When scouting for a new property, Rosmarin said the company considers the location, the physical plant, and the boating community.
"First, we look at the market. Is this a place where we want to be, and can we establish a regional presence there if we are not already in that market? Second, we look at the physical plant. Does it fit our definition of "best-in-class," and does it provide a variety of services and amenities for the members? Third, we look to see if we can establish a connected community of boaters with an emphasis on families. We want to be able to provide our members with more than just a place to store a boat. We weigh all these factors and decide whether to pursue the acquisition."
The coronavirus pandemic in 2020 seemed to spur an increased interest in boating and the marina space as people were looking for safe outdoor activities. Rosmarin said that has carried over into 2021. "Occupancies are strong and the demand for new boats continues to outpace supply. With the toll that the pandemic had on the hotel, retail and office sectors, investors are looking, in earnest at the marina space to deploy capital. We anticipate that this trend will continue, at least for the near term."
Southern Marinas will continue to add more properties to its portfolio throughout the year. "We have a robust pipeline in place and anticipate closing on a number of properties prior to year-end," Rosmarin said.
In July, Southern Marinas announced the acquisition of marinas on the coast of North Carolina, the East Tennessee mountains, and Seattle, Washington.
Ocean Isle Marina
Ocean Isle Marina is a full-service marina located along North Carolina's Intracoastal Waterway and just 10 minutes from the nearest inlet providing quick access to the Atlantic Ocean. The 460 dry storage and wet slips can accommodate vessels up to 40 feet and offer year-around storage and transient dockage. The marina includes a comprehensive service department, fuel dock, ship's store and boat rentals.
"The Carolinas are one of the more important boating markets in the country and an area where we had previously owned a number of marinas," said Rosmarin. "When we learned there was a chance to acquire Ocean Isle, one of the finest dry stack marinas in North Carolina, we jumped on the opportunity to re-establish a presence in that market."
Elliott Bay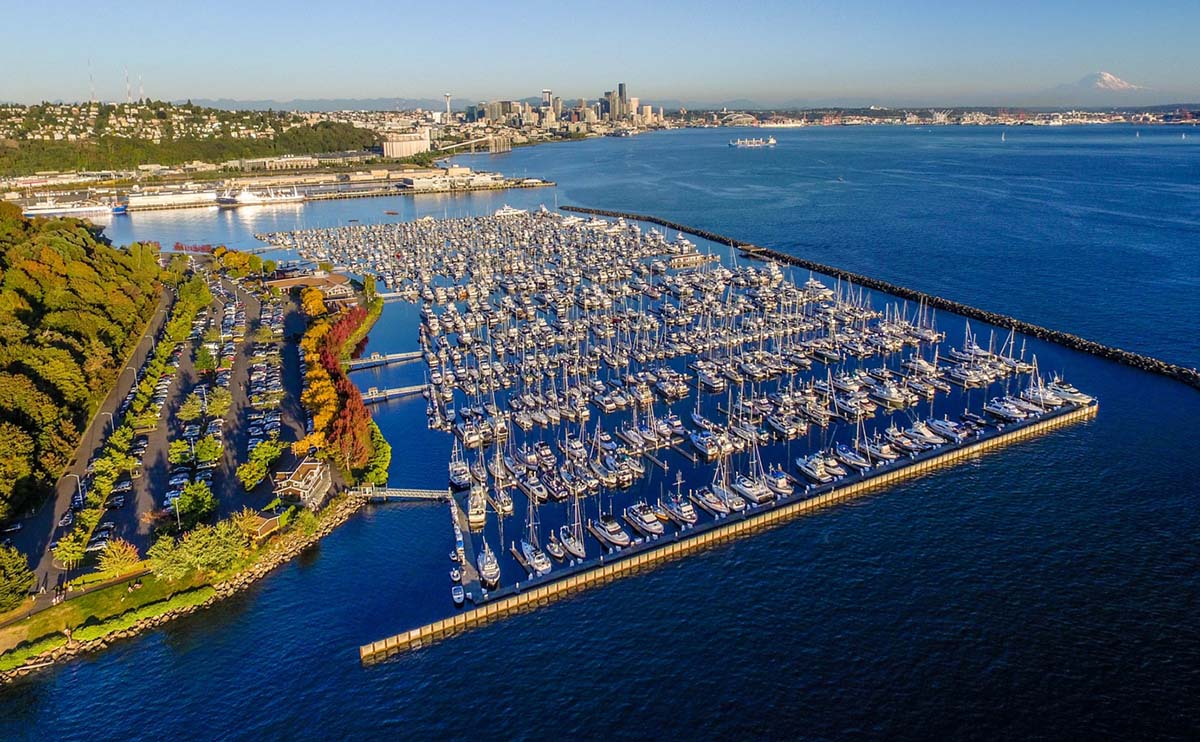 Elliott Bay Marina, located in Seattle, Washington, is one of the largest marinas on the West Coast with 1,200 wet slips for vessels up to 300 feet, 10 miles of moorage and a country club environment with views of the Seattle skyline and Mount Ranier.
"Elliott Bay Marina is unquestionably one of the finest marinas in the country," Rosmarin said. "Having an opportunity to acquire such a property is truly remarkable."
Located just minutes from downtown Seattle, the marina includes repair facilities, fuel dock, convenience store, a Freedom Boat Club, and several retail vendors. It is also home to two popular Landry's restaurants, Palisade and Maggie Bluffs.
Over the past 30 years, Elliott Bay Marina has become a one-of-a-kind boating community. "My partners and I have been most fortunate to see our vision for Elliott Bay Marina come to fruition, but the timing is right for our ownership group to transition the marina to a team whose principal focus is both marina and resort operations. We have found such a group in Southern Marinas," said John Kaiser, principal with Elliott Bay Marina, Inc.
Sequoyah Marina
Sequoyah Marina is located on Norris Lake in Andersonville, Tennessee, about 25 miles from Knoxville. Boaters have access to 800 miles of shoreline covering 34,000 acres of pristine waters, secluded coves, wildlife and two state parks. The lake is a popular destination for boating, watersports, fishing, hiking and camping.
The full-service marina, which has been in business for more than 30 years, offers more than 430 wet slips for vessels up to 80 feet. The facility includes a restaurant, boat rentals, a ship's store, and a fuel dock.
"Sequoyah Marina is truly a beautiful location with fantastic amenities and unlimited potential," said Gendron.
Following the purchase of the three marinas, Rosmarin said the company would take time to understand the operation of each marina and evaluate potential upgrades that will provide "the most value for the membership and the marina as a whole.