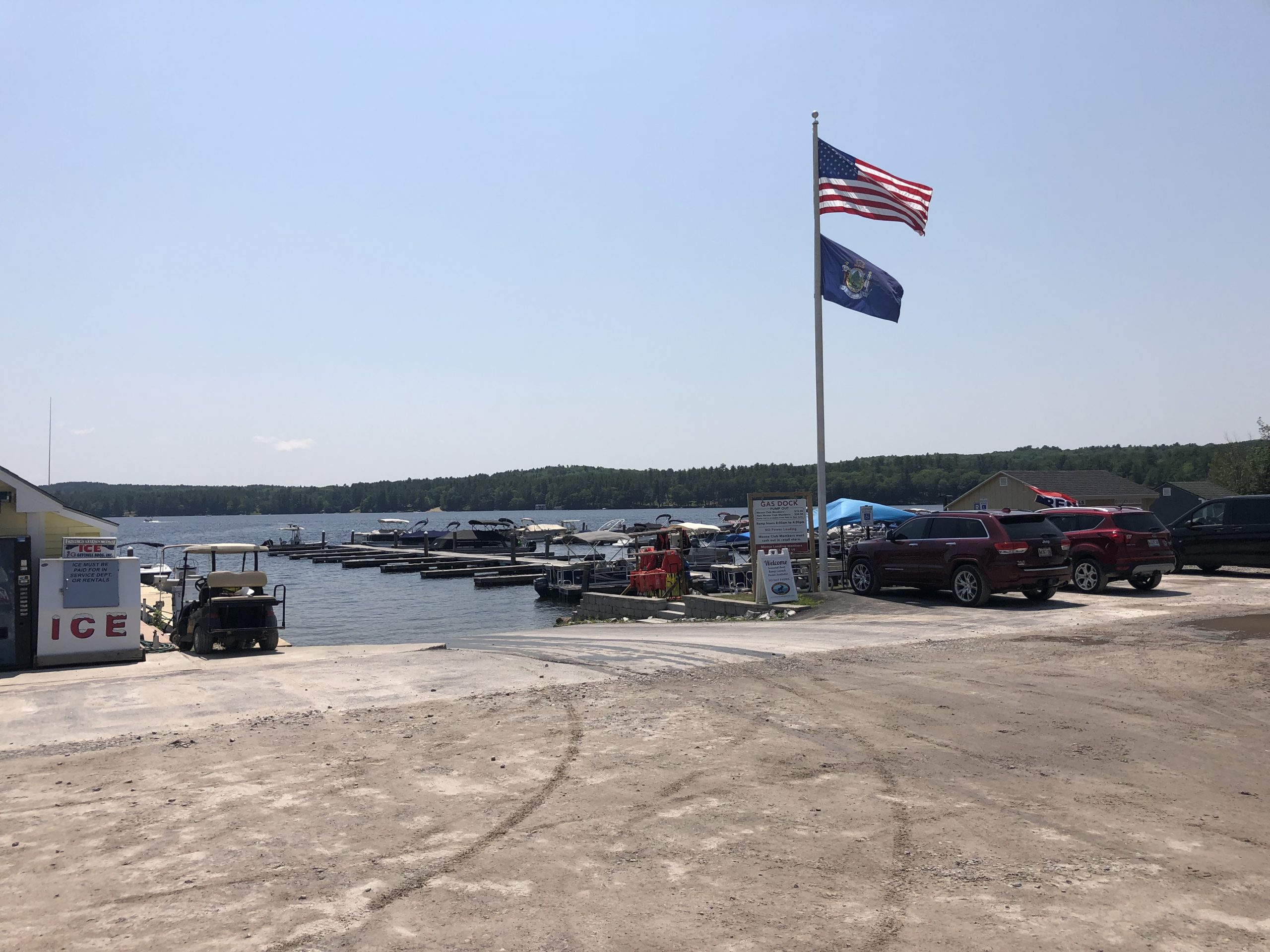 Strategic Planning Placed Maine Marinas Ahead of the COVID Curve
Published on February 25, 2021
With reports showing that boating participation in 2020 reached all new heights and is predicted to keep climbing, many in the industry are scrambling trying to keep up with demand—for slips and service and for that resort "feel" that keeps boaters coming back for more.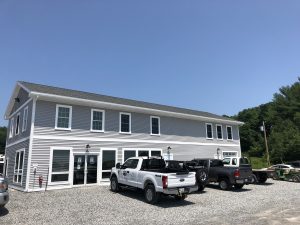 Last minute however has not been the story for Steve Arnold, the owner of Yarmouth Boat Yard (YBY) and Moose Landing Marina (MLM) in Maine, who with seemingly mystical forethought, had already renovated and rethought and was ready for the influx. This was not a matter of luck, but of strategic planning. When interest rates started to drop in 2019, he ordered appraisals at both marinas and got the green light from the bank to refinance all existing debt giving the loans shorter maturities and lower rates. Arnold says the reduction in interest rate was key in providing him the ability to reinvest approximately $1M back into the marinas—projects could be completed, and the monthly debt payment was decreased.
The Renovations
Work began at YBY. A key component of the renovations was the addition of a fueling station that greatly increased customer satisfaction making the facility a true one-stop shop. "The customers drive a lot of renovations and infrastructure I do. What is the end result going to be and how is a customer going to be affected? I vet it up and down to make sure it will positively impact customers," Arnold said.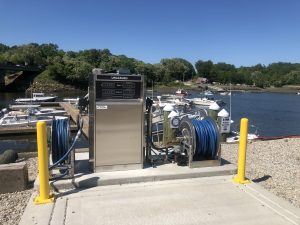 The fuel installation took a year start to finish, but not only did it help customers and provide revenues, it saved time since previously it would take 45 minutes to drive each boat back and forth from the boat club to get fuel. Arnold also demolished an old building which expanded customer parking, and he built a smaller state-of-the-art building for service that created more efficiency and enhanced the overall aesthetics of the property. New bulkhead was put in to join two areas of existing bulkhead again enabling more parking and easier access for boaters to get to their boats.
Sign up for the Marina Dock Age newsletter.
Our newsletter delivers the latest news straight to your inbox including breaking news, our exclusive content covering the marina and boatyard industry, new products, and much more.
At MLM, the larger of the two properties, an old office building was demolished to make room for a 4,000 square foot office building. "I put a lot of focus on the office building, I want to make my employees feel proud going to work. This project was a big morale booster," Arnold said. The new structure joined three new indoor heated storage buildings that Arnold had built four years ago, as well as new service.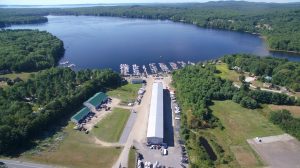 Dock replacement at MLM has been ongoing over the past two years with his staff doing the construction. Customer feedback again guided what they did in upgrading electric, putting in new pedestals with 50amp service, and redesigning the WiFi with added antennas and repeaters to greatly expand bandwidth, which Arnold said has become essential with so many now working from or living on their boats.
"I've been doing this for so long I knew what the marinas needed. I constantly evaluate projects knowing everything takes time and money, so we were way ahead of the curve. The timing worked out very well for us," Arnold said.
Bring On The Boaters
On the front lines, both facilities offer boats for sale. Dealers around the country are quick to say that boat buying took on a new level of frenzy last summer as buyers wanted boats now and weren't shopping around for a better deal. Boats flew off the showroom floors.
As buying a boat became a competitive sport with customers moving in quickly and offering cash, some boaters chose to take the less stressful route and turned instead to renting or joining a club. Here again, Arnold was ready. He launched Freedom at both MLM and YBY in 2018. He said his first year he budgeted for 30 members and ended up with 70. He now has 200 members and is managing Freedom Boat Clubs at four separate locations. For the marinas he doesn't own, he simply leases annual slips for the boats and has staff ready on-site to greet guests and manage the boats. Both facilities also offers boat rentals and charters.
Having amenities and services that boaters crave is beneficial, but when governments were changing their mind by the day on what was open, closed, essential or not, spreading the word became a challenge. Here again, MLM and YBY took on the challenge finding unique and creative ways to tell people that they were open and ready to provide boaters and boater wannabe's with everything they could imagine.
The facilities offer a wide variety of boat brands and ways for people to enjoy their time on the water, so the target market is complex. The locations of the facilities, on a lake and on saltwater, further spreads the market with the lake attracting younger and less affluent boaters than those using the coastal waters. Marketing products and services requires a large lens. The team took advantage of all that they could with print, radio, television, and digitals ads, as well as using strategic partnerships. Outside of spending advertising dollars, the facilities also benefit from customer referrals, which may be the best sources for leads.
The People Matter Most
Balancing the needs of two marinas and a boat club with four locations can be a challenge. The customers of each vary in their demographics, their financing needs, and the type of boating experience they're looking for. Maintaining a high level of customer service for all is imperative and Arnold says seeing the faces of satisfied and happy customers is what gets him out of bed in the morning.
Along with the joy he gets from customers, Arnold also watches over his employees like a caring father. "I work with a great bunch, helping them grow and accomplish things together. I hold them accountable and I challenge them to be the best person they can be. I tell my employees that my job is probably number three on my priority list, that life is more important than a job. Teaching them is my biggest joy," Arnold said.
He recently jumped into teaching them a valuable lesson. After annual reviews, one of his managers approached Arnold to say that many of the employees said their long-term goal was to get out of debt. The manager offered up the idea of having them all train using Dave Ramsey's Smart Money program and a few weeks later Arnold made that happen. Now 30 out of 50 employees have signed on to go through modules to teach them skills in investing, saving, credit, loans and more.
With so many businesses wrapped into his facilities, Arnold wears many hats and works with a great variety of people, but he said doing all the renovations to bring the marinas to life has been the most exciting part of it because it affords him the greatest chance to build relationships and see first-timers turn into life-long boaters.