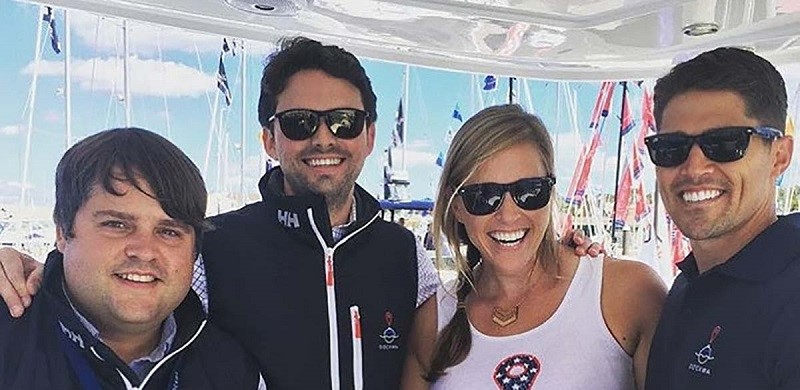 Tapping Into Lessons Learned To Forge A Successful Business
Published on September 28, 2021
There are often stories written on how business owners revised, reset, or rebuilt following a downturn in their industry, but what happens when an industry hits a surprise and fast-moving upswing? We sat down with Matt Fradette co-founder and CRO at Dockwa, to discuss how lessons from building his company proved to be the perfect solutions Dockwa needed to handle the boating boom spurred by the pandemic.
Dockwa, which was launched in 2015, is just one of three outdoor technology companies that fit under the umbrella of The Wanderlust Group, which was founded in 2014. Marinas.com and the newly introduced Campouts.com are the others in the mix. Together the apps and software are used by more than 250,000 people in more than 30 countries to access outdoor destinations. On the other side, the businesses and locations that are showcased in the programs enjoy growth in visitors. Under Dockwa, boaters search, reserve, and pay for dockage through a mobile app and marinas can manage reservations online. Marinas.com is a database of searchable marina locations throughout the world giving marinas an additional advertising platform, and boaters a place to learn more about cruising destinations. Overall, the company's guiding principle has always been that they believe the world is a better place when people can connect with nature and each other. They built the technology to help that idea come to fruition.
An Idea Is Hatched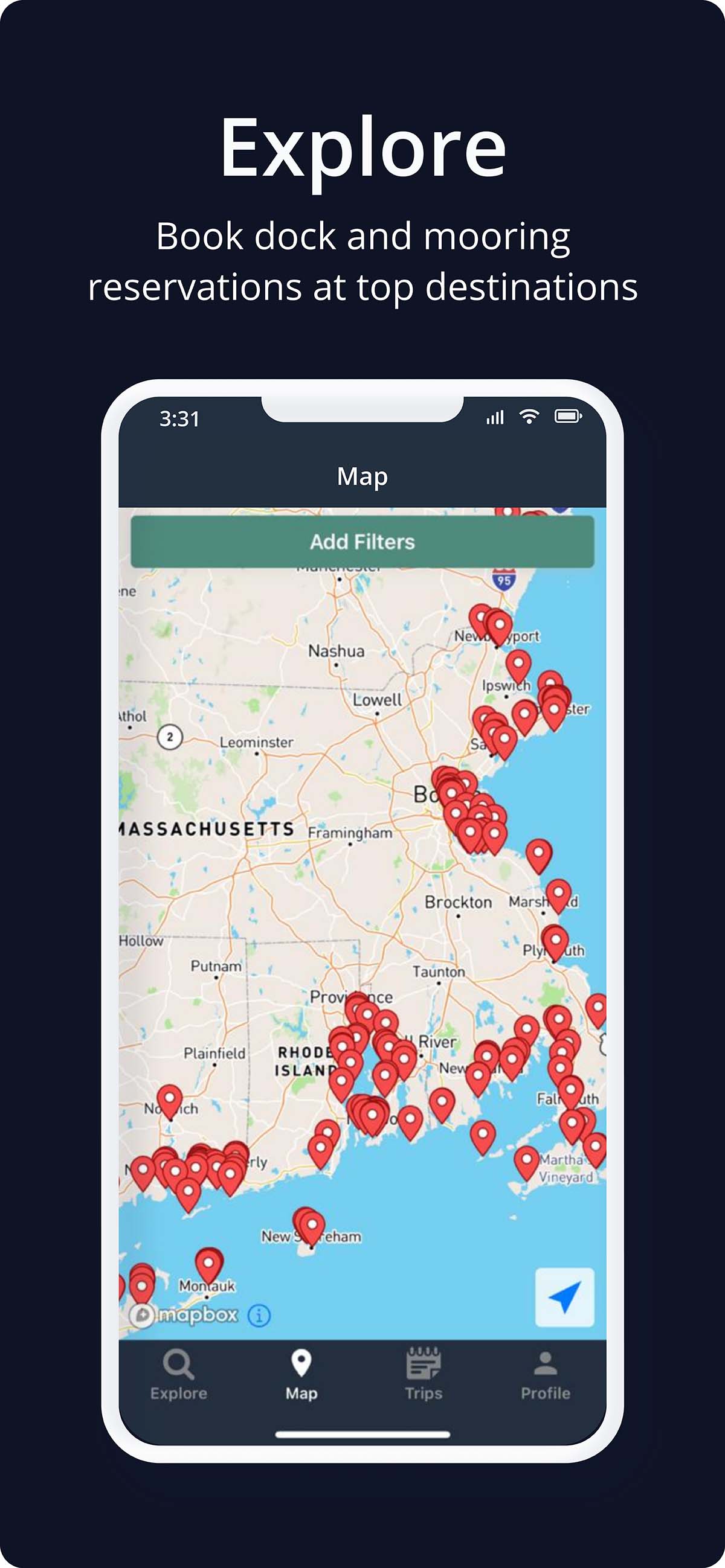 Fradette says the company began when his brother-in-law, CEO Mike Melillo, shared his frustration in locating transient dockage and knew there had to be something better. Fradette was working at Hubspot at the time so he had experience with the technology required. He drafted Hubspot's director of engineering, to join the effort. With an idea firmly in place, the trio started to hit boat shows to talk to anyone and everyone about what a perfect reservation system would look like. At one show, they met Tyler Kneisel who was working on his own boater reservation system and agreed to merge efforts.
Sign up for the Marina Dock Age newsletter.
Our newsletter delivers the latest news straight to your inbox including breaking news, our exclusive content covering the marina and boatyard industry, new products, and much more.
"Our co-founders were all complementary with various strengths on the business side and they were all willing to take a risk even when our idea was just a PowerPoint with nothing else behind it," said Fradette. He further explained that early on he took some former advice he'd received from a mentor to not be afraid to talk to as many people as possible about an idea. He said that while many fear an idea will be stolen if they let it out, the reverse seemed to hold true. The more people they talked to the more they learned about what boaters and marinas needed and wanted, and the more doors opened.
"Essentially we were receiving validation of our idea and with each investor, potential employee, or marina we talked to the better formed our product became," he said. "It was the best thing we did. It formed early relationships, opportunities and gave us important feedback. Taking risks to sell is advice I'd give any entrepreneur."
People Are Everything
Fradette said the other invaluable lesson he learned is that people are everything. He recognizes that the individuals that have been brought onto the team are critical to the success of the business. That was brought to light to him especially during the pandemic when there was so much uncertainty early on as to how the boating industry, and businesses like Dockwa, would fare, and then again as they saw the boating business boom. "We started a four-day workweek during COVID because we knew the stress and pressures our people were under. We wanted to give them time to disconnect and have time for themselves, to maintain their physical and mental health," Fradette said.
They decided that Monday would be a day off recognizing that many members of the entire Wanderlust team were in their jobs because they loved being outdoors and Mondays are less crowded on the waterways and trails.
Another change was to implement unlimited vacation days. Employees are asked to give notice to their supervisors when they want to take some time and to ensure their work is at a place where it can be left for a few days. Otherwise, they are free to take time off as they want and need. "We hire the right people who are motivated and connected to our mission and goals. They use good judgment and don't take advantage of what we offer," Fradette said.
Erasing the bright red line around what a workday should be allowed for an easy transition to full-time remote work when the pandemic shut everything down. It worked so successfully that they have decided to keep the business remote and are benefitting from the ability to hire talent anywhere in the country. Right now they have employees in 13 different states.
Boating Boom Brings Change
The boating boom also changed their thinking on their products. The influx of boaters proved to be challenging for the marina industry, which Fradette sees as more averse to technology than many other industries. But COVID-19 forced what he called a noticeable change. Marinas were suddenly finding themselves short-staffed and needed a system that wouldn't chain anyone to a desk and would allow them to work with less staff. They also needed more contactless options. Dockwa had been working on all of these technological advances for several years. The fresh need for such advances accelerated their release of a more modern system that could offer the solutions marinas were seeking.
Fradette said their marketplace had already been evolving from looking at strictly transient boaters, to those searching for long-term slips as well. He said it became obvious that boaters used their Marinas.com and Dockwa platforms to research marinas and find out details on slip leasing. While he said the increased boating volume made finding any type of dockage more challenging, many of their marina customers are in areas considered destinations and they maintain a high inventory of transient slips to serve the many visiting boats. He sees the boom slowing down a bit but remaining a positive for the number of new people it brought into the boating lifestyle. "I think it is nothing but a good thing. Record boat sales won't last forever but the increase in people introduced to the sport, we'll see those benefits for many years to come."