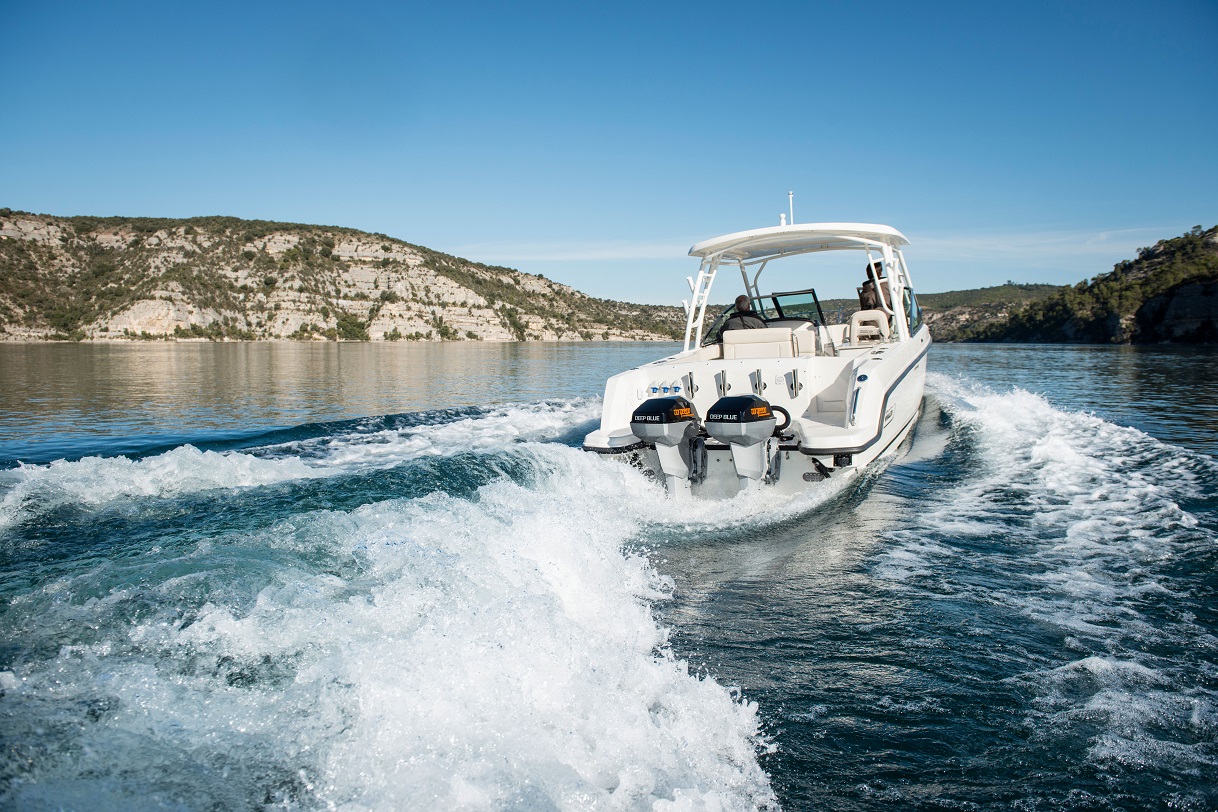 The Future is Electric
Published on November 15, 2021
While it may be hard to believe, we are amid an inevitable and accelerating transition away from the Internal Combustion Engine (ICE) and towards electric powertrains. While President Biden introduced goals over the summer to transition new automobile sales to 50% electrified vehicles – which include hybrid vehicles like the Toyota Prius we are all familiar with and newer PHEV, or Plug-in Hybrid Electric Vehicles – the States of California and New York have banned the sale of all ICE cars beginning in 2035. Around the world, many countries have established much more aggressive mandates. The European Union and the United Kingdom have banned the sale of new ICE-powered vehicles in 2030, as has Ireland, India, Israel, and Singapore. China has mandated that all new vehicles will be "new energy" (electrified) vehicles starting in 2035. Norway, the world's leader in the transition to electric vehicles, will ban new ICE vehicle sales in 2025.
The proof that we are rapidly approaching a tipping point can be found in the plans of major auto manufacturers. Volkswagen and General Motors will stop producing ICE vehicles no later than 2035, producing only pure battery electric vehicles, and Volvo will do the same by 2030. Ford and Stellantis have yet to commit to a firm date, but both are investing tens of billions into batteries and electric vehicle manufacturing. And if there was any remaining doubt in your mind, the fully electric Ford F150 Lightning will hit the streets next spring. Even Ferrari and Lamborghini will offer electrified supercars by 2025. Not to mention Tesla, Rivian, Lucid, and a slew of other electric startups.
In late 2020, Tesla, with a market capitalization of $631 billion, exceeded the combined value of the next nine largest automakers including Toyota, Volkswagen, Daimler, General Motors, BMW, Stellantis, and Chinese automakers BYD and NIO according to CNBC. In October of 2021, Tesla reached a valuation of $845 billion.
Revolution has Begun
Why all this talk about electric cars when we're here to talk about boats and marinas? To state it simply, we need to understand that the future of personal mobility is pure electric, and that future will one day include boating. Quite possibly sooner than you think!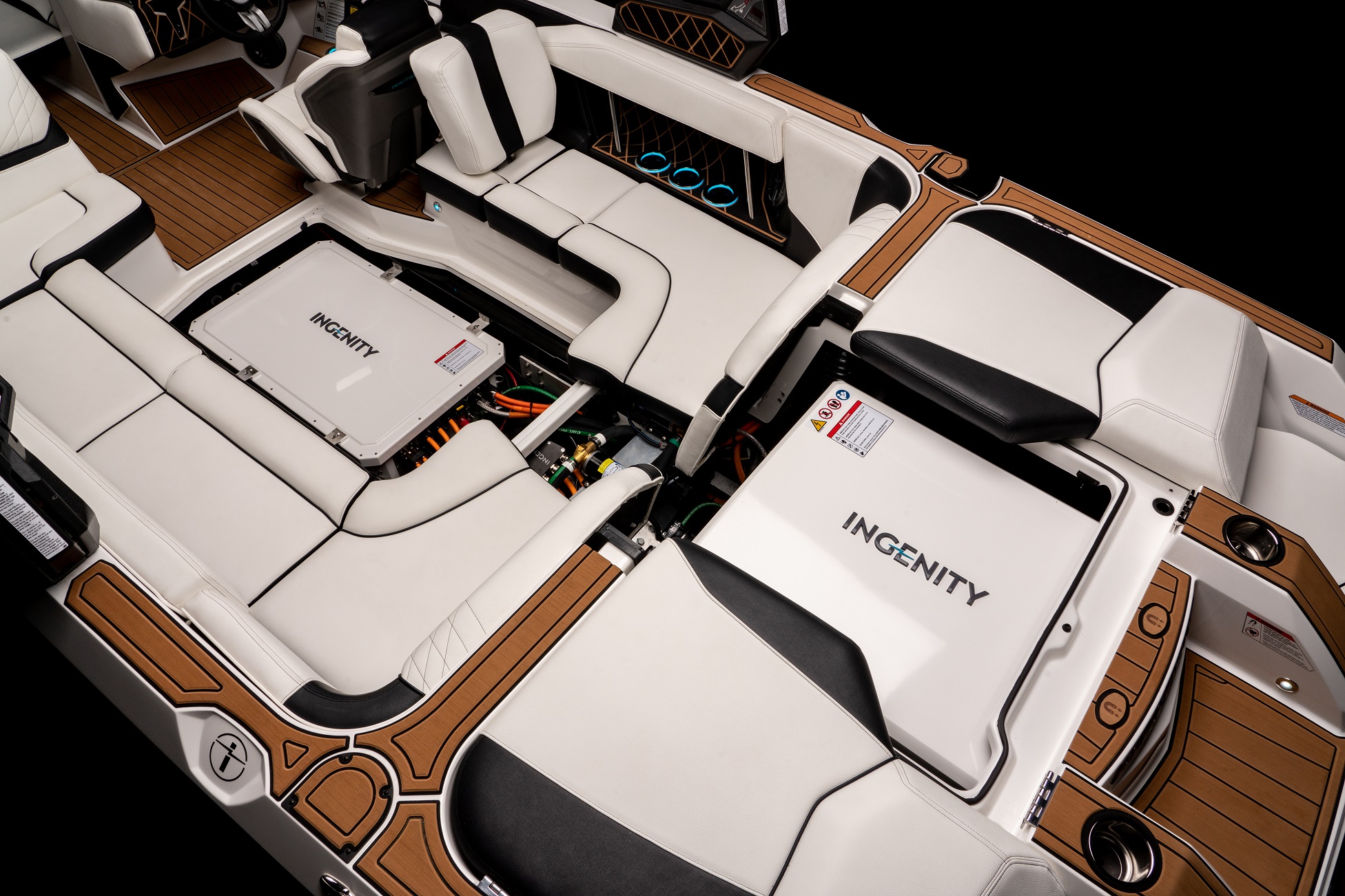 Whether you have noticed or not, the electric boating revolution has already begun. Just like electric cars, this revolution is starting small but with big plans for the future. Torqeedo started building electric outboard motors back in 2004, and today offers outboards up to 80hp, inboards, saildrive, pods, and hybrid systems. Their integrated saildrive system can charge itself while under sail, and of course no sailor enjoys the sound of their diesel when under power.
E-motion offers electric outboards up to 180hp, with the ability to hit speeds up to 60mph. The Super Air Nautique GS22E has set the bar for electric tow boats with one of the most capable tow boats available on the market, gas powered or otherwise. With a watersports use time of 2-3 hours per charge, truly electric wakesports are now within reach. At a price of $300,000 it isn't cheap, but it follows the successful model Tesla used, wherein the first offering is the highest performance, best possible vehicle you can make, and then the technology trickles down to lower and lower priced boats until we can all afford one. New boats from manufactures like Candela, Navier, E-motion, Pulse, and many others (including legacy manufacturers) are working on boats in the under 30' category with speeds up to 24 knots and many with ranges exceeding 50 nautical miles.
While we are obviously a long way away from 1,000-mile offshore passages in large boats on electric power alone, and today's electric outboards are quite different from the 600hp ICE outboards that are now available, it is important to remember that we're just getting started in the advancement of battery electric technology in cars, let alone boats.
Adapting Electrical Infrastructure
What does all this mean for the marina owner? Charging our customers' batteries will be critical to our success, and potentially a new source of revenue. Our electrical infrastructure systems will become ever more important and managing the delivery of power and being sure to recover those costs by charging our customers for electricity usage will be necessary.
Especially as the sale of diesel and unleaded fuel goes down over time.
Charging for electric vehicles is often sorted into three categories. Level One charging is direct from a standard 120v receptacle, just like charging your phone from a wall outlet. In automotive terms, this offers around four to five miles of charge per hour and is only relevant to boating for small systems.
Level Two charging is 220v and can provide something like 40-50 miles charge per hour. In boating terms, this is what we would provide at the slip or in the dry rack, providing a full charge in 8-12 hours overnight. Level Three charging, also known as DC Fast Charging, offers the ability to provide up to 250kW-350kW of power and charging speeds of over 1,000 miles per hour. In marina terms, this is where a boat like the Nautique GS22E could recharge from zero to 100% in 90 minutes. While it is unlikely we would ever provide this level of power to an individual slip (at least with today's technology), I believe in the future we will be offering a number of these charging stations within a marina like the Tesla supercharging stations found all over the county and charging appropriately for the service of course!
Fortunately, most of the marinas we are building today already have sufficient capacity for overnight Level 2 charging, particularly in a marina where most boats only go out once or twice per week. This will be particularly true when "smart" charging systems balance the load among multiple boats. The situation may be different in facilities with heavy transient use with a lot of turnover, so careful planning will be required to ensure proper electrical capacity is provided. While most new marina utility pedestals can individually meter electricity usage, many facilities are not currently directly charging customers for their actual use. This will need to change to offset the reduction in fuel sales over time. We will need to monitor local rules regarding what we can charge for electrical power, as some utilities will not allow marinas to collect more than a set service fee over the actual cost of power.
A Change in Service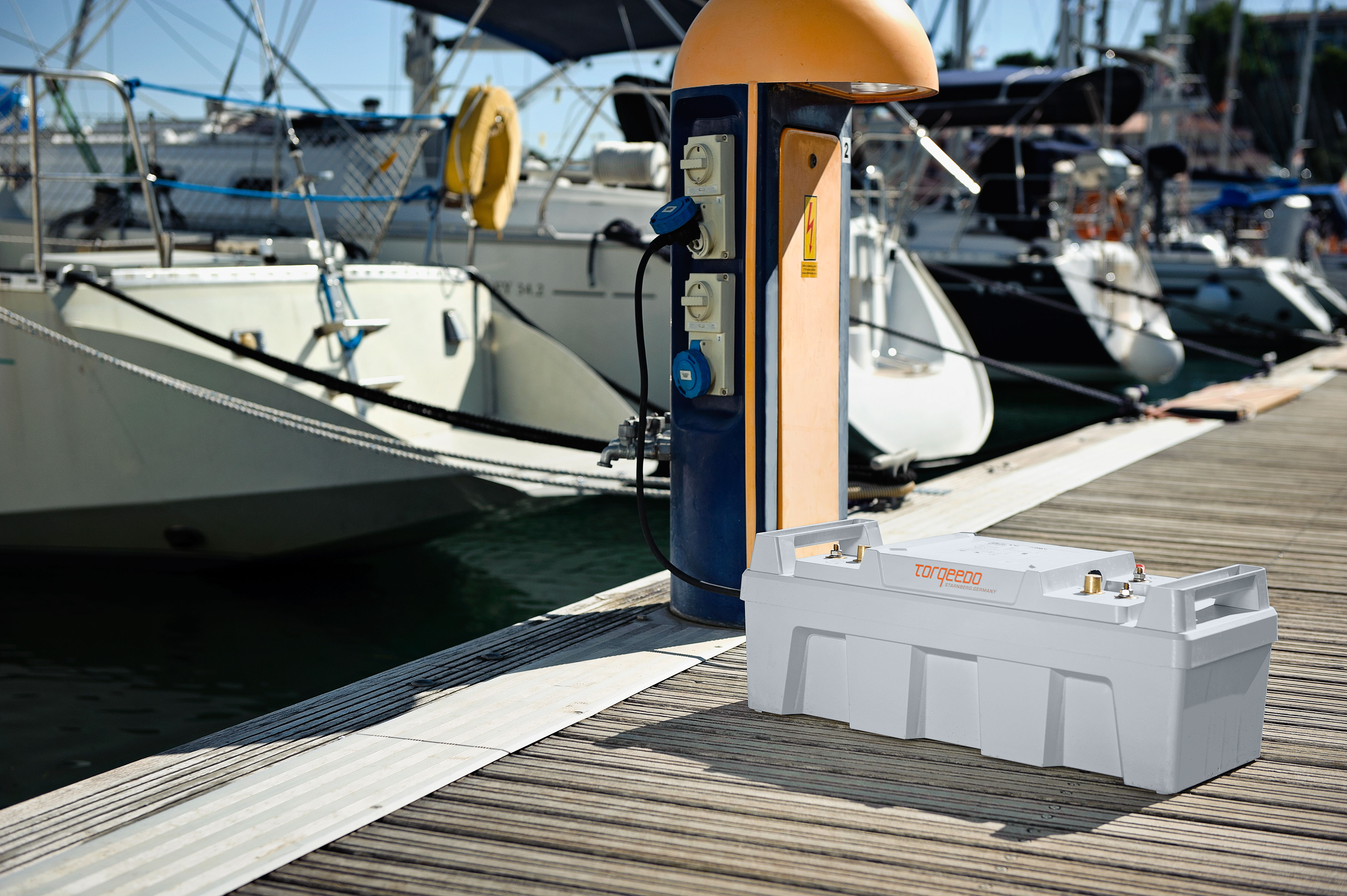 Another major difference between ICE and electric propulsion that will impact marinas is in the service department. Quite simply, electric propulsion systems have very few moving parts – as few as 20 – and require far less maintenance than traditional ICE propulsion systems, which can have over 2,000 moving parts. Training and certification to safely work on these systems will be critical, as some electric vehicles operate on systems as high as 800 volts. Service facilities will need new tools and equipment, but overall will spend less time servicing electric propulsion systems (fortunately we can still count on boaters to keep hitting rocks with their props…).
Looking beyond the boats and getting back on land, marinas may want to offer electric vehicle charging in their parking lots as an amenity for their customers. The need for EV charging will vary depending on the location, as despite all the "range anxiety" people may have before they make the switch to an EV, the vast majority of EV charging happens at home. With many, if not most new EVs having a range of 300 miles or more, if your facility is within 50 miles of most of your customers, on-site EV charging is more of an amenity rather than a critical need. If you are lucky enough to have parking adjacent to your slips, the boater could plug their car into the marina pedestal with an appropriate adaptor while they are out on the water. Another thing to consider is offering electric bikes as loaners to our customers to visit nearby destinations, or for use by staff within the marina. According to Electrek, the sale of e-bikes is growing at a rate 16x that of traditional bikes.
Generating Renewable Energy
One last major consideration is the potential to generate renewable energy on site. Most of us love boating because we love being out in the environment. We value clean water, healthy ecosystems, plentiful fishing, and clean air. While there is an undeniable emotional appeal to the rumble of a V8, not all boating requires that kind of power. For boaters looking to reduce their carbon footprint as much as possible, offering clean renewable energy will be a smart way to differentiate your facility from the competition, lower your costs, reduce your environmental impact, and most importantly attract customers.
As Michael Jost, former head of group strategy of the Volkswagen Group stated in an interview with Michael Verdon of the Robb Report in May of 2021 "Combustion engines will die. After smart cars will come smart boats," he predicted.
When we are building marinas that will be here for decades, we need to make sure we are planning for an electric future and providing appropriate infrastructure to keep our marinas competitive for decades to come. As this technology continues to evolve, we will need to remain adaptable to an ever-changing market.