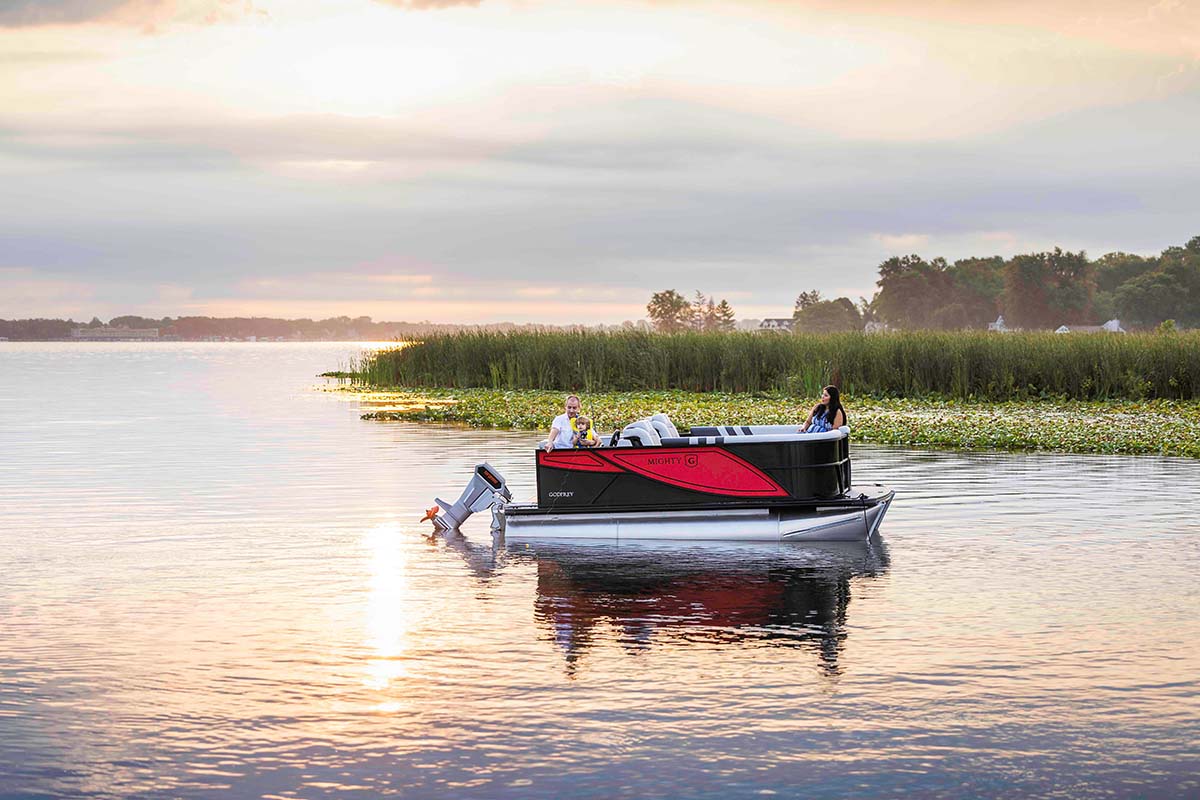 The Path to Electrification: Preparing for a Greener Future
Published on November 13, 2022
Editor's Note: This article is the first in the two-part series The Path to Electrification. In our January/February 2023 issue we will publish the second portion of our interview, which will cover what the future looks like for the recreational boating industry and why it is important for marinas to embrace a future with electric boats.
Analysts project the global electric boat market will more than double to $7.8 billion by 2028. According to Future Market Insights, as of 2021 electric watercrafts only accounted for 2% of the recreational boating market. While sales of electric vessels remain low in the United States, the market is expected to grow due to rising environmental concerns and stringent emissions restrictions. Manufacturers are preparing for this path to electrification, by unveiling innovative electric and hybrid boats and motors. Marina Dock Age recently spoke with Danny Tao, co-founder and CEO of ePropulsion, and Steve Trkla, president of Torqeedo's North American subsidiary, about the future of electric propulsion, how marinas can prepare now, and where they see the recreational boating industry heading.
How do you think the introduction and evolution of electric boats and motors will impact the recreational boating industry in the United States?
Steve Trkla: Marinas and service centers should prepare their staff and facilities for next-generation propulsion. Expect a reduction in overall routine maintenance needs but additional technical training required for service techs.
Sign up for the Marina Dock Age newsletter.
Our newsletter delivers the latest news straight to your inbox including breaking news, our exclusive content covering the marina and boatyard industry, new products, and much more.
Danny Tao: The introduction of electric boats and motors redefines the experience of on-water boating activities, driving the recreational boating industry to evolve towards electrification by adopting greener technologies. Compared to gasoline-powered boats, electric boats and motors are environmentally friendly and, being completely smokeless and odorless, electric boats and motors can make a great contribution to reducing carbon emissions. By adopting eco-friendly boats, boaters are able to enjoy a silent and harmonious water environment with less maintenance and lower energy costs.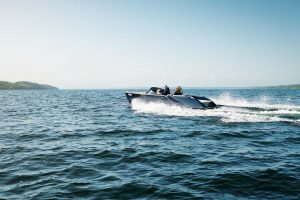 The change of customer expectation and behavior does not only motivate recreational boating companies to incorporate electrification into their long-term strategies, but also provides them with great opportunities to grow.
Electric boats and motors are packed with features that are perfect for fishing, wildlife viewing, and watersports, which helps to largely diversify the choices of activities and boost the growth of the entire industry.
As a major player in recreational boating, we believe the marina industry will soon become a strong driving force for boating electrification. It is encouraging that some pioneering marinas have been working towards this transition.
When marina owners and operators consider updating or renovating their facility, improving the fuel dock is often on the top of their list. Do marinas need to be thinking about how to accommodate electric boats? What should marinas be doing in the short term to welcome customers with electric boats?
Tao: Definitely. Charging facilities will be considered an amenity to electric boaters, similar as fuel docks to gasoline-powered boat users. In the short term, marina operators do not have to worry about a complete infrastructure redesign as most docks are equipped with AC sockets that are fit for small electric boats. They may start by including additional charging facilities and providing rental services for electric outboard motor and batteries to create a welcoming space for electric boat users.
Trkla: Updating an aging fuel dock to bring it into compliance can be a frustrating and expensive proposition. A logical place to start is by improving your shore power infrastructure at dockside. That serves two purposes: making your facility friendlier to electric boats and improving the experience for all those using shore power.
What long term steps should marina owners and operators take to make their facilities and infrastructure able to accommodate electric boats?
Trkla: You know how most boaters recreate on your local waters, and how you can serve those customers as they transition to electric. Most boaters will be happy with charging overnight on shore power. But, if you're on a bigger lake with a lot of high-speed watersports, think about adding fast charging. An option to quick-charge while visiting the marina or restaurant at lunchtime can attract new customers.
Tao: To prepare for the future, marina owners and operators should build sufficient fast charging stations to accommodate the needs of electric boats. Depending on the number and size of electric boats they will accommodate, this may require circuit modifications.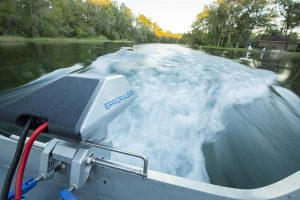 In addition, marinas may consider making real-time information and monitoring of the charging facilities available to boaters through a mobile application. This value-added feature will not only largely improve user satisfaction but also improve the usage rate of the charging stations.
Last but not least, upgrading the workforce, especially the team of technicians to be able to serve the electric boat users would be critical, as electric equipment usually requires different diagnostics and software updating.
Many marinas offer boat rental services as additional profit centers. Would you recommend adding a fleet of electric boats to the rental businesses? What benefits would this provide to the marina?
Tao: Yes, adding a fleet of electric boats to the rental fleet is a smart, strategic move. The benefits include cost saving on maintenance and fuels, waterway protection as well as creating opportunities for acquisition of new customers and adopting smarter management system.
The Generation Z boaters are now entering the market with huge purchasing potential and a high interest in environmental protection. The features of electric boats are very appealing to the younger customers and those who are concerned about the impact to the planet with their on-water activities.
We also recommend adopting an Internet of Boat (IoB) system into the management of the electric fleets so the fleet managers could organize and monitor the rental business in an easier and more efficient way with the intelligent, data-based and visualized management functions provided by the system. The ePropulsion Connectivity Service System is exactly such an innovative solution that we are building to meet this need.
Trkla: Electrifying rental boats is a great place to start your marina's sustainability programs. They have lower maintenance needs, insulate the business from the instability of fossil fuel prices, and offer a unique, environmentally friendly experience that can attract new boaters to the lifestyle.
For boatyards and marina service centers, what steps can they take to start training or obtain training for their technicians and staff who will be working on electric boats and motors in the future?
Trkla: We recommend that marinas talk with their staff and determine which technician is really interested in electrification and support them in becoming your subject-matter expert. Torqeedo does have a system in place to help marinas successful develop a plan for their first few electrification projects.
Tao: The first step is to help technicians and staff learn about electric boats and motors, the technology differences between electric boats and gas powered boats, and the benefits the electric boating solutions will bring.
Next, it is important to accumulate practical experience with electric boating solutions. We suggest building a small technician group for electric boats that can, in turn, train the whole technician team in real use cases.
What are some of the newest innovations being created by your company that you are excited about?
Tao: We always aspire to make boating more intelligent. Loads of efforts in developing the Internet of Boats (IoB) and assistive technology for boat autonomous driving solutions have been made. Later this month, a pioneering and environmently friendly electric inboard motor underpinned by the ePropulsion Smart System Architecture (eSSA) and the built-in IoT Connectivity Service will be released officially, providing users with an easy-to-use, intelligent, safe, and reliable experience unlike any other.
We also have seen great success in our larger-power product this year. Earlier this year, we entered the OEM market with the introduction of our first electric inboard, the H-100. This innovative 100kW inboard motor is engineered for larger sailing boats and motor vessels between 60- to 100-feet (18-30m) with a full displacement up to 200 tons. With the debut of the H-100, we are able to meet the demands of larger-power boats and accommodate diverse applications in the industry. We look forward to collaborating with boat builders worldwide to build more sustainable boats.
Trkla: Torqeedo offers complete drive systems where everything is safe and tested to work seamlessly together. We offer a wide variety of motors and batteries, charging options from solar to hydrogen, and throttles and displays for every use case. We're a one-stop supplier, with everything you need to go electric.