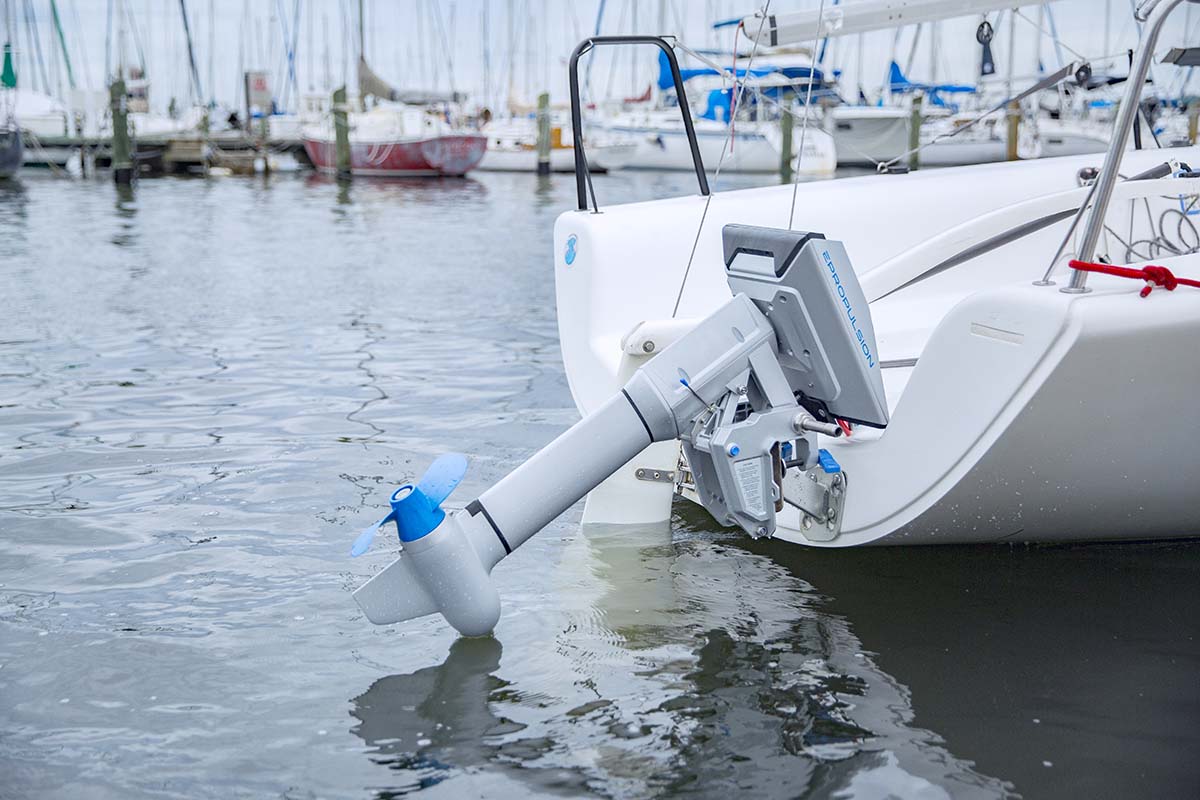 The Path to Electrification: What the Future Holds
Published on January 18, 2023
Editor's Note: This is the second article in our two-part series The Path to Electrification. The first article appeared in our 2022 Trends issue. You can find the article here. 
With analyst projections signaling that the global electric boat market will more than double to $7.8 billion by 2028, industry experts are encouraging the marina and boatyard industry to be prepared. While sales of electric vessels remain low in the United States, the market is expected to grow due to rising environmental concerns and stringent emissions restrictions. Marina Dock Age recently spoke with Danny Tao, co-founder and CEO of ePropulsion, and Steve Trkla, president of Torqeedo's North American subsidiary, about the future of electric propulsion in the recreational boating industry.
Car manufacturers have been unveiling new electric models nonstop over the past year. Should the recreational boating industry expect to see something similar from electric boat and motor manufacturers?
Danny Tao: Much like the electric motor car industry, it will take some time and communication efforts for consumers to widely welcome electric boats and motors. However, as consumers experience the benefits of electric cars, they will quickly adopt electric boats to address their environment, maintenance, and cost concerns.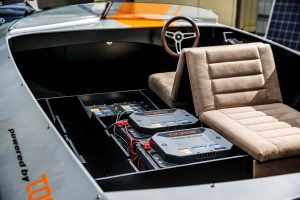 Another similarity is the growing number of market players and product choices. As consumers interested in electric boats grow, more manufacturers and brands will follow quickly to explore this market. They will take an active role to invent and produce electric boats and systems for different use scenarios. Although some similarities have been noticed, the boating industry is more diversified than the automotive industry and more innovations are required to accommodate different use scenarios and customer needs.
As our industry evolves, consumers will be open to more electric boat and motor choices. Momentum will even increase as more and more boaters are educated to greener water activities that build sustainable boating.
Steve Trkla: We're seeing huge growth in the number of OEMs who are offering a Torqeedo-powered electric option, as well as many new startup electric boat manufacturers who are developing their own systems.
Why should the marina industry be excited and embrace this opportunity to go green?
Tao: The rise in pollution levels and the call for carbon neutrality have incentivized many businesses to shift to greener technologies. Marinas have a significant impact on the environment as the ocean ecosystems, especially near shorelines, are more fragile. With environmentally friendly solutions such as electric boats and motors, the marina industry will be empowered to minimize the negative effects boats coming into marinas may have on the ecosystem such as the waterway pollutions and disturbances to marine species, proactively. There is no doubt this opportunity is aligned with most marina business' sustainability goals and will help them achieve the bottom-line trifecta: profit, people, and the planet.
Trkla: Sustainable boating attracts younger, more affluent and more educated and diverse customers. These customers want recreational activities they can feel good about.
Where do you envision the electric boat industry and recreational boating industry in 10 years?
Tao: The time of electric boat will come sooner or later. It will be empowered by innovative technologies to meet diversified demands in various scenarios. Today, the main restrain of the development of the electric boat industry is battery technology. With the innovation and advancement of the battery system, solar charging, and reverse charging technology, cruise distances and times can be extended and bigger boats can be as easily empowered as the smaller boats.
The industry will become more intelligent. Besides battery evolution, the addition of boats and boat driving assistance systems are the hot topics of the industry. With intelligent system development, consumers will have an easier and safer operating experience. At the same time, it will be easier for the fleet managers to monitor their electric boat fleets with all-round management via mobile applications.
What advice do you have for marina owners and operators who are hesitant to embrace the introduction and growing popularity of electric boats?
Tao: Learning the basic facts and benefits of electric boats would be a helpful first step. This includes getting first-hand data and information from electric boat solution providers, speaking to individual and commercial customers who have already adopted electric boating technologies, and engaging their staff and technicians to test out related products and technologies for hands-on experience and insight.
In addition, as the smaller boat segment provides the best practice for electrification in boating industry, marinas may consider adding a small fleet of small electric boats to their operation as a low-risk kick-starter. Test drives could be held for boaters who are interested in electric boats but have not had a chance to try it. We believe marina owners and operators will be impressed by the redefined customer experience brought by electric boating solutions. The additional values created for their customers and business will convince them to expand and upgrade their electrified fleet to benefit more aspects of their business.
Trkla: Electric isn't perfect for every boat and every use case, but it makes boating better for a good many boaters. Positioning your marina as environmentally responsible, technically competent and forward-thinking can help you attract incremental business. Why wouldn't you come on board?