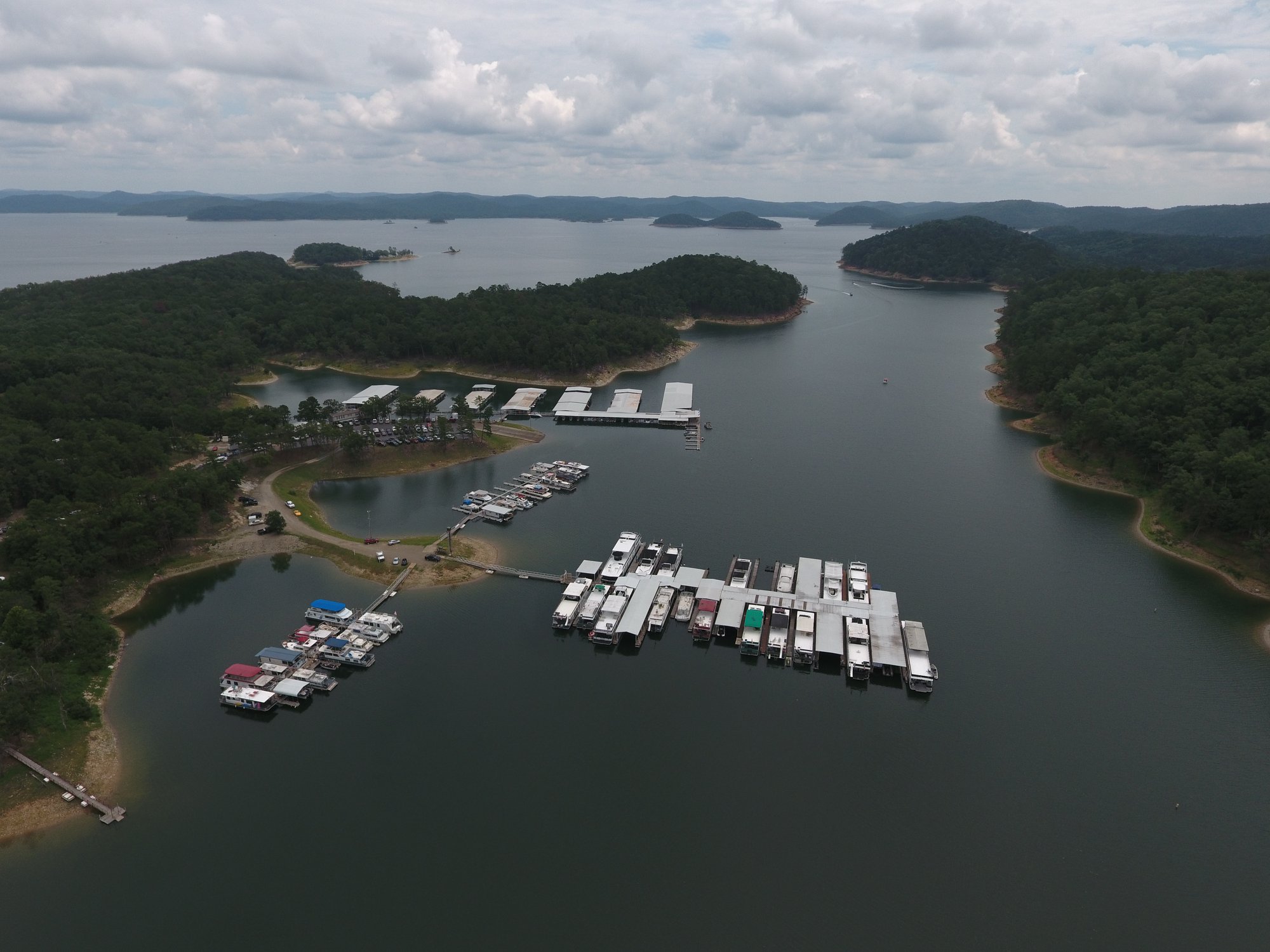 TopSide Marinas Purchases Beavers Bend Marina
Published on March 22, 2021
TopSide Marinas, a new marina acquisition company, has laid the foundation for its portfolio with the purchase of Beavers Bend Marina in Broken Bow, Oklahoma.
Beavers Bend is the only marina on Broken Bow Lake and is located within Beavers Bend Resort Park, which also includes two state parks and a golf course. The lake is often referred to as the "Gem of the State" and has some of the cleanest and clearest water of any of Oklahoma's lakes. The prime location makes it a vacation destination for residents of North Texas and Oklahoma.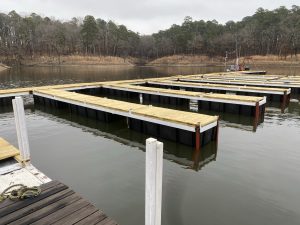 "Having grown up in the North Texas area, I personally understand how popular Beavers Bend State Park and Broken Bow Lake is," said Stephen Lehn, co-founder and chief executive officer of TopSide Marinas. "We believe that the growth potential here is unlimited.  We could not be more pleased that Beavers Bend Marina is now a TopSide Marina."
Simply Marinas represented the buyer and the seller in the transaction, which closed January 15, 2021. Due to confidentiality, the property was not listed on the open market, and was instead presented to select qualified buyers who met the seller's approval based on proof of funds, ability to close, marina experience and acquisition criteria.
Sign up for the Marina Dock Age newsletter.
Our newsletter delivers the latest news straight to your inbox including breaking news, our exclusive content covering the marina and boatyard industry, new products, and much more.
"The seller had developed the marina into a first-class facility," said George Ash, Simply Marinas national director. "The large scope of the marina, its excellent condition, and in-place outstanding operations attracted key industry players."
The 312-slip full-service marina was offered as a turn-key operation with a stable and reliable cash flow. The marina operates with a long-term concession lease with the State of Oklahoma.
In additional to slip rental, income sources include boat rentals, fuel, and retail sales. In the last three years, the previous owner made capital improvements including new docks, a 3,500-square-foot ships store and two new parking lots. Slip occupancy is about 90 percent with room for growth in slip rentals and boat rentals. A 6,000-gallon above ground fuel tank supplies the four dispensers on the gas dock. The property also includes a boat maintenance/repair shop and a residential structure used for marina management.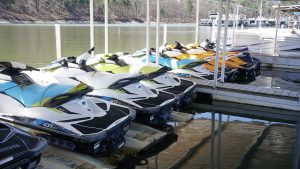 TopSide's first offer on the property was submitted within a two-month period of the listing. "The timing worked out for all parties," Ash said. "The buyers had in-depth experience with marina operations. It was a good fit that resulted in a smooth and successful deal."
Lehn said TopSide's primary focus will be providing excellent customer service and investing in the property. "Our goal is to provide the best possible experience for all customers and guests. We live and understand the boating lifestyle. People go boating to have fun, relax, reconnect with loved ones, and to create lifelong memories."
TopSide constructed 20 new wet slips, which were expected to be completed and ready for customers to lease by the end of March. The company also invested in new rental boats and is in the process of making numerous site improvements before the start of the 2021 season.
"There is very strong demand from boat owners and their families who want to call Beavers Bend Marina in Broken Bow their marina home," Lehn said. To meet that demand, the company plans to work with Oklahoma State Parks and the Army Corps of Engineers to expand the marina's storage capacity and further enhance the existing services.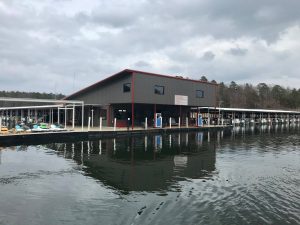 About TopSide Marinas
TopSide Marinas is a family-owned business based in Frisco, Texas. Lehn co-founded the company with his friend Jacob Boan, who serves as TopSide's chief investment officer. Lehn said he and Boan share many common interests, including the aspiration to be entrepreneurs.
The men also share a passion for the boating and outdoors lifestyle. Lehn grew up boating with his family on inland lakes in North Texas and along the Gulf Coast. Jacob grew up in Kansas boating and being active outdoors with his family.
The company's mission is "to foster a high-quality environment where our customers can create lifelong memories, relax, enjoy life, and be healthy."
Lehn and Boan previously worked at Suntex Marina Investors. "We both have been blessed and fortunate to have experience helping build great businesses and have formed strong partnerships within the industry," Lehn said. "Forming TopSide Marinas together, along with our family office partners, has been an exciting adventure."
When the company launched in January 2020, of course Lehn and Boan could not foresee a global pandemic on the horizon and the challenges that would create. "That is probably a question both Jacob and I will look back on many years from now and appreciate more and more," Lehn said. "The pandemic has impacted all of us, so we are definitely not special in this regard."
During the initial uncertainty in the early days of the pandemic, some marinas delayed the start of their boating seasons. However, once marinas opened, many saw record levels of demand as boating provided a safe, outdoor activity people could enjoy during the pandemic. Lehn said the uncertainty followed by a successful boating season, prompted some marinas to pause their ongoing marina transaction discussions.
Despite the challenges of operating a new business during the pandemic, the company is looking forward to more opportunities and acquiring additional marinas. Lehn said TopSide Marinas will consider properties throughout the United States including inland marinas on lakes and rivers as well as those along the coast.
"Our company is growing, and we welcome all discussions with our broker partners who represent marina owners and owners who prefer to speak directly with us as a buyer," he said. "We are supported by two great families and plan to acquire many marinas over the next several years."
He invites marina owners and others within the industry to stay connected with TopSide on social media and by joining the Crow's Nest Club. The Crow's Nest encourages people to make introductions or referrals to the company. If the marina is added to the TopSide portfolio, the company will pay a finder's fee of $75,000.