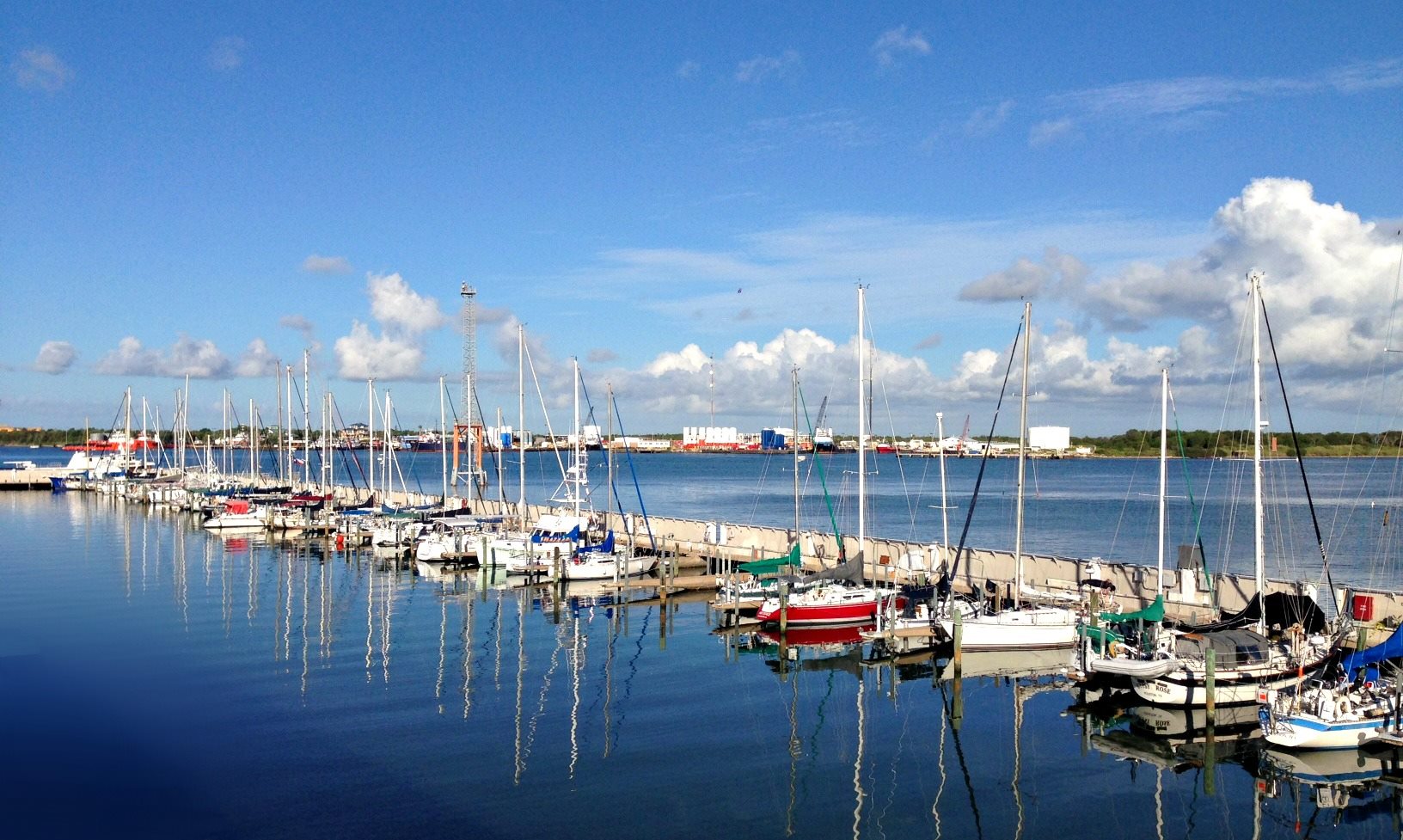 TopSide Marinas Purchases Texas Marina
Published on November 15, 2021
TopSide Marinas has added a second property portfolio with the addition of Galveston Yacht Basin in Galveston, Texas.
Located minutes from the Gulf of Mexico and right off the Galveston Ship Channel, Galveston Yacht Basin serves boating enthusiasts and avid anglers visiting to explore the gulf coast inshore and offshore fishing. The marina offers boat storage (500 wet slips and 260 dry stack racks), transient storage, fishing boat charters, service, fuel, and a retail and bait store.
"There is a vibrant and active boating community there and the infrastructure at this marina is incredible," said Stephen Lehn, co-founder of TopSide Marinas. "It's incredible the way it is built, and we'll probably never see a marina built like this again."
TopSide closed on the Galveston sale in August, purchasing the marina from Greg Pappas and Rocky Sullivan, managing members of GYB Investors LLC. When they acquired the property 2011, Pappas and Sullivan began a multi-year capital improvement program to resolve damage from Hurricane Ike.
Sign up for the Marina Dock Age newsletter.
Our newsletter delivers the latest news straight to your inbox including breaking news, our exclusive content covering the marina and boatyard industry, new products, and much more.
Upgrades to the property included construction of a 57,000-square-foot dry-stack storage facility, re-roofing and painting the covered wet slips, overhauling all structures on the premises, and building and opening the Marina Bar & Grill restaurant.
This is the second marina purchased by TopSide Marinas, which was formed in January 2020. In January 2021, TopSide acquired its first marina, Beavers Bend Marina on Broken Bow Lake in Broken Bow, Oklahoma.