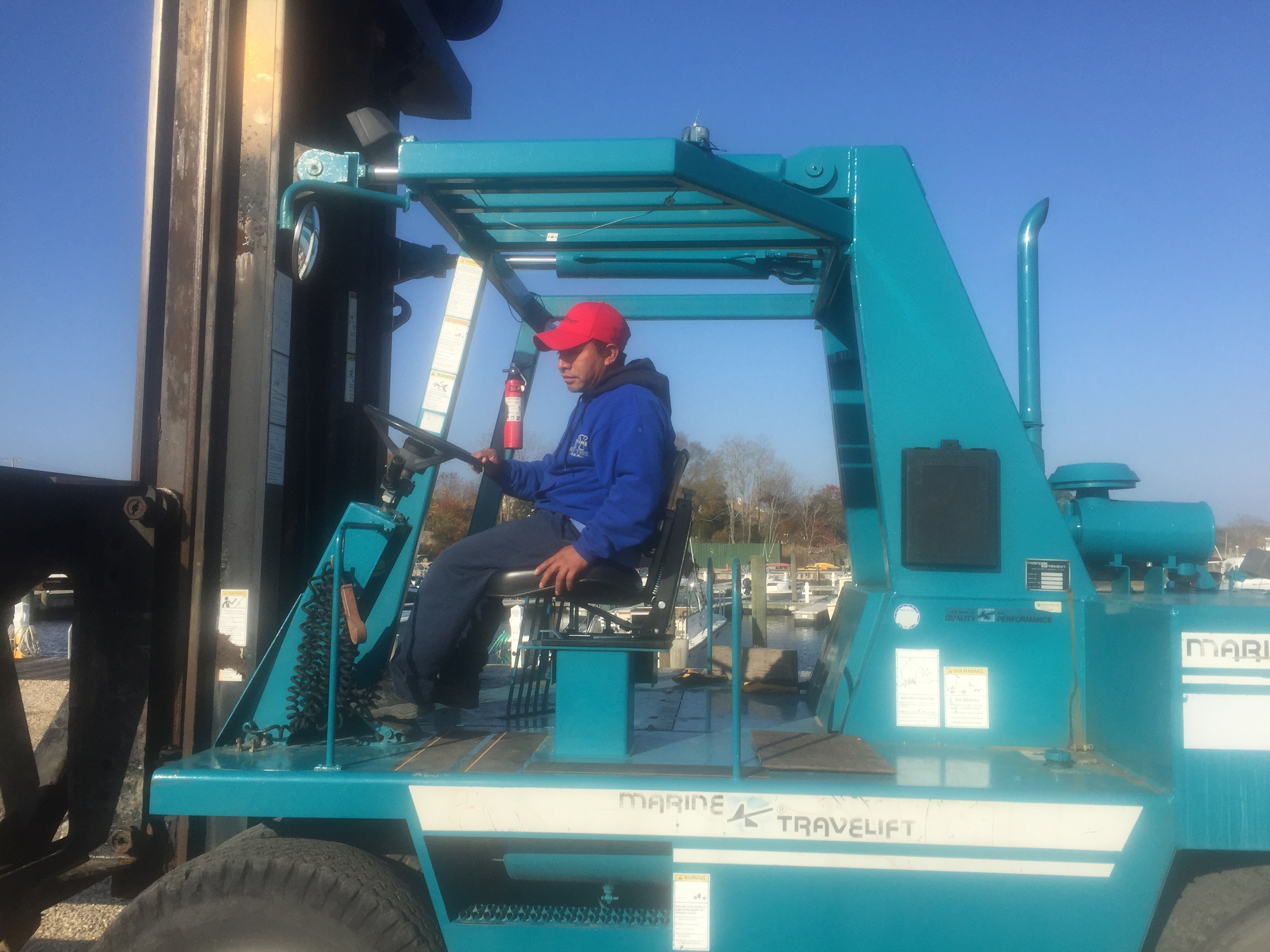 Training Requirements Need Attention Every Year
Published on June 28, 2019
As many marinas settle into the normal paces of summer operations, the period between the Fourth of July holiday and Labor Day often provides many marina managers a chance to catch up from the busy start of the season. For most, by the time the Fourth of July arrives, the daily operations are running smoothly. With a little relief from the normal hectic pace, this period of time is a great time to think about the training requirements for year-round employees. Now is the perfect time to work some training into the schedule before haul-out season begins.
Forklift/Travelift Operator Certifications
The Occupational Safety and Health Administration (OSHA) standards require training for equipment operators when several key criteria are met. Those criteria include hiring a new operator, installing a new piece of equipment, or immediately after an accident or near miss. After an initial training session at the workplace that must include both a classroom portion of training and a practical exercise (hands-on), the employee must have refresher training every three years. Very often the training piece is missed for new hires or with new equipment. Are your operator's certifications current?
Respirator Program
When it comes to respirators, the program also requires some regular updates. First, every employer using respirators is required to have a written policy in place that details the respirator program to include proper selection, medical evaluations, fit testing and respirator maintenance. Each employee using a respirator is required to have a medical evaluation and fit test prior to performing work. The medical evaluation ensures the employee does not have any health related issues that may be adversely impacted by the respirator.
Generally, the medical evaluations are repeated every two years unless otherwise directed by the medical professional. Fit testing should be done annually. With both the medical evaluation and fit testing, record keeping is key. In addition, in the event the employee experiences a major change to the face structure (weight gain/loss, dental surgery, injury, etc.), fit testing should be repeated.
Written Policies/Procedures
The requirements for written policies and procedures vary state to state. As a best practice, every facility should have well written policies and procedures that serve as the basis for training. California requires employers with ten or more employees to have an Illness and Injury Prevention Program (IIPP). Other states will have requirements related to establishing a safety program with 10 or more employees, so it is important to know if your state has specific requirements. In states under the jurisdiction of federal OSHA, 10 employees is the point where these documents should be in place. In most marinas, there will be a need to have polices related to such topics as Lock Out/ Tag Out, Blood Borne Pathogens, Machine Guarding, Fire Prevention, Emergency Action Plan and many others.
Final Thoughts
The best safety program is one that has regular review and maintenance. It is important to know the timelines required for refresher training and ensure that employees stay current. Documentation and recordkeeping are key. Simply put, if it isn't documented, according to OSHA, it didn't happen.
Robert Smith is executive director of Fisher Phillips Safety Solutions. He can be reached at rsmith@FPSafetySolutions.com or 404/240-4147.