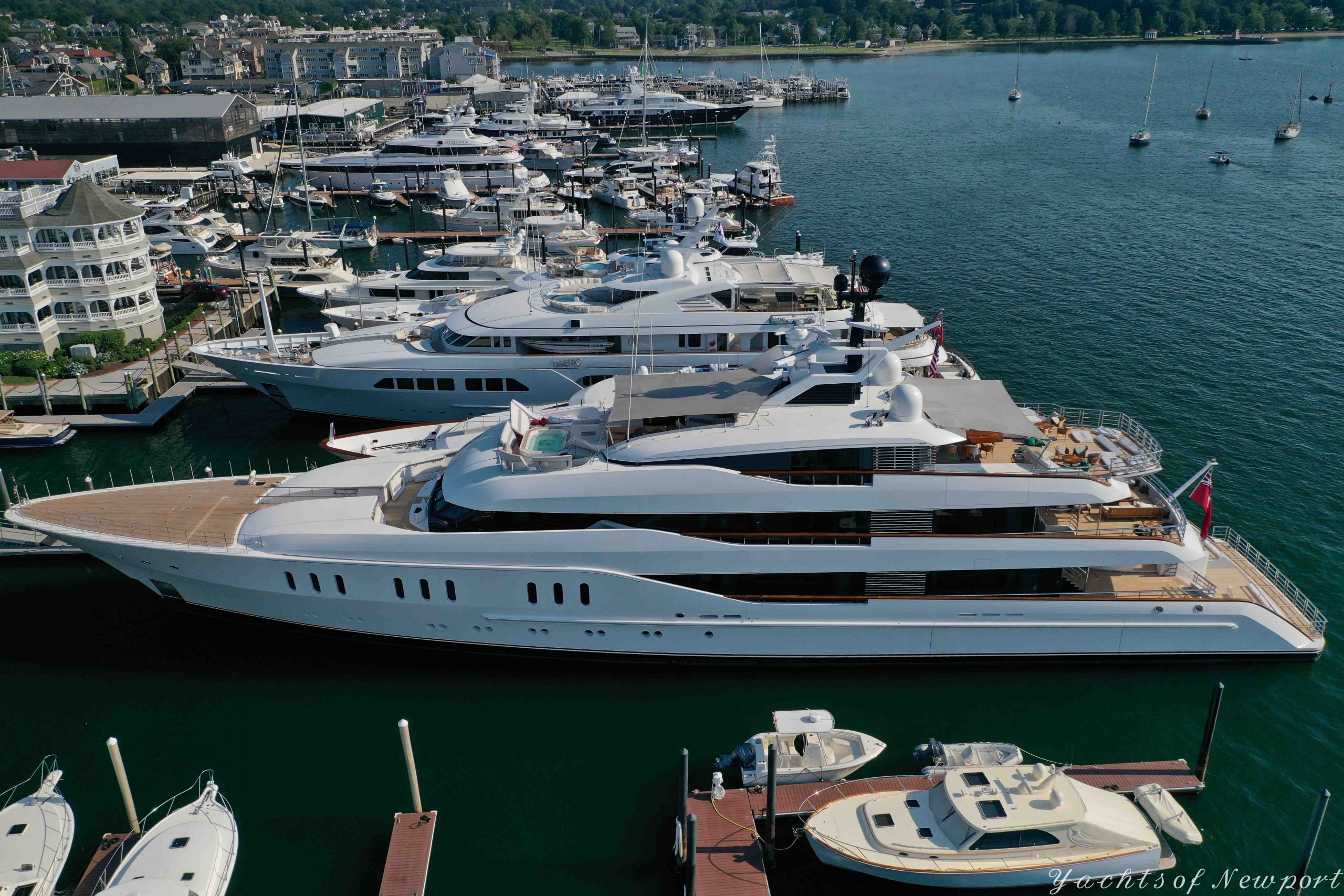 Upgrades Complete at Newport Marina
Published on April 29, 2021
The Marina at Brown & Howard Wharf completed upgrades to its marina during the last part of 2020. The renovations had been going on for several years, according to Charlie Moore, the marina manager.
In 2016 the marina installed 1,300 linear feet of new aluminum docks with composite decking. In 2017, it dredged the marina basin to 18 to 20 feet, enabling it to accommodate yachts up to 400 feet in length with a maximum beam of 55 feet and a maximum draft of 20 feet.
"In 2018, we redid the electrical infrastructure underground, and in 2019 we completely redid our pedestals, and about 75% of the feeder cable going down to the dock," said Moore. ECS (Electrical Construction Specialists) performed the electrical work.
The marina completed the feeder cable project in 2020, and during that summer installed Slammer Integrated Dock Fenders, which provide hull protection to make docking much easier.
Sign up for the Marina Dock Age newsletter.
Our newsletter delivers the latest news straight to your inbox including breaking news, our exclusive content covering the marina and boatyard industry, new products, and much more.
The Marina at Brown & Howard Wharf offers dockside concierge service, including provisioning, laundry pick-up and drop off, and assistance with reservations for dinner, tours and day trips.