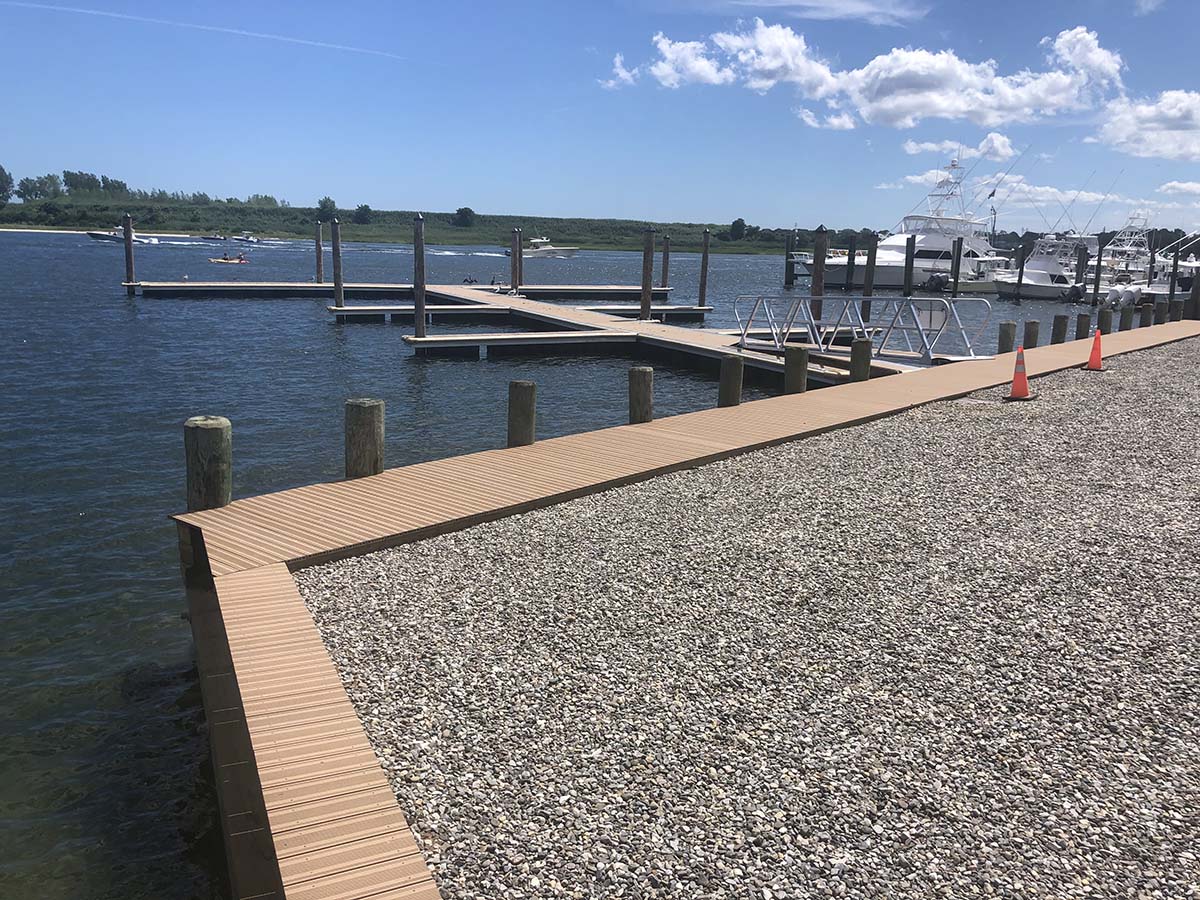 Upgrades Underway at Brielle, New Jersey Marina
Published on August 23, 2022
Brielle Anchorage Marina in Brielle, New Jersey, recently underwent a series of upgrades thanks to Marina Technologies and Kremer Contractors. The project centered around replacing the marina's fixed docks that were in need of repair and due to their height, presented boarding issues for clients, especially at low tide. "After considerable research into floating dock materials, designs, and manufacturers, we decided on Marina Technologies' aluminum-framed dock system S-222 with composite decking," said marina owner Steve Hegna.
"The main docks include dual top-access utility troughs, and 4" PVC D-fenders and corner bumpers on all mains and fingers," said Bob Berry, MTI project development manager. Berry also explained that the adjustable cleats and adjustable finger piers make the dock system easily adaptable to changing slip widths and configurations. Hegna noted that the new system will be able to handle the heavy wave action common to the area. "We also wanted a low maintenance system with a long life span," he said.
Kremer Contractors performed the demolition of the old docks, dredging, and installation of the new docks and greenheart wood piles. Phase one of the project included dockage for 14 vessels up to 50 feet in length. Berry also noted that the marina installed a new boardwalk across the top of the seawall using the same decking as the docks and gangway. The second phase of the project is slated to begin in 2023.
Sign up for the Marina Dock Age newsletter.
Our newsletter delivers the latest news straight to your inbox including breaking news, our exclusive content covering the marina and boatyard industry, new products, and much more.