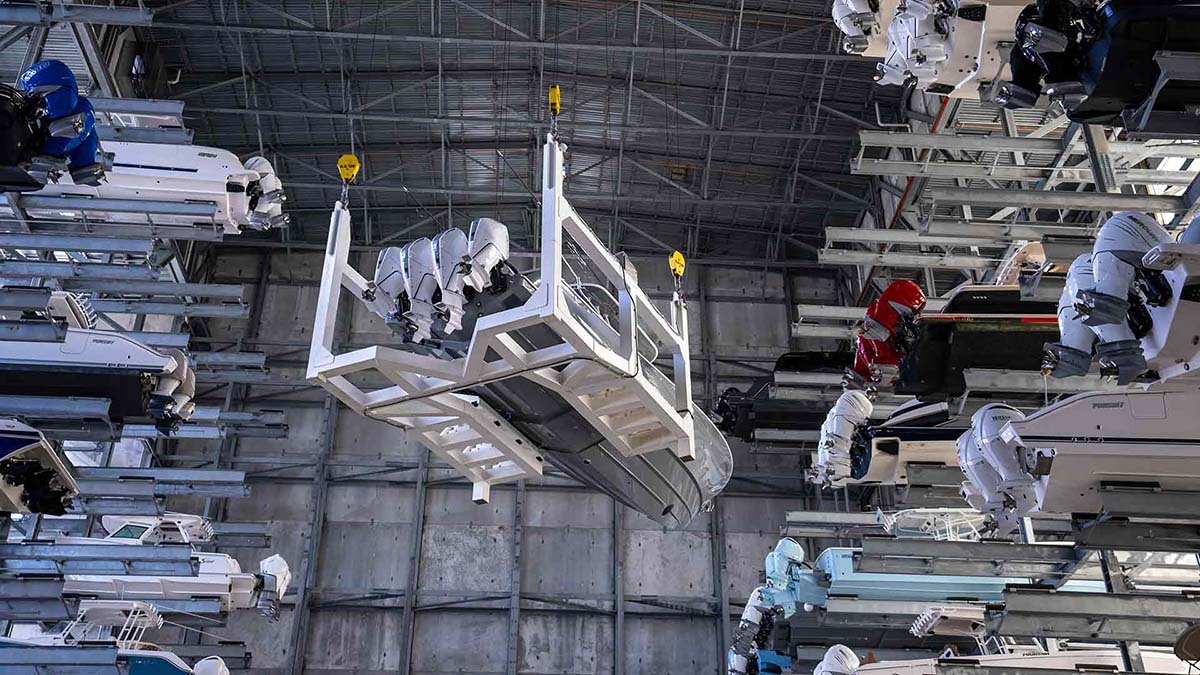 Utilizing Dry Stack Apps to Reduce Boat Storage and Retrieval Bottlenecks
Published on August 23, 2022
Dry stack operations can be compared to a large, complicated puzzle. In this case, the puzzle pieces are boats that need to be moved either into the water from their storage rack or from the water to be safely stowed.
There are lots of moving parts – scheduling the boat retrieval or storage, ensuring that customer purchases are easily facilitated, and ensuring the proper charges are applied from the marina to the customer. Managing this process at a busy marina and ensuring it's efficient can make a better customer experience and improve marina operations.
Facilitating Tasks
The operators of F3 Marina Fort Lauderdale were looking to manage their new state-of-the-art, fully automated dry stack facility in the heart of Fort Lauderdale's yachting district.
F3 Marina has capacity for 250 vessels up to 46' total length (LOA), up to 13' beam, up to 17' tall, and up to 30,000 pounds. The facility opened this year, with 165 vessels currently calling F3 home. But Vince Martinetti, general manager, projects they will be at or near capacity by year's end.
Sign up for the Marina Dock Age newsletter.
Our newsletter delivers the latest news straight to your inbox including breaking news, our exclusive content covering the marina and boatyard industry, new products, and much more.
The facility utilizes the world's largest overhead crane currently being used in a marina storage operation, and a custom fabricated aluminum cradle to move vessels within the facility. It takes about five minutes to store or retrieve any vessel in the facility. The entire operation can be managed by a single individual. All of this is possible in large part due to SpeedyDock.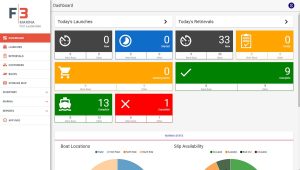 SpeedyDock is an app that facilitates dry stack storage and related tasks. It also provides marina owners and operators with helpful analytics that can show them, for instance, the busiest times for boat retrievals, according to Travis Wolfe, who founded SpeedyDock in 2016 as a way to improve dry stack storage operations. Dry stacks were a relatively new concept to the boat dealership and area where he worked while in high school and college.
SpeedyDock has about 130 dry stack marina customers in the US and a few in the UK, Switzerland, Puerto Rico, and Canada.
Initially, Wolfe got his business by attending marina-related expos and other opportunities. However, these days word of mouth is his best sales force.
Incorporating features such as customer purchases from the marina store are ways to improve customer offerings. Wolfe said he's looking into adding a feature that will let customers know how many boats are being moved at a facility during a certain period.
Customers can also order things like ice, for instance, from the marina's store when they schedule their retrieval, and marina staff can have it on the boat when they arrive.
He pointed to F3, which uses geofencing, where they can space out the customer arrival time to not cause bottlenecks; particularly useful if the availability of on-water staging slips becomes tight. They also have a TV display on the wall in their Boater's Lounge that allows customers to see their space in the launch line.
"We were looking for a simple and easy solution for our boaters to make their launch reservations," Martinetti said of how he came to work with SpeedyDock. "SpeedyDock offers a great combination of ease and efficiency for our boaters to request their vessels, and also for our staff to manage the various launch reservations being made throughout the day. Since SpeedyDock interfaces with MOLO (our billing system), when we 'complete' a launch and enter the items serviced (such as fuel and ice), the charges are automatically placed on the customers' monthly billing statement."
Multiple Benefits
Martinetti believes everyone can benefit from a service like SpeedyDock. It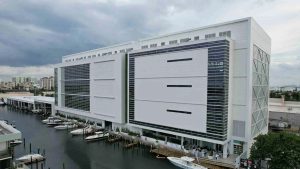 allows the facility to efficiently and effectively manage all the daily launches and ensure that vessels are placed in the water (or on a service rack) on or ahead of schedule. It also allows managers to look ahead days in advance to ensure they are scheduling staff accordingly to handle the launch requests.
Customers then have the freedom to manage their vessels as needed. They have the flexibility and convenience of editing or canceling their launch from their mobile phone. Customers can also free-type in special requests under a section called 'requester notes'.
Martinetti said business operations are running smoother than they anticipated, thanks in part to streamlined service and communication with customers.