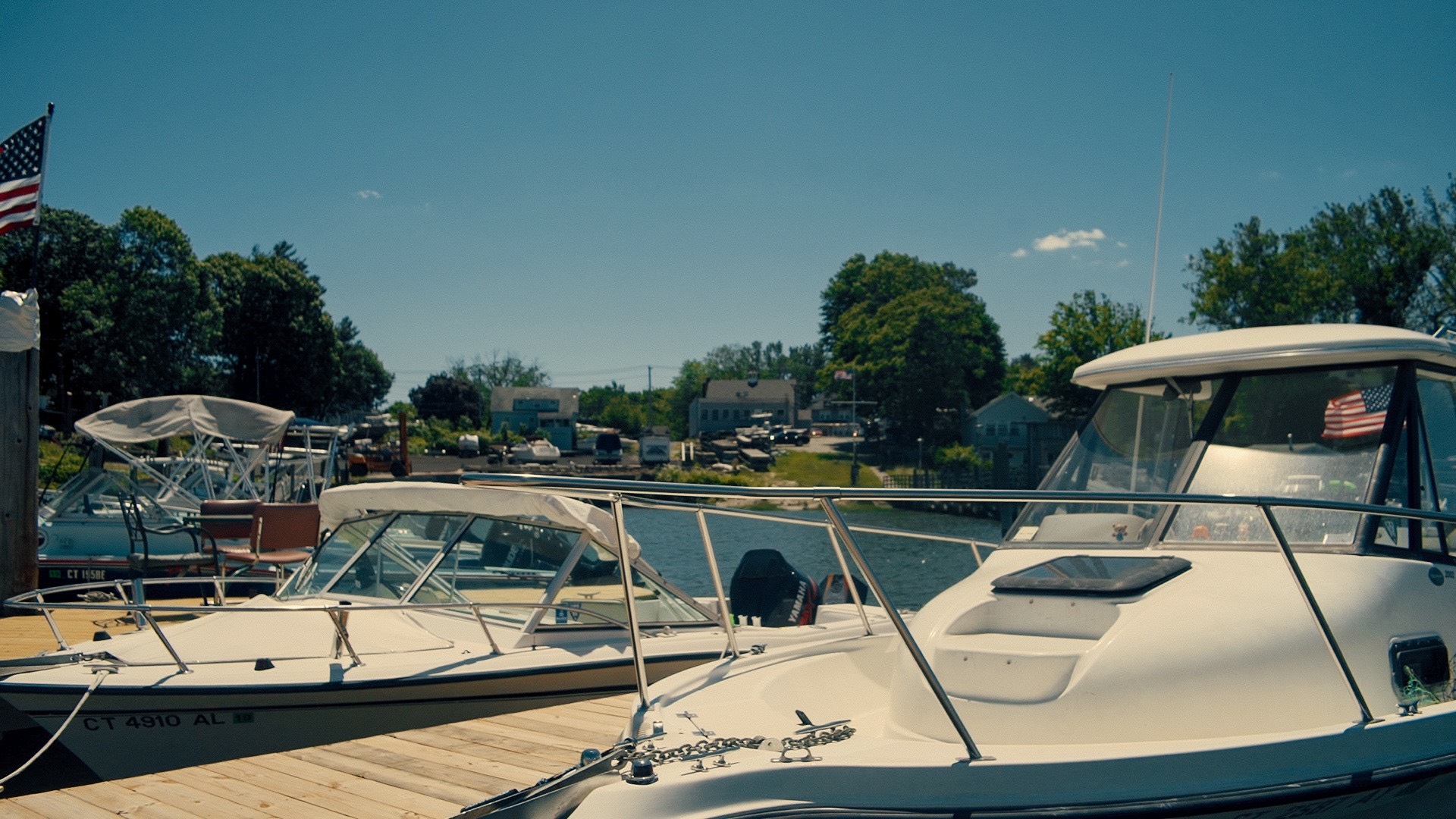 Village Marina Making Renovations for 2019 Season
Published on February 14, 2019
By April 1 of this year, Village Marina on the Housatonic River in Milford, Connecticut, should be welcoming boaters to a 70-slip, state-of-the art, completely renovated facility.
The marina was a "total disaster" when Bob Chicoine and Dan Bagley bought it back in 2010. "There were 32 abandoned boats, broken docks, and the electrical and plumbing weren't working," Bagley said.
The partners have gradually made repairs, fixing the docks, electrical and plumbing. But they suffered $250,000 in damages when Hurricane Irene stormed through in 2011 and Hurricane Sandy followed a year later. "It's been an uphill battle, but we muscled through it," Bagley said.
Last year the marina renovated its floating B Dock, and it is currently building a brand new A Dock. "A Dock was a stationary fixed dock that people really didn't like because it had steep ramps, especially at low tide," Bagley said. The old A Dock has been removed and a new floating wood dock, made of Ipe, will take its place. The new docks will have brand new plumbing and electric, with 30- and 50-amp service available.
Sign up for the Marina Dock Age newsletter.
Our newsletter delivers the latest news straight to your inbox including breaking news, our exclusive content covering the marina and boatyard industry, new products, and much more.
Village Marina has also partnered with Engine 15 Brewery, out of Jacksonville, Florida, to build a 4,000-square-foot brewery and beer garden on three acres of the marina's site. Work should soon begin on that building.
Bagley said that Village Marina offers something that boaters can't find many other places in Connecticut. "In addition to being co-owner of the marina, I'm a passionate boater. When I get in my boat, I go to Long Island, or Rhode Island or New York or New Jersey because there aren't a lot of places in Connecticut with transient docks or moorings. Our goal is to make Village Marina a boating destination," he said.
In the future the marina could add moorings to accommodate even more transients, Bagley added.