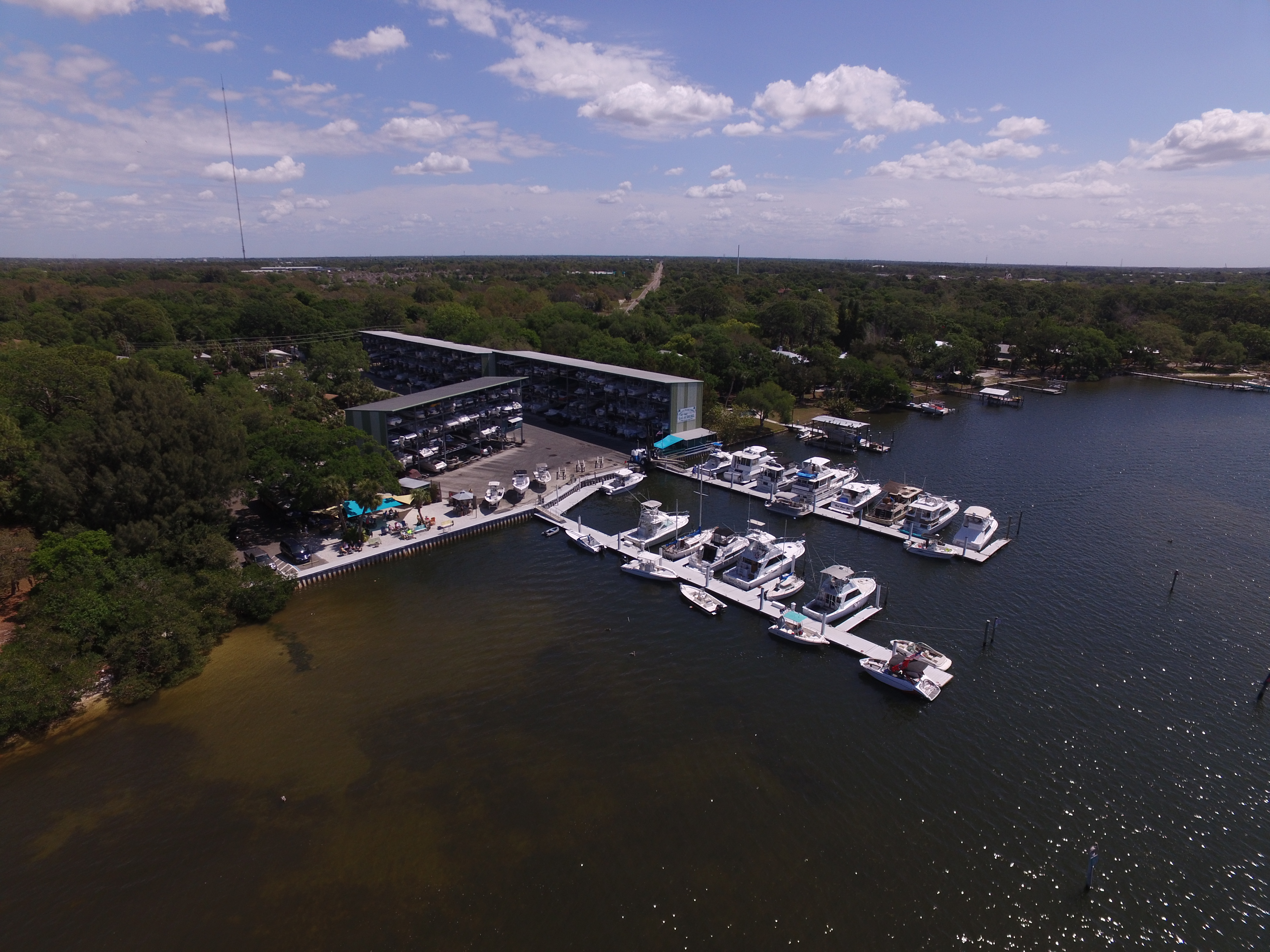 VIP Marinas Buys Anclote Village Marina
Published on November 22, 2019
In September 2019, VIP Marinas expanded its locations to include the Sunshine State with the addition of Anclote Village Marina in Holiday, Florida.
The purchase of the marina also brought VIP Marinas owner Austin Cameron closer to his original goal of owning 10 marinas by the time he is 45 years old. In April 2019, he bought The Cliffs on Possum Kingdom Lake in Texas. He now owns seven marinas in Texas, one in Oklahoma, and Anclote Village – his first property in Florida.
In 2009, Cameron bought his first marina, VIP Marina on Lake Travis in Texas. He had been in the real estate business, but with the economy on the decline, he began looking for a career and lifestyle change. His mother passed away at age 60 in 2008. "She always told me to do something I loved," he said. "That really hit home after she died."
He bought VIP Marina out of bankruptcy, remodeled the apartment above the ship store to live in, and logged more than 100 hours underwater making dock repairs. "I jumped in head-first," Cameron said. "I lived it and breathed it."
Sign up for the Marina Dock Age newsletter.
Our newsletter delivers the latest news straight to your inbox including breaking news, our exclusive content covering the marina and boatyard industry, new products, and much more.
Cameron grew up on the water, skiing for the first time at age two on Lake Travis. He bought his first lake house at age 20. "All my memories of childhood and as a young adult are on the water," he said. "My favorite thing is to bring that lifestyle to our customers."
Those childhood memories help drive his business philosophy to provide top-of-the-line customer service and enhance people's boating experience. The VIP Marina company vision is to make destination marinas where people can create positive memories that last a lifetime. "We bring that vision to our marinas for the customers and the staff," Cameron said.
He enjoys seeing families have a good time out on the water. "If people are out having fun, the longer they'll be there, the longer they'll keep their boat, and they'll tell their friends," Cameron said. "People having fun are spending money."
Anclote Village Marina
Anclote Village Marina is located on 3.23 acres near the mouth of the Anclote River and features 25 wet slips, 195 dry racks, a fuel dock, a dockside bait shop and a waterfront restaurant.
Cameron credits the popular restaurant, Miss Vicki's on the River for helping put the marina on the map. The beachside grill is open six days a week with live music every afternoon. "It's a really cool vibe," he said.
The Leisure Property Advisors team of Colliers International in Tampa represented Cameron and the seller, St. Joseph's Sound Investments, LLC.
"This property has the advantages of in-place cash flow and accessibility, both for him (Cameron) coming from Texas and his boaters being able to reach popular destinations like Caledesi Island, Honeymoon Island, and Anclote Key," said Matt Putnam, managing director of Leisure Property Advisors. "In addition, he felt this location is going to significantly benefit over the next few years from the growth occurring along the State Road 54 corridor in Pasco County."
During two months of marketing the property, Colliers saw interest from regional marina investors, large national companies, local investors and first-time marina buyers that culminated in 10 offers.
"This kind of heightened interest from investors represents a trend in the market," said Dan Grovatt, director of Leisure Property Advisors. "Marinas continue to gain significant investor attention, as yields compress in core commercial real estate asset types."
In addition to being in a growing market, Cameron said he and his wife love the location, and he can't get enough time in boating, spear fishing and scuba diving.
"It's a beautiful area," he said. "I'm excited. It fits my lifestyle, and I enjoy being with the staff and customers."
Anclote Village is the closest marina to the mouth of the Anclote River. Cameron said it's a long river, and it's a 30-minute no-wake ride from some of the other marinas to the Gulf of Mexico. From Anclote Marina, it's just a two-minute ride to open water. "We have a waiting list of people who want to be closer," he said.
Cameron has started making repairs to the docks, remodeling the bathrooms, fixing the deferred maintenance, and he plans to expand the ship store. He will also implement a rate increase to bring the rates up to market level. "What the marina needed was a more sophisticated operation," he said. "We are here to run it exceptionally well."
The first 18 months after buying a new marina are the hardest for Cameron, while he works to make sure everything comes together to meet the VIP Marinas vision. "After that, once it's up and running, I sit back and watch it work," he said.
He relies on his management team and his local general managers and operation managers. "It's all based on the local team. Setting up the local team is the most important thing," he said. "I let the managers run it like it's theirs. They take ownership in the business."
He sees himself as a servant leader. "My job is to be with my people on the ground and to support them. Then the managers can do their job to help the customers," Cameron said. He also credits his regional manager Felecia Ongley. "I couldn't do it without Felecia," he said. "I'm the idea guy, and she makes it happen."
Cameron turned 40 this year, so he has bumped up his goal to own 15 marinas by age 45. He plans to buy one or two marinas a year. He wants to see his grandkids working on the docks someday, but knows he has a long way to go since his daughter is just 11 months old. "I want to build a marina empire that will last for decades," he said.