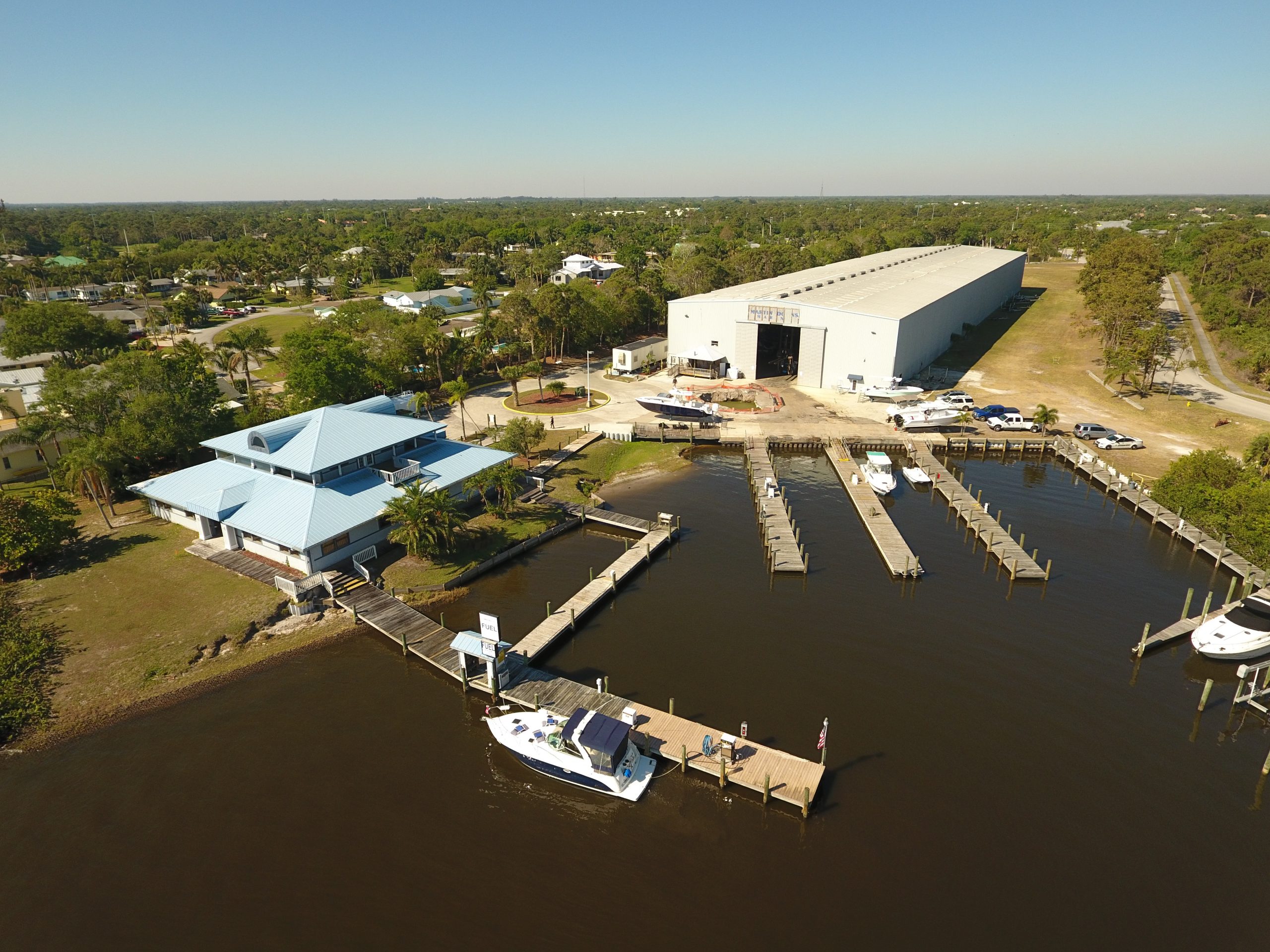 VIP Marinas Purchases Meridian Marina and Yacht Club
Published on April 29, 2021
After being in bankruptcy since summer 2019, Meridian Marina and Yacht Club in Palm City, Florida, is now under new ownership and undergoing improvements.
"Twenty-four months from now it will look like a totally different place," said Austin Cameron, owner of VIP Marinas. With the addition of Meridian Marina, the company now owns two Florida marinas, one on each coast.
The previous owner had managed the property since 2009, taking ownership around 2015. Cameron said the owner did not have money to invest in the property for the last several years. "When you have a marina and stop fixing stuff it snowballs," he said.
When VIP Marinas took ownership in January 2021 there were holes in the roof of the boat storage building, environmental concerns, and one of the employees told him they had not had soap for six months.
Sign up for the Marina Dock Age newsletter.
Our newsletter delivers the latest news straight to your inbox including breaking news, our exclusive content covering the marina and boatyard industry, new products, and much more.
"The existing employees are incredible," Cameron said. "They've been holding it together with duct tape and bubble gum. They've worked their tails off."
Colliers International Leisure Property Advisors had the listing originally. A representative at Colliers said they had several offers on the property, but the owner "kept moving the goal post." Cameron was one of those early potential buyers.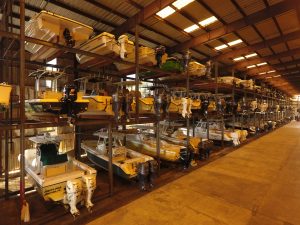 He and his wife, Jenny, who is a co-owner of VIP Marinas, spent the night on their boat at Meridian Marina and met with the owner, Tim Mullen. Cameron told Mullen what he thought the marina was valued at, but they couldn't work out a deal. "We moved on." Cameron said. "Jenny was on maternity leave and we spent our time cruising the Florida coastlines looking for another marina to buy."
In the interim, the bankruptcy proceedings continued, and the marina was scheduled to go up for auction in December 2020. Then one day the owner called Cameron to see if he was still interested. "He said, 'Let me know today.'"
The Camerons were living on their boat "Corporate Office" at Anclote Village, a marina in Holiday, Florida, that VIP Marinas bought in September 2019. They planned to boat to Palm City, but when they got to Lake Okeechobee they found the lock was closed due to vegetation blocking the waterway. They turned around, went back to Fort Myers and rented a car to make the drive.
Because of the looming deadline and the auction approaching, Cameron said he had about a week to do due diligence on the property and did not have time to go through the usual contract process. He got approval from the court the day before the marina was set to go on the auction block. The sale closed 30 days later, and they took possession on January 8, 2021.
"It's an old marina and needs a lot of love," Cameron said. His immediate priorities were a new roof for the boat storage building, buying a new forklift, upgrading the fuel system and environmental remediation.
Even with all the problems at the property, it was operating at near capacity and there is demand for growth. A new planned community is being built about five miles from the marina that will include 4,200 homes.
Cameron's timeline includes renovating and repairing the existing buildings by June 1, starting the process for expansion, which he expects to take about 18 months, and by the third year being fully operational. "It's going to be a massive turnaround," he said.
The marina sits on 11.75 acres along the St. Lucie River. The property includes a 62,000-square-foot storage facility that can accommodate up to 300 boats, and a 6,000-square-foot multi-purpose building. The docks include three wet slips and a staging area for boaters.
Cameron plans to add storage for another 280 boats, including space that can accommodate today's larger boats. He also wants to position the marina as a stopping point for transient boaters. "In our first week, we had three transients stop over," he said. The new additions will include dock space for transients, a new seawall, a restaurant, new fuel system, a laundry facility, ships store, boat sales and service, and courtesy car service.
VIP Marinas Growth
While Austin and Jenny are busy putting their plans in motion at Meridian, his brother has joined the team as a managing partner at Marina Bay Harbor in Clear Lake Shores, Texas. Marina Bay Harbor is a fully-enclosed dry stack facility that can accommodate 220 boats up to 47 feet in length.
Cameron said that property is seeing a full turn-around as well – they are installing new docks, a new fuel system, service center and ship's store.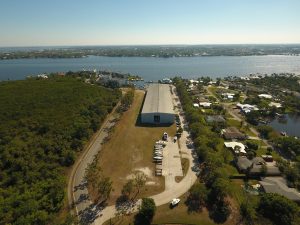 The company also expanded its Surfside Marina in Surfside Beach, Texas, by buying the facility next door, which allowed them to nearly quadruple the service center capacity.
Early in his career, Cameron set a goal to own 10 marinas by the time he was 45, when he surpassed that, he upped the ante to 15 marinas. Now at age 41, he owns 12 marinas.
He shares the credit for his success with his employees and local managers and says he's lucky to be the leader of VIP Marinas. "I wouldn't be able to do this if my other team members weren't so amazing," he said. "I don't even have to be at my other facilities. Our Chief Operating Officer Felecia Ongley and the local management teams are who does the work day-to-day. They treat the marina as if it were their own. We're very blessed to have the employees we do."