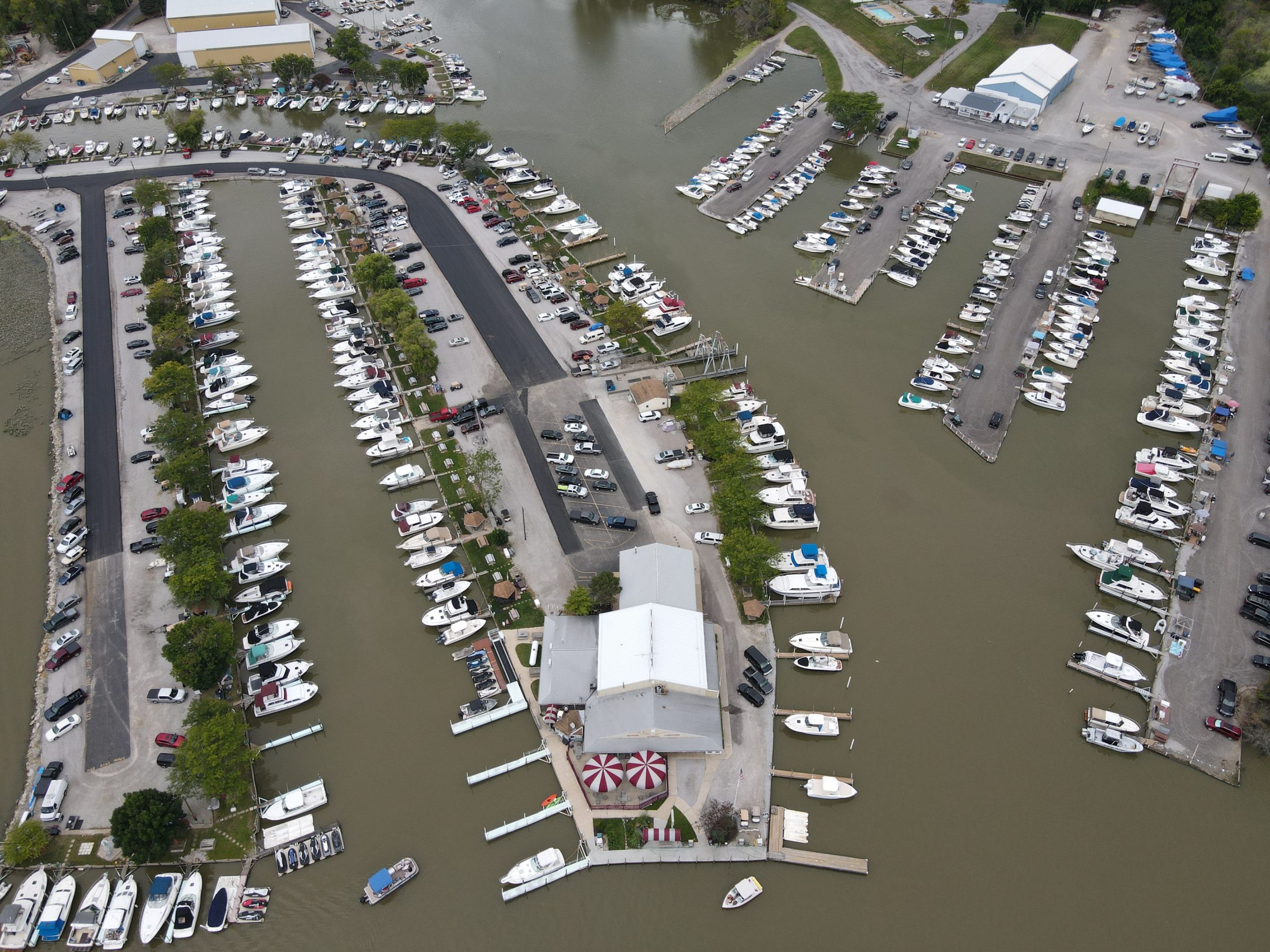 Virtual Annual Ohio Marina Conference Recognizes Clean Marinas and Provides Critical Environmental Education for Industry
Published on February 24, 2021
Marina owners, operators, and other members of the boating community gathered virtually on February 23rd and 24th for the 5th Annual Ohio Marina Conference and Awards Ceremony. The Ohio Clean Marinas Program (OCMP) invited marinas and boaters from across the state to attend the one-day conference featuring expert presentations, discussions and networking opportunities. The conference provided an excellent platform to recognize newly certified and recertified marinas, as well as those who have committed 10 years to the program. Ten year participants received a special anniversary OCMP flag.
The conference was a result of feedback received from an OCMP evaluation survey distributed to marinas in the summer of 2016. Owners and operators expressed interest in training opportunities that would keep them current on regulatory updates, environmental innovation, and economic considerations as they enter each new boating season. The outcome of that survey prompted OCMP staff to invite speakers from government agencies, universities, and business organizations to the annual conference, which has received positive industry feedback both years.
This year's conference featured discussions on water levels, agency updates, spill prevention control and countermeasure, aquatic invasive species, marina and recreational boating statistics, business improvement, green infrastructure, and marine debris and waste management.
To recognize and promote designated Ohio Clean Marinas, the conference also celebrated a new Platinum certified marina awarded in 2020 to Mentor Harbor Yachting Club and 2020 Marina of the Year Award, presented to Huron Lagoons Marina.
Sign up for the Marina Dock Age newsletter.
Our newsletter delivers the latest news straight to your inbox including breaking news, our exclusive content covering the marina and boatyard industry, new products, and much more.
About OCMP
Formed in 2004, the OCMP is a proactive partnership designed to encourage marinas and boaters to use simple, innovative solutions to keep Ohio's coastal and inland waterway resources clean. The program assists in protecting clean water and fresh air for generations of boaters to come. The OCMP also administers the Ohio Clean Boater Program, an individual stewardship program that encourages boaters to follow best boater practices, so they may become more aware of the environmental impact of boating activities and what they can do to make a difference.
The complete recorded conference is available here.
For more information about the event or the Ohio Clean Marinas and Ohio Clean Boaters Programs, please contact staff at (419)-609-4120 or email ohiocleanmarinas@osu.edu.